QuickJobs programs prepare you for lucrative jobs, quickly.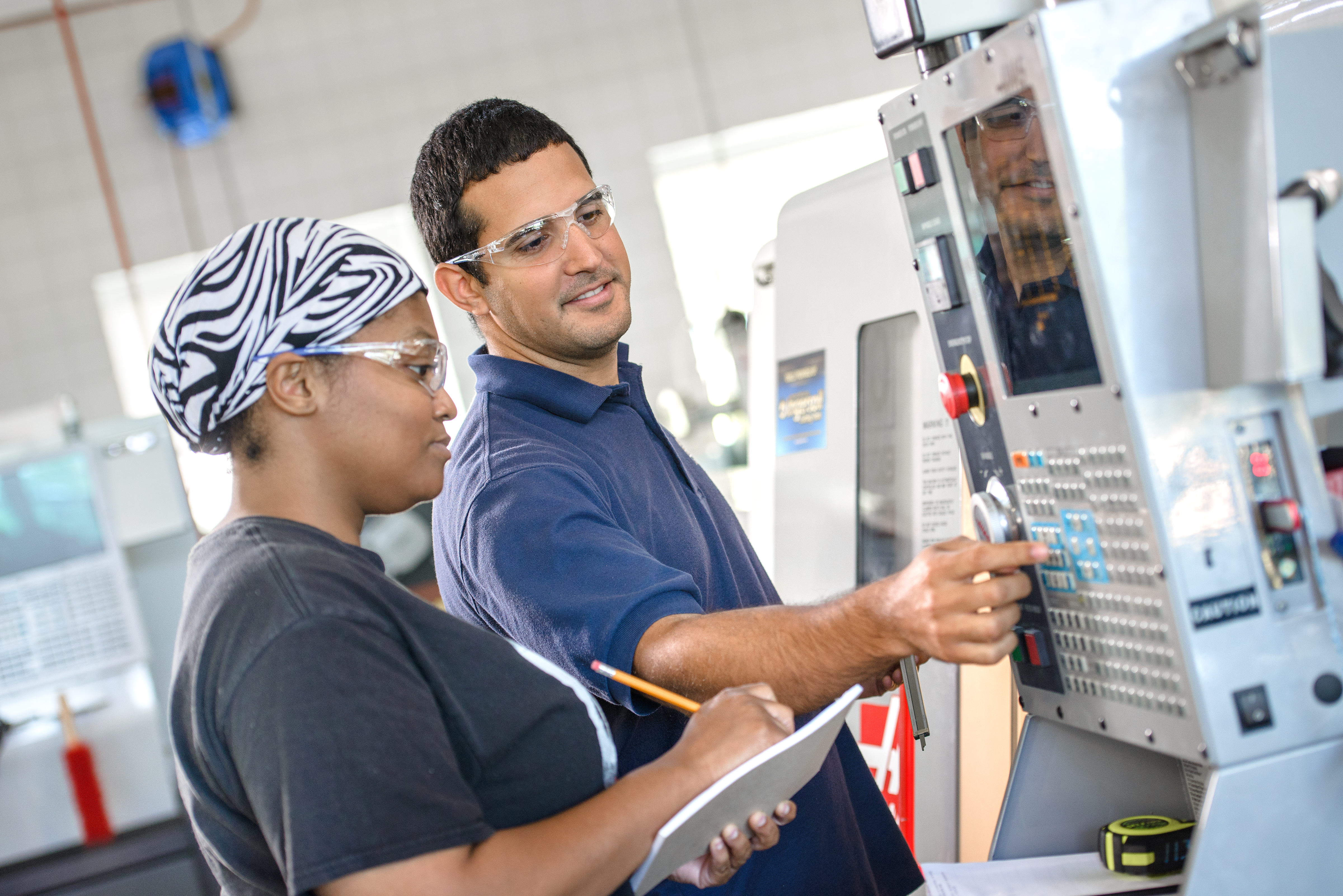 QuickJobs are career training programs developed for jobs where workers will be in high demand over the next decade.
QuickJobs are designed to provide intensive and complete job training; prior experience in a field is not required. Most programs only take a few months to complete, and some can be finished in a matter of weeks.
A changing job market.
Between now and the year 2022, it's estimated that 82% of all job openings in South Carolina will require a two-year education or a specialized certificate or training. QuickJobs programs prioritize your time, training you efficiently so you can take advantage of available job opportunities.
QuickJobs Programs
Advanced Manufacturing and Skilled Trades

Business

English and Humanities

Health Care

Science, Information Technology, Engineering, and Math (STEM)

Personal Enrichment
Training Guide 
Download our Spring 2022 Training Guide to view all the training courses MTC has to offer. 
Financing and Scholarship Options
Tuition assistance, including scholarships and loans, may be available for QuickJobs programs.
QuickJobs Scholarships
Periodically, scholarships may be available for QuickJobs programs.
To qualify, you must attend an information session and be a resident of Richland, Lexington, or Fairfield county.
QuickJobs Scholarships Info Session
Download the flyer for November's information sessions.
Scholarship Eligibility

To be eligible, you must:

Attend an information session. Information sessions last approximately two hours and are free to attend.
Submit an online application including general information, last year's federal income tax return, your educational background, and a 300-500 word essay about your academic and career goals.
You will need to enter your student ID on the application.
Finalists will have to attend a mandatory orientation and advisement session.
Some programs require clean SLED background checks and clean drug/alcohol tests.

Eligible Programs

Here is the current list of QuickJobs programs that are eligible for scholarships, this list is subject to change:

Accounting and Payroll Specialist Training Certificate
Business Analyst Training Certificate
Certified Nursing Assistant Training Certificate
Certified Nursing Assistant with Medical Scribe Training Certificate
Clinical Massage Therapy Training Certificate
Commercial Driver's License (CDL) Training Certificate
Comprehensive Welder Training Certificate
Computer Numerical Control (CNC) Training Certificate
Computer Technician Training Certificate
Cybersecurity Analyst Training Certificate
Database Analyst Training Certificate
Desktop and Server Administrator Training Certificate
EKG Specialist Training Certificate
Emergency Medical Technician Training Certificate
Entry-level HVAC Training Certificate
Forklift Operator Training Certificate
Front End Web Developer Training Certificate
Full Stack Web Developer Training Certificate
Industrial Electrical Maintenance Training Certificate
Industrial Mechanical Maintenance Training Certificate
Lean Six Sigma Green Belt Training Certificate
Office Administrative Specialist Training Certificate
Patient Care Technician Training Certificate
Plumbing Training Certificate
Project Management Training Certificate
Residential Construction Site Manager Training Certificate
Veterinary Assistant Training Certificate