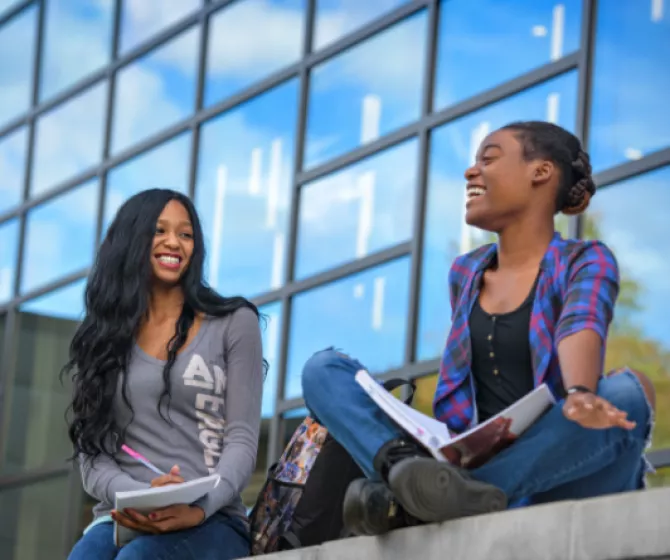 MTC is always accepting applications!
You can apply to MTC and complete your financial aid (FAFSA) applications 100% online. We've streamlined the process into 10 easy steps to get you started toward transforming your tomorrow. 
Download accessible PDF version or click through the steps below.
1 - Apply to MTC

Submit an application online. Our online system requires you to create an account so that you can pick up where you left off the last time.

Please note that Admissions requirements may vary based on the type of student you are.

Contact admissions if you would like to request a paper application. 

QUESTIONS | 803.822.6714

2 - Apply for Financial Aid

Submit a FAFSA at the Federal Student Aid Website. The MTC school code is 003993. This is the first step to be considered for most types of financial aid.

For help completing the FAFSA, contact the Educational Opportunity Center at 803.822.3749.

You'll also want to apply for MTC-specific scholarships through our online application using your school ID.

3 - Open Your Online MyMTC Student Accounts

After applying to MTC, the Admissions Office will send you information to log in to two important student accounts: MyMTC (your student portal) and MyMTC Email (your college email). The college will communicate with you through MyMTC and MyMTC Email, so it is very important to access these accounts.

QUESTIONS | 803.738.8324, option 9

4 - Complete the Admissions Process

Submit your official high school transcript (showing graduation and final GPA) or GED. Contact your high school for information on ordering a transcript. For current high school seniors, please also ask your school counselor to send a copy of your senior year transcript (showing completion of junior year coursework).

Submit official transcripts from all colleges attended.
Also, please submit the official score reports for any assessment that may award college credit.

To streamline your registration process, and to create the most accurate degree plan, please submit official transcripts and score reports as soon as possible. Please also be prepared to provide unofficial transcripts and score reports in your first Academic and Career Advising appointment.

Please allow two to three weeks for the admission process.

QUESTIONS | 803.822.6714

5 - Complete Placement Test Process

Some students will need to take the college's placement test. Other students may qualify to exempt all or part of the test. Examples of exemption criteria include qualifying SAT®/ACT® scores or high school GPA (for recent high school graduates), qualifying previous college credit, and/or certain advanced standing exams.

After you apply to MTC, the Admissions Office will let you know what, if any, placement tests you need to take.

QUESTIONS | 803.738.7839

6 - Complete Online New Student Orientation

Online New Student Orientation is required for all new, transfer, and readmit students and can be completed online through your MyMTC account. Online New Student Orientation is required for all new freshmen, new transfer, and re-admit students. You can access the online orientation through your MyMTC account. 

 

After completing Online New Student Orientation, all new students will schedule their first Academic and Career Advising appointment.

QUESTIONS | 803.822.6755

7 - Complete Your Academic and Career Advising Appointment

Your advisor will help you understand and begin planning your degree, especially your first semester. Throughout your time at MTC, you will work with your assigned Academic and Career Advisor to achieve your goals and graduate.

QUESTIONS | 803.738.8324, option 9

8 - Register for Classes

After your advisement appointment, your advisor will assist you with the registration process.

QUESTIONS | 803.822.3656

9 - Pay Tuition and Fees

After you register for classes, pay any balance due by the payment deadline. Your balance can be viewed on your MyMTC account. It will include any financial aid awards. Payment will be required for the course(s) if you do not attend class and do not officially withdraw.

QUESTIONS | 803.732.5200

10 - Ready to Attend

Buy Your Books

Textbooks and supplies are available through campus bookstores. Students with financial aid may have a bookstore allowance. Locations: Airport and Beltline Campus Student Centers.

Airport | 803.822.3577
Beltline | 803.790.7566.

Pick Up Your Parking Permit

To park on campus, you will need to register your vehicle, then pick up a student parking permit to display on your vehicle. Look for the vehicle registration link on MyMTC.

Get Your Student ID Made

Have your Student Photo ID made at the Office of Student Life after tuition and fees are paid.

QUESTIONS | 803.822.3650 or 803.738.7860
Need help?
Remember, important communications will only be sent via your MyMTC email account.
Contact Us 
Admissions Office
Phone: 803.822.6714
Fax: 803.790.7524
admissions@midlandstech.edu
Visit Us
Airport Student Center | Room 215