New Student Orientation 
If you are a new freshman or a new transfer student, simply follow the steps in your Admissions notification to register for a mandatory in-person orientation. It's important to note that your semester advisement is part of the in-person orientation, and you will have the opportunity to ask questions to an Academic and Career Advisor from your School of Study.
What will I learn in New Student Orientation?
Orientation will help students answer 5 important questions:
Am I in the right MTC program for me and my career plans?
What does MTC expect from me?
When do I need to make important decisions?
What classes are required for my program and which classes will I take?
Will I be able to register for my courses?
The mandatory in-person New Student Orientation is totally free, interactive, and a great way for you to meet your future classmates.
Before Your New Student Orientation Session
In order to participate, you must have:
Been accepted/admitted to MTC;
Submitted official transcripts for all high school and college courses and official score reports for Advanced Placement (AP), SAT, ACT, CLEP, or IB directly to the MTC Admissions; and,
Completed Virtual Backpack in D2L to prepare you for the MTC online learning platform.
What type of student are you?
Current/Continuing Student - A student who is currently attending MTC. Continuing students should schedule an advisement appointment.
New Freshmen Student - A student who has never attended a college or university. New freshmen students are advised during the mandatory in-person orientation session.
Transfer Student - A student who has earned credits from another college or university and is transferring to MTC with the intent to earn a degree, diploma, or certificate. Transfer students are advised during the mandatory in-person orientation sessions.
Readmit Student - A student who hasn't attended MTC in over a year. Re-admits are required to re-apply to MTC. Re-admitted students are advised after completing Online New Student Orientation and should schedule an advisement appointment.
Transient Student - A student who is currently attending another college and is taking a class at MTC that they want to transfer back to their original institution. Transient students are required to apply to MTC but do not need to be advised. Please reach out to the Admissions Office for important next steps and registration.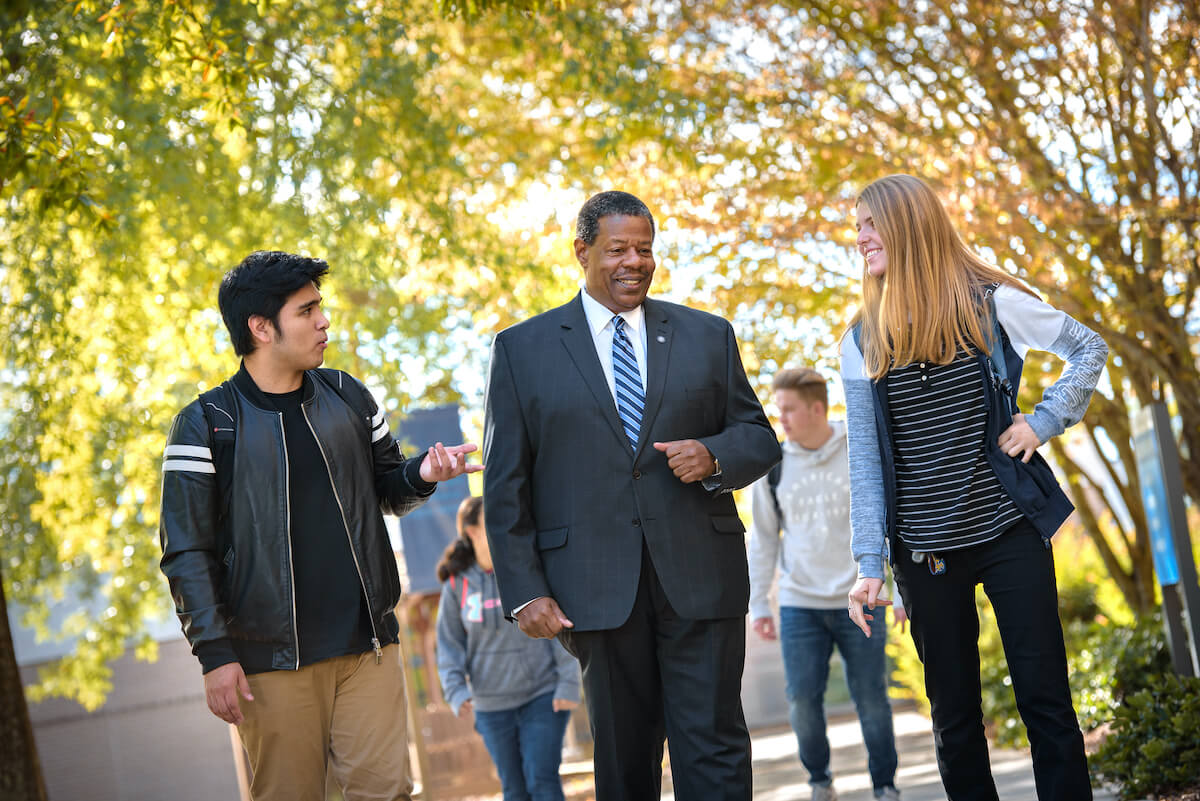 In-Person New Student Orientation FAQs
 
Is there a cost to attend orientation?

No, there is not a cost.

Is the in-person orientation required?

Yes. New Student Orientation is required in-person for all new freshmen, all new transfer students. You are unable to register for classes until you attend orientation. If you are a new Dual Enrollment student, you will complete an orientation specific to the Dual Enrollment program. 

How long will orientation last?

The orientation session will last two hours. Please arrive at least 15 minutes early for your scheduled session.

After I complete orientation, do I need to schedule an advising appointment?

No. Your advising appointment is included in the in-person orientation session.  

I've signed up for an orientation session, now what?

You will receive an appointment confirmation e-mail in your MyMTC e-mail account and a confirmation text message. Please review this e-mail carefully, and take the next steps outlined to prepare for your orientation session. If your plans change and you need to reschedule your orientation, please do so at least 24 hours in advance online. 

What if I have questions after I attend orientation? Should I schedule an advising appointment?

You do not need to schedule another advising appointment. You can get help quicker from an Academic and Career Advisor in your School of Study by attending our Drop-in Hours. Advisors are available in-person and virtually during these times: Monday and Thursday: 3:15 p.m. - 4:30 p.m. and Tuesday and Wednesday: 10:15 a.m. - 11:30 a.m.

What will happen during my orientation session?

Each School of Study holds New Student Orientation sessions that provide you with an overview of your School of Study and program, MTC and school-specific academic policies, an opportunity to speak with an Academic and Career Advisor, and time to register for your first semester's classes with assistance from our Scheduling Navigators.  After your first session, you will be assigned to an Academic and Career Advisor — likely the same person you met with that day! Please arrive to your appointment at least 15 minutes early. At the close of your orientation session, you will be able to register for courses.

Can I bring a guest to my orientation session?

Yes, you can have a guest attend the New Student Orientation Session if they are over the age of 18. Please understand that space is limited and only one guest can attend. Due to the confidential nature of academic records (FERPA), guests are not allowed to attend the advising component of the orientation session.  We help answer questions or concerns from a family member/supporter's point of view. After New Student Orientation, we can provide you with a FERPA form for future use in advising appointments.

What is the Virtual Backpack?

This is a free, non-credit course designed to prepare students who want to take online and virtual courses at MTC. All components of this course must be completed successfully in order to register for online courses.

What do I need to do to request an accommodation?

It is the student's responsibility to self-disclose as a student with a disability and to request accommodations through Disability Services. Please contact their office directly at disability@midlandstech.edu or 803.822.3505/803.738.7636 for your specific request..