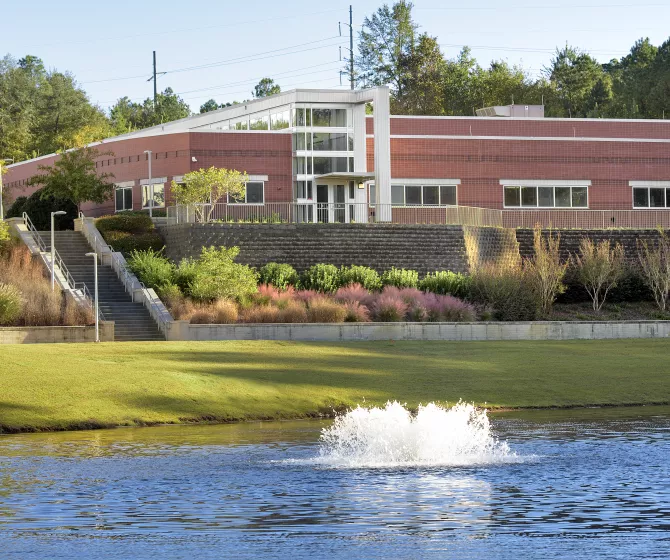 MIDLANDS TECHNICAL COLLEGE ENTERPRISE CAMPUS
OFFICE AND INDUSTRIAL SPACE
The Enterprise Campus is available for office and industrial users. It connects education to industry while helping emerging businesses grow.
Because the Enterprise Campus is adaptable, it can quickly offer intimate access to MTC resources, designed to provide a valuable exchange of information, innovation, and workforce education.
Business Accelerator
The Business Accelerator is a 130-acre industrial park for companies that want to partner with a technically focused academic institution. 
Perfect for new businesses that are looking to grow and develop, companies can start at our smaller business accelerator and then graduate to our Industrial Park.
This flexible, multi-bay building is designed to accommodate several emerging businesses as each ramps up for the next phase of production and delivery of its services and/or products.
Industrial Park
The Industrial Park is for companies that are ready for more space. Larger companies, including businesses that have outgrown the accelerator, can capitalize on the resources of MTC by establishing a headquarters in the only Class A Industrial Park in the City of Columbia, SC.
You'll have the freedom to create a space that works for your business, and the ability to hire and train student interns from MTC to grow and nurture your own technically trained workforce.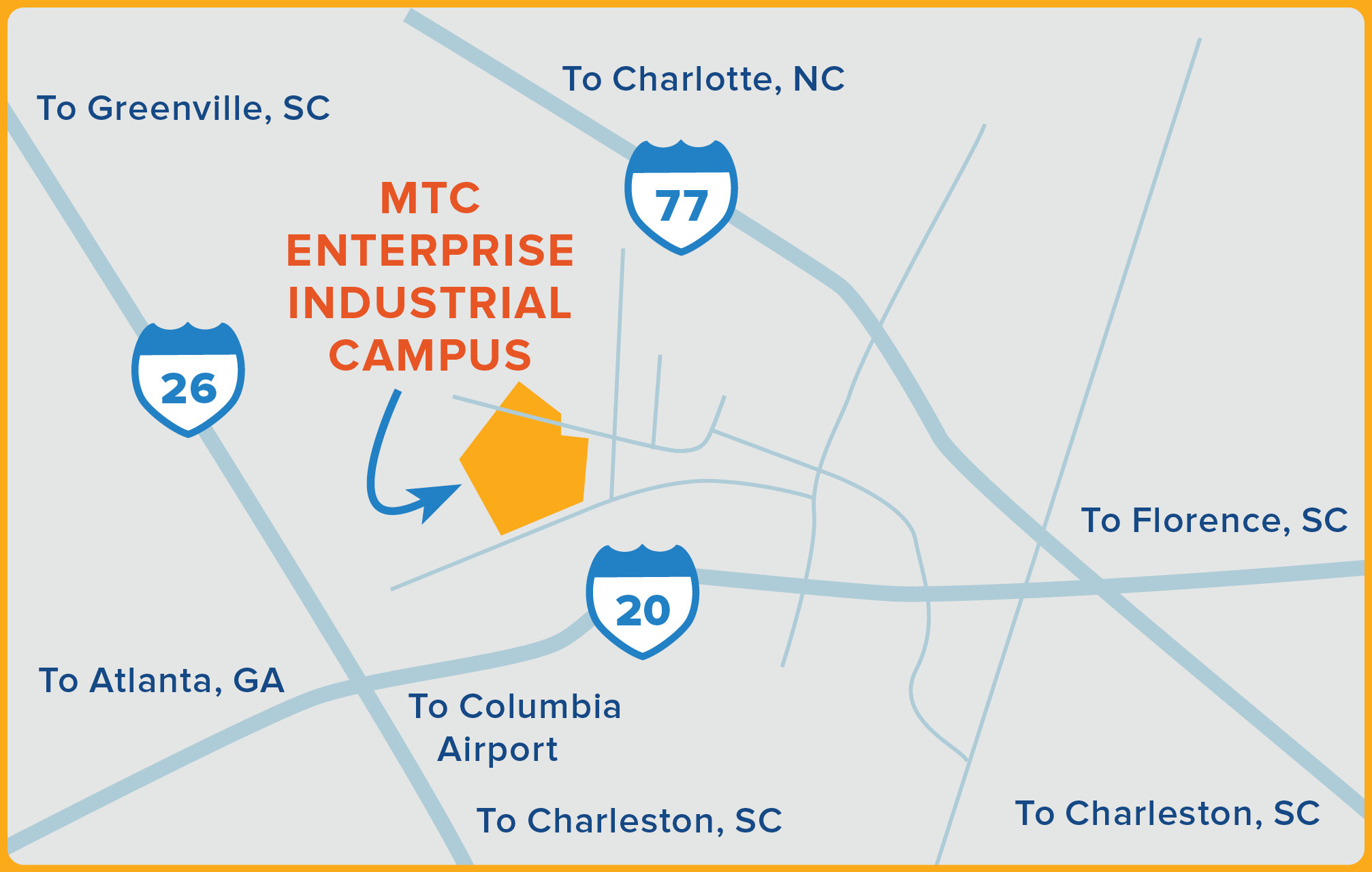 Businesses here have access to all the resources of MTC at their fingertips.
Located at the Northeast Campus of Midlands Technical College, we provide manufacturing, office, and warehouse space for emerging businesses. 
CONTACT US
Enterprise Campus Authority
151 Powell Road, BA 110
Columbia, SC 29203
803.691.3954
Learn about the businesses operating
on the MTC Enterprise Campus:
BlueStar Forensics

Elos America

Micro Vapor Devices

Proof

The Greenway Group

The Ritedose Corporation