The MTC Experience
At MTC, we believe every student is on a journey toward personal success.
Along the way, MTC students will have a multitude of opportunities to socialize, hang out, and connect with each other while learning! Attend events, join a club or student organization, and build life-long relationships during your time at the college!
Student Government
The Student Advisory Board (SAB) is the governing body that gives students a voice in college governance, campus concerns, and student affairs. The SAB and its Officers operate in conjunction with the Office of Student Life to sponsor campus-wide events throughout the school year.
Office of Student Life
Beltline Campus, Student Center, Room 201, 803.738.7860
Airport Campus, Student Center, Room 126, 803.822.3650
Hours
Monday-Wednesday | 8:00 a.m. - 5:00 p.m.
Thursday | 8:00 a.m. - 5:30 p.m.
Friday | 8:00 a.m. - 1:30 p.m.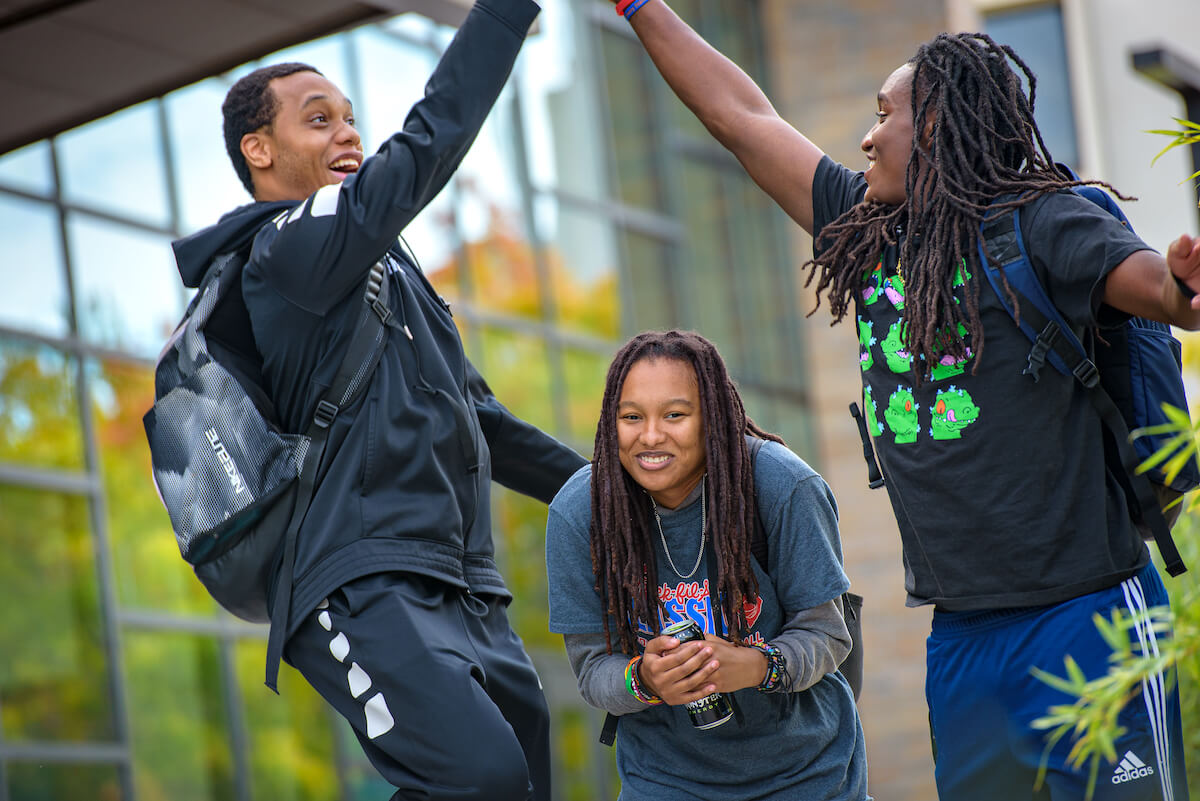 ---
Student Clubs and Organizations
With more than 15 student clubs and organizations, there are many ways for you to get involved at MTC. 
Clubs and Organizations

MTC Student Dental Hygiene Alliance

The MTC Student Dental Hygiene Alliance was established to increase member awareness of issues that impact the profession and to represent and safeguard the common interests of the members. Furthermore, this club encourages the development of a strong sense of professionalism and community involvement. Advisor: Kim Schneider, 803-822-3451, schneiderk@midlandstech.edu.

MTC Student Veterans Organization (SVO)

The Student Veterans Organization offers activities for active-duty military and veterans. SVO supports the Veterans Success Center, works with the VetSuccess On-Campus Coordinator and recognizes veterans' holidays. Advisor: Leonard Pitts, 803.738.7133 at Beltline and 803.822.3640 at Airport, pittsl@midlandstech.edu.

National Society of Leadership and Success/Sigma Alpha Pi (NSLS)

This organization provides a step-by-step program for members to build their leadership skills through participation in sponsored programs and events at the college. This includes attending an Orientation, a three-hour Leadership Training Day, three Success Networking Team Meetings, three Speaker Broadcasts featuring leading figures delivering success-related messages, and participation in community service opportunities. Students who meet the requirements are invited to join NSLS at the beginning of Fall and Spring Semesters; payment of a membership fee is required to join. For more information about NSLS, visit www.societyleadership.org. Advisors: Kaci W. Greene, 803.790.7555, greenek@midlandstech.edu and Kate Champnella, 803.822.3650, champnellak@midlandstech.edu.

Physical Therapy Assistants (PTA)

The Physical Therapist Assistant club's purpose is to create a community within our currently enrolled PTA student body, focusing on trends and information pertinent to the field of physical therapy and the role of the PTA within the field. Furthermore, it encourages the education of PTAs on their duties and responsibilities with regards to physical therapy and the healthcare profession as a whole, facilitating the spirit of collaboration and camaraderie amongst physical therapy professionals, and serving as a catalyst for positive change within their personal careers, the community, and the profession as a whole. This organization is only open to students actively enrolled in the second phase of the Physical Therapist Assistant program. Advisor: Sherry Fadel, 803.822.7079, fadels@midlandstech.edu.

Radiologic Technology Club

The Radiologic Technology Club is committed to promoting the profession of radiology through community service activities, college-sponsored and professional activities. Students enrolled full-time in the program, as well as those on the waiting list for acceptance are eligible for membership. Advisor: Millie Massey, 803.822-3651, masseym@midlandstech.edu.

Respiratory Care Club

The Respiratory Care Student Club is designed to assist in various community volunteer activities and fundraisers that enable students to participate in or attend seminars, lectures or meetings to enhance their knowledge in this field. The club is available to all first- and second-year respiratory care students. Advisor: Cayce Hendrix, 803.822.3433, hendrixca@midlandstech.edu.

Student Human Services Organization

The Student Human Services Organization sponsors forums for lectures and seminars that foster creative approaches to address human service issues. It also provides opportunities for networking and strengthening relationships among Human Services students. Advisors: Lakisha Phillips, 803.790.7536, phillipsl@midlandstech.edu and Hameen Shabazz, 803.822.7058, shabazzh@midlandstech.edu.

Student Nurses' Association (SNA)

The purpose of the MTC Student Nurses' Association is to promote student involvement in nursing. The association sponsors guest speakers on current nursing topics. The MTC Student Nurses' Association encourages and fosters participation in the National Student Nurses' Association. Advisors: Joyce Willis-Pautz, willispautzj@midlandstech.edu, 803.822.3331 and Sabrina Vilord, vilords@midlandstech.edu, 803.822.3385.

Surgical Technology Club

The purpose of the Surgical Technology Club is to promote student involvement in surgical technology and to enhance its members' knowledge in this field as well as encourage their participation in the National Association of Surgical Technologists. Advisor: Kathy Patnaude, 803.822.3438, patnaudek@midlandstech.edu.

The Medical Lab Technology Club (MLT)

The purpose of the MLT Club is to further the opportunities for MLT students to participate in college and community service activities. It is open to all Pre-MLT and MLT students. Advisor: Janis Livingston, 803.822.3556, livingstonj@midlandstech.edu.

The Midlands Entrepreneurship Club (MEC)

The purpose of the Midlands Entrepreneurship Club (MEC) is to encourage students, former students, faculty and staff to plan for, create, and operate new businesses. The club is an opportunity for networking and association with guest speakers from the business community. The club meets monthly and is open to all students, former students, faculty and staff interested in entrepreneurship. Advisor: Lee Hunt, 803. 738.7778, huntl@midlandstech.edu.

Honor Societies

MTC Ambassador Assembly

The Ambassador Assembly is an honor/volunteer organization of outstanding students selected to represent MTC at college and community events. Members are selected on the basis of academic performance and extra-curricular activities. Advisor: Permelia Luongo, 803.738.7743, luongop@midlandstech.edu.

National Technical Honor Society (NTHS)

Midlands Technical College seeks to recognize outstanding students enrolled in Business and Public Service, Health Sciences, Nursing, Information Systems Technology, Industrial Technology or Engineering Technology majors through induction into NTHS. Membership is limited to Career Programs majors who have earned and currently hold a 3.0 GPA in an eligible program of study, have completed at least 12 semester hours of curriculum-only coursework at Midlands Technical College, and have been recommended by a faculty member. For more information about eligibility, application deadlines or applying for membership, interested students may contact advisor, Susan Teeter, 803.822.7049, teeters@midlandstech.edu.

Phi Theta Kappa International Honor Society (PTK)

Phi Theta Kappa is the only internationally recognized honor society for the two-year college. Associate degree students with 12 credit hours of college-level coursework completed at Midlands Technical College and an overall GPA of 3.5 or higher are invited to join. Advisor: Sylvia B. Hayes, 803.917.1857, basiles@midlandstech.edu.

Leadership Groups

African American Male Leadership Initiative (AAMLI)

AAMLI is a student leadership organization that is committed to developing leadership potential and promoting academic success to males enrolled at Midlands Technical College. Enrich your life and the life of those around you. Join AAMLI today: click here to complete your application. Scholarship opportunities available for qualifying members!

Questions: please contact Antwan Jacobs at jacobsa@midlandstech.edu on the Airport campus or Hameen Shabazz at shabazzh@midlandstech.edu on the Beltline campus.

Sister Circle

Sister Circle is a support group focused on increasing enrollment, retention and graduation rates of African-American females at MTC while elevating academic standards by providing a sense of community and togetherness. Applications should be completed and returned to the Office of Counseling/Career Services. Advisor: 803.738.7636.
---
Student ID
In support of campus safety and security, all students are required to obtain and carry on their possession a current MTC Student Identification Card. Due to safety COVID-19 protocols, MTC is currently processing student ID cards virtually.
Have your student ID card made.

Email the following information to studentlife@midlandstech.edu:

Proof that you have paid your fees for the current semester. Your name and Student ID Number must also be visible on the receipt or proof of payment arrangements.
To access the correct proof of payment document, complete the following steps:

Log in to MyMTC
Scroll to the section on the homepage titled "Financial Aid and Tuition / Fee Payment"
Click the "View your financial aid, view your bill, and make payment" link
Click "Student Finance"
Click "Account Activity"
Click on the CURRENT SEMESTER
Click on "View Statement" in the top right corner under the yellow box, download the file, and attach this statement.
The document should look like our sample listed here: Sample of proof of payment
PLEASE NOTE: The balance on this statement must be zero or negative. If there is a balance due, proof of payment arrangements must be provided with your photo and a copy of your government-issued photo ID.  If you have a NelNet payment plan set up, you must click on the NelNet Enterprise Payment Plan link directly above the View Account & Make Payment link. Attach a copy of the Nelnet payment plan information to your email.

A copy of either your driver's license, state ID, passport, or military ID. The ID must have a photo of you on it (Please do NOT send your social security number).
The address where you would like the ID card mailed.  All Student ID Cards processed virtually will be mailed to the address provided.
A photo of you for your ID. Your photo should be a headshot photo like one you would see on a driver's license or passport. Please make sure that your photos comply with the following guidelines:

Must be in color
Must have a plain, neutral background
Head and shoulders only
No hats or head coverings, except for religious purposes
No sunglasses No filters, borders, etc.
Photo must be unedited
Do not submit a cropped photo of yourself with other people
Must be in .JPEG or .PNG format

If you are in a pre-approved Corporate and Continuing Education program or are replacing your ID, there is a $5.00 fee. This fee is payable in the Cashier's Office. The receipt for the fee should also be attached to the email along with the above items. 
---
Lost and Found
If you've lost or found any items, check with the Student Life Office. Items found, as well as those that are reported missing, are located in the Student Life Office on each campus. Lost and found is a courtesy service provided by the Office of Student Life for students, faculty, staff, and visitors. The Office of Student Life assumes no responsibility or liability for lost and found items.