Business Solutions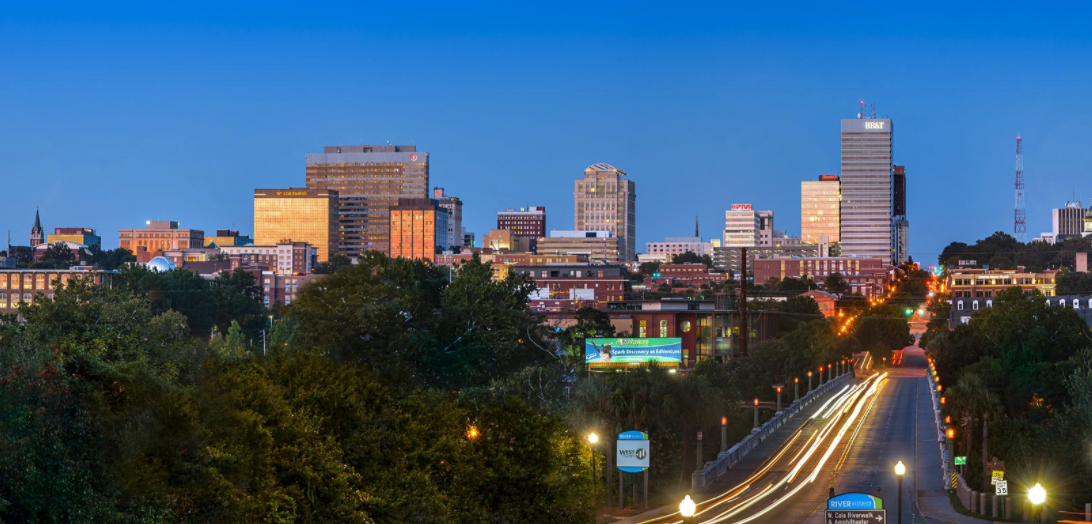 MTC's Business Solutions team works to connect our business customers to the best corporate training and consulting resources available. Whether you are looking to enhance the skills of one employee or revamp your entire workforce, we can help you identify and implement the right solution to help you meet your organizational goals.
What Services Do We Offer?
Apprenticeships

Apprenticeships are flexible training programs that develop highly skilled workers who meet the competitive workforce demands of a global economy. 

MTC's Business Solutions office assists companies in growing their workforce by working with Apprenticeship Carolina and the Columbia Chamber to develop and connect aspiring apprentices with companies that lead to rewarding opportunities for both sides. What are my apprenticeship options as a business?

Grant funding is available to help you build your workforce – receive up to $2500 per apprentice for their job-related education. MTC and Apprenticeship Carolina make it easy to get started. We guide you through the grant registration process, help you establish core competencies for apprentices, and provide templates for training plans and job-related education. Once your programs are registered, we continue to help you with mentor training, reporting requirements, and other key support and resources. 

Consulting and Facilitating

We do more than just train. Many of our customers rely on us to provide consulting, facilitation, individual coaching services, and more. We have helped large organizations implement comprehensive quality programs from start to finish. We have helped small companies coach their next generation of leaders with one-on-one sessions.

There is no project too big or too small. If you are looking for help with making your business more productive, give our Business Solutions team a call and see if we might be the right choice for you. 

Corporate and Custom Training (Virtual or On-Site)

Bundled Training
Large organizations often have diverse training needs within similar training areas. You may have 50 employees who could benefit from Microsoft Office or Supervisory Skills training, but not all of them need help on the same topics, or even at the same time.

We can help. We work with our customers to sell blocks of seats in our publicly scheduled courses that can be used on an as-needed basis throughout the year. Bundling seats into blocks allows you to better plan your budget. It also allows us to provide the flexibility of individual training at a more affordable, group rate.

Custom Training
Some of our best customers come to us with very specific training needs that require custom solutions to be developed. Whether it means adapting our existing curriculum or building an entirely new course from scratch, let our subject matter experts help guide you through the process.

We will work with you from start to finish guaranteeing that the proper learning objectives are identified and met in a format and schedule that fits your organization's unique needs.

Group Training
Many of our business customers choose to have dedicated courses conducted for their employees. These courses can be offered at one of our six campuses, or even at your own facility.

The goal is to provide the training you want in a setting and schedule designed to fit your specific need.

Individual Training
Sometimes you have a training need for a single employee, or maybe you have several employees that need training but they cannot all be in class at the same time.

We offer a wide variety of training opportunities on our public schedule for individual needs, and many classes are offered at multiple times and locations to accommodate busy schedules.

Online Training​
MTC is working hard to expand our online training offerings to keep up with the growth in demand we are seeing in today's market.

We have the capability to offer the same high-quality training that our customers expect in an incredibly flexible manner without sacrificing the critical student-instructor interaction that leads to student success.

Online Training Development and Hosting (Your Content/Our Technology)

On top of offering our own classes online, we are also helping many of our business customers take their existing internal or proprietary training and develop it to be delivered online. Once the training is developed, we can teach your staff how to instruct in the online realm. We even provide hosting services on our Online Learning Management System, reducing your training administration workload significantly as a result.

Tuition Deferment Program

Tuition deferment allows your employees to take advantage of your company's tuition assistance benefits without the upfront costs typically associated with enrolling in college courses.

Participating employees will not be billed for their current semester charges until final grades have been posted. There are no late fees or interest charges for the tuition deferred and the program is available each semester as long as the previous semester's balances have been paid in full. 

Virtual Coaching

Unlock your potential by discovering solutions alongside a personalized coach. You will receive support in your own space, at your own pace, to meet your needs – even on a busy schedule. Whether you prefer live video or a phone call, you'll get quality one-on-one support and coaching when and where you want it, all at an affordable rate.
Training Guides
Finding the course you need is easy.  You can view our Corporate and Continuing Education programs and classes in the training guide, or search for specific courses by name. If you do not find the course you are looking for call our Business Solutions team to help identify what your training needs are and how we can assist.  
Need Training? Consult With Us
Request training and consulting services or join our Business Solutions database. We are here to help with all your corporate training needs.
Custom Consulting and Implementation Services
MTC's Organizational Performance training and consulting (formerly the Center for Quality) can improve productivity, increase profits, and enhance customer satisfaction.
Meet the Business Solutions Team!