Join the Alumni Association
A tradition of excellence.
No matter where life takes you, MTC will always be a part of your story.
Benefits of Joining the Alumni Association include:
10% off most MTC Continuing Education classes
Full access to each of the five MTC Libraries
10% off Harbison Theatre tickets
Access to Counseling & Career Resources
Employment Resources
It's 100% Free
Join Today
Graduate Class Giving Campaign
Commemorate your graduation year, and start a tradition that shows you are, and forever will be, part of Midlands Technical College. Your gift will celebrate your real impact on MTC and your future impact on the lives of others. 
Alumni Association Scholarship Endowment
Continue your giving tradition long after your days on campus. Your generosity supports scholarships for amazing students, resources for world-class faculty, funding for leading-edge programs, technology, and ideas, and so much more.

Alumni Benefits
Discounts for Alumni

Continuing Education Classes
Take advantage of the alumni exclusive 10% discount off most online and on-campus courses. Ready to enroll? Reach the CCE Registration Office at 803.732.0432.
At Harbison Theatre
Immerse yourself in productions that encourage reflection, examination, and discovery. Alumni enjoy a 10% off discount on Harbison Theatre tickets. Purchase tickets through the box office at 803.407.5011 and be sure to mention your Alumni Association membership to receive your discount.

Access to MTC Libraries

MTC Libraries are pleased to provide borrowing privileges to our alumni and online access to a variety of resources including articles, books, and scholarly databases.
Alumni Career Services
Are you ready to take the next step to advance within your field? Or maybe you're ready to switch careers entirely – we can help.
Student Employment Services (SES)

We invite alumni to check out the many resources and services available through our office. The SES staff has the expertise, experience and resources to make your job search easier. We take pride in helping equip you with the job search tools you will need to be successful, now and throughout your career. Whether you need to improve your resume, get your job search on target, prepare for interviews or research employers, we can help.

Career Path Assistance
How to Plan a Job Search
Resume and Cover Letter Review
Interview Preparation
Understanding Salary and Benefit Information
New Career Preparation
Employment Resources

Have Questions? Contact Us Today.

803.822.3538
jobpost@midlandstech.edu
 

Job Skills Playlist

Test your skills with our job skills playlist, a collection of videos showcasing the many aspects of the job search process.

Search for a Job

Alumni can search for various open positions, upload their resumes or portfolios, and apply to jobs online. Also available are Podcasts, Videos, Career & Job Search Documents and Articles.

Career Coaching

Access online and on-campus job searches, employment services, and career resources by phone at 803.822.3538 or online.
Employer Services
Are you looking for talent? Do you have a job opening? We can help make a connection.
Post a Job

Want to post the newest jobs openings or search through resumes for possible interview candidates? Register to use our Student and Alumni Online Career Management system for 24/7 access to a job-posting platform and resume database. Site usage is FREE for employers.

Employer Guide

You can read more about hosting internships and cooperative education opportunities in our Employer Guide.
Message from the President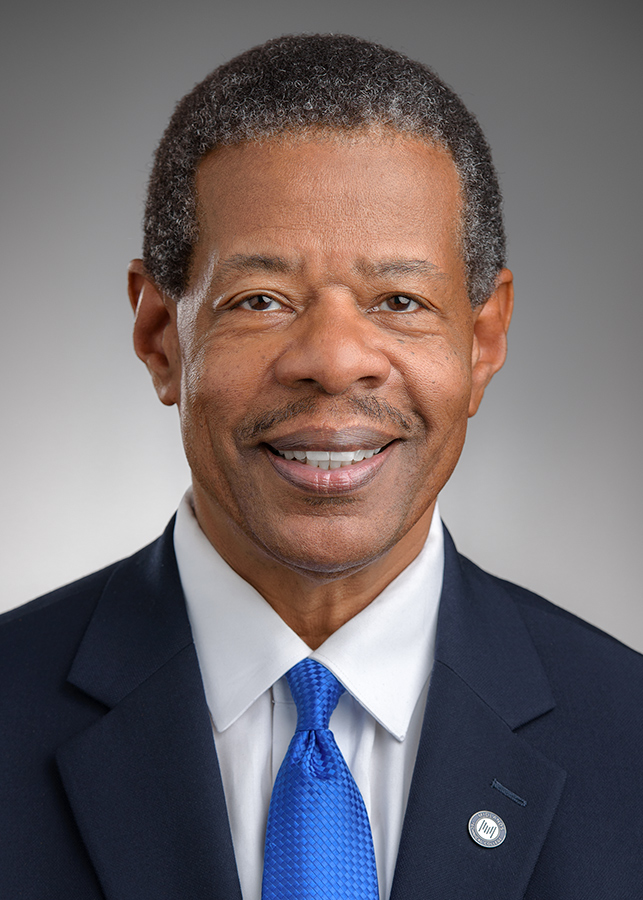 The Midlands Technical College Alumni Association is committed to serving and uniting alumni for the purpose of promoting the interests of MTC, its alumni, current and future students, and your community.
It begins when you start your classes, and the commitment continues even after you graduate. You're always a part of the MTC family. We mean it when we say, "You can get anywhere from here."
Now, as alumni, we are proud to serve as your lifelong connection to MTC. Committed to raising your value within your community, maintaining your connection to MTC, and providing you with resources to further your professional and personal development.
I look forward to seeing you at future alumni events and during visits to campus!
Contact Us
Allen Sharpe
Director of Alumni and Annual Giving
E-mail
Phone
803.732.5211
Fax: 803.732.5223
Monday-Thursday 8:00 am-5:00 pm
Friday 8:00 am - 1:30 pm
Mail
Attn: Alumni Association
Midlands Technical College
P.O. Box 2408
Columbia, SC 29202
Don't pay more.
Take the first two years of your Bachelor's Degree at MTC and save thousands.
MTC can save you $7,900 in your first year.
Learn More About Transferring to a Four-Year School
Total tuition and fees (most current data available as of June 2021). Source: U.S. News & World Report Best Colleges rankings and "IPEDS Student Financial Aid Component Overview Public Academic Reporters."