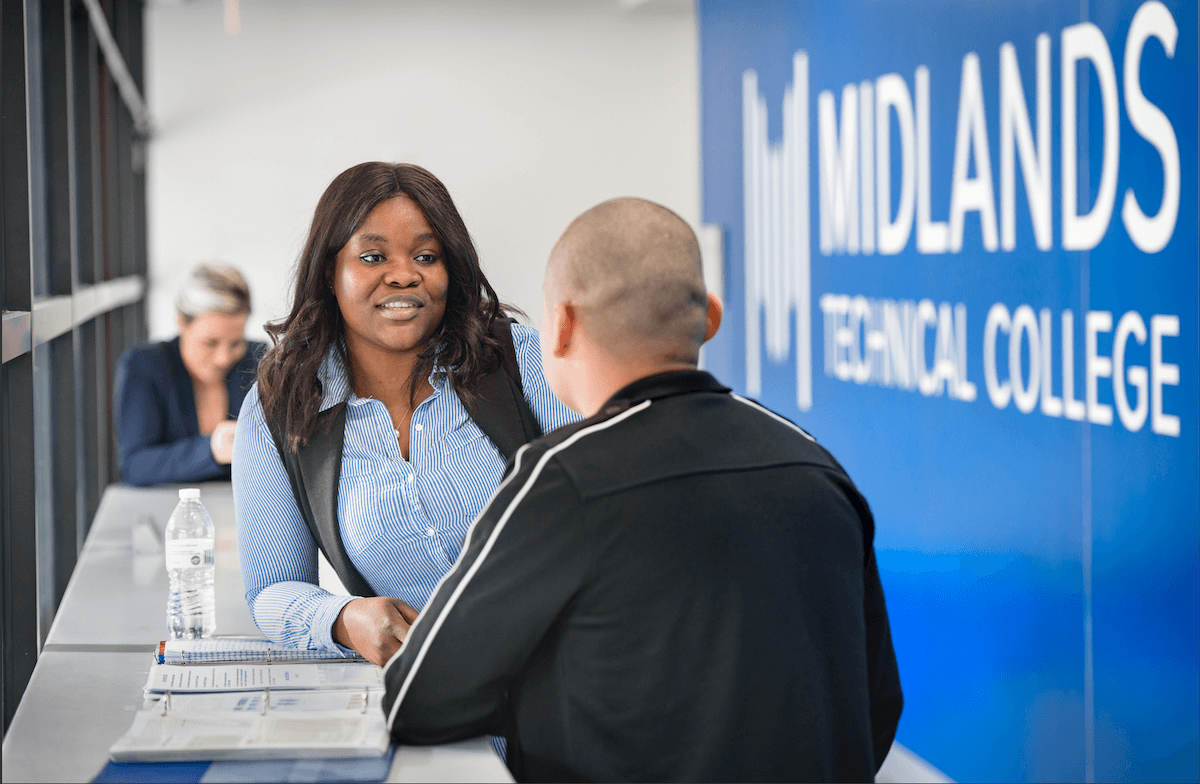 Employment Opportunites for Students and Alumni
SES understands that MTC and the community are experiencing changes that few could have imagined. The SES team is available to assist with your employability preparedness and career readiness. SES staff are available remotely and we look forward to providing you with the resources below.
Virtual Individual Meetings
Students can initiate individual meetings with SES by contacting the main SES phone line at (803) 822-3538 or jobpost@midlandstech.edu. Please provide your contact information and a staff member will promptly respond.
Job Search Assistance
From resume critiques, interview practicing, job search strategies and assistance, internship, and co-op opportunities, we are here to provide the tools and resources for you to be successful. We look forward to assisting you. 
Jobs for Students and Alumni
MTC maintains job boards with listings for positions outside of MTC as a service to our students and alumni.
Search Full-Time Jobs
Search Part-Time Jobs
Search Apprenticeships
Employer Services
Read more about hosting internships and cooperative education opportunities in our Employer Guide.
Job Search Strategies (Workshops / Videos)
Test your skills with our job skills playlist, a collection of videos showcasing the many aspects of the job search process. Watch the video.
Disability Resources
Employment Resources for Students with Disabilities
Disability Issues for Employers
Internships for Students
There are hundreds of internship openings across the nation and beyond. Most of these opportunities are highly competitive and offer a variety of workplace experiences. Student Employment Services can help you navigate the process of landing an internship.
Resources and Links
Remote Work

Barriers: Overcoming Less Than Desirable Backgrounds

Career Planning and Trends

Job Boards

Job Hunting

Resumes / Cover Letters / Etc.

Soft Skills and the Workplace

The Interview

Veteran Employment Resources

Wage and Salary Information