Read All News
Midlands Technical College Hosts Columbia's First Graduation of Spring
Apr 29, 2021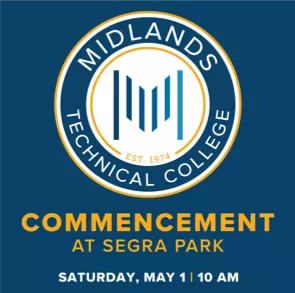 Midlands Technical College will graduate more than 1200 students from this year's class. Hundreds of them will walk across the commencement stage beginning at 10:00 a.m. on Saturday at Segra Park in Columbia.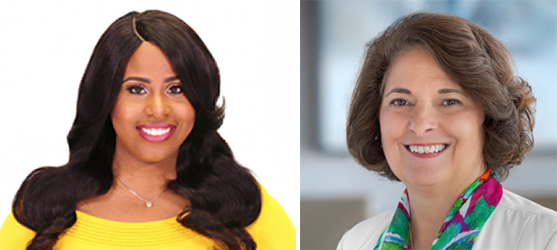 Highlights of the Midlands Technical College Commencement 2021 include a keynote address from Bianca Williams who went on to become an attorney after earning an Associate degree from MTC. An honorary degree will be presented to civic leader and humanitarian Kim Wilkerson, who is S.C. President for Bank of America, chair-elect of the S.C. Chamber of Commerce, a member of the Clemson University Board of Trustees and a major supporter of MTC Foundation.
"Ms. Wilkerson's life work spans business and humanitarian successes," said MTC President Ron Rhames. "While working toward common goals, I've come to see first-hand that she is out in front of efforts to ensure the well-being of our citizens and the vitality of the state."
Following the Columbia commencement, MTC will hold an in-person pinning ceremony for students in MTC's School of Health Care. The 3:00 p.m. event at the Blowfish Stadium in Lexington will honor graduates from Cardiac Care, Dental Hygiene, Medical Laboratory Technology, Nursing, Nursing Assistant, Pharmacy Technician, Phlebotomy, and Radiologic Technology. In accordance with COVID-19 precautions, face coverings will be required and families will be seated with social distancing in place.
MTC's School of Health Care offers career options including clinical care, emergency care, medical support, pharmacy, and veterinary assisting. MTC also offers single courses like CPR certification and IV Basics.