John Leighty
"My education at MTC led me to a stable, long-term job after years of being stuck in service jobs."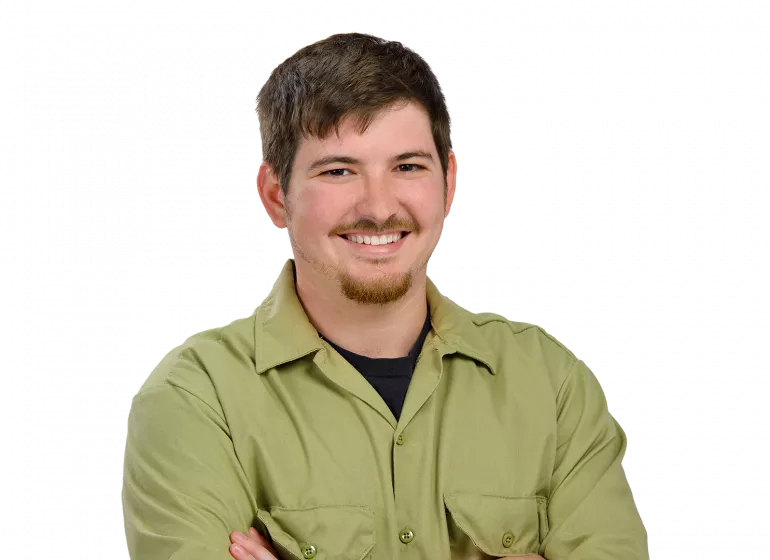 John's education at Midlands Technical College led to a stable, long-term job after years of being stuck in service jobs, working one, then adding another, to make ends meet.
I knew going from service job to service job wasn't the way I wanted to live, so I took some welding classes – I was living in Iowa at the time – hoping to get a job at the local trailer building plant. I ended up finding a different opportunity with a local tree service company, and I really enjoyed the job. I was finally able to save some money and plan a trip back to South Carolina to visit my family.
While I was home, I went out on a date with an old friend, and we both realized it could be something more. After a few months when she had to travel across the country to visit me, I knew it was time to make a big choice. I decided to move back home and go to school for welding because it was a field with good job opportunities and I knew I enjoyed it.
"My education at MTC led me to a stable, long-term job after years of being stuck in service jobs."
I enrolled in the MTC QuickJobs program in Winnsboro with Mr. James Knapper. The QuickJobs program gives you job training for a specific career. My previous welding experience helped me progress quickly through the Comprehensive Welding Certificate program. Mr. Knapper is an expert in his craft and knew exactly what it would take to gain a job at the V.C. Summer Nuclear Station. After just three months he deemed me ready to take the weld test. I got the job with CB&I building nuclear plants in Jenkinsville, S.C. I know it was the best decision I ever made.
I am in a stable, long-term job, and my new wife and I could not be happier. We were able to buy a home and were blessed with our first child. Without the help of MTC and James none of this would have been possible."
Find your path at MTC.