Catalina Fortner
"I didn't come here to get my M.R.S. degree. I came here to get my nursing degree, but it changed my life. I have this new career that I absolutely love. I have a husband and a family now."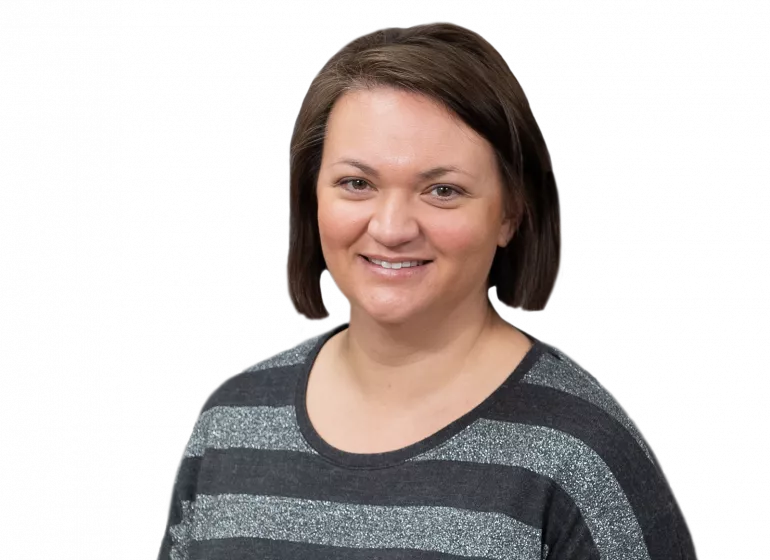 Catalina Fortner's love for Midlands Technical College runs deep. An alumna of the MTC Nursing program, she graduated debt-free thanks to MTC Foundation scholarships. Now, Catalina has a career she loves as a home health nurse. But that's not the only love she found at MTC.
"When I walked on this campus, I wasn't expecting all of this. I just wasn't. I couldn't have written this story," Catalina Fortner says, wiping tears from her eyes. 
Nearly a decade after she graduated from the Midlands Technical College Nursing program, Catalina and her family returned to MTC's Airport Campus to reminisce. There was a time when Catalina worried she wouldn't be able to afford to go back to school. Then, she discovered MTC Foundation Scholarships. She applied for help and ended up graduating with no debt.
"Those scholarships changed my life. They allowed me to walk into my career and into my marriage debt free," Catalina says.
Catalina's marriage is the other big part of her MTC story. MTC is where she met her husband David – a meeting that almost didn't happen.
An accident left David in a coma for more than a month, and delayed him from taking a psychology class. When he recovered, he signed up for the class. That's where David met Catalina.
"There really would be no other class that we would have taken together because he was in the Physical Therapy Assistant program, and I was in the Nursing program," Catalina says.
The Fortners look back on the accident now as a blessing in disguise.
"I didn't come here to get my M.R.S. degree. I came here to get my nursing degree, but it changed my life. I have this new career that I absolutely love. I have a husband and a family now."
These blessings inspired the Fortners to give back to the school that gave them so much.
"We were able to start a scholarship for students here under our names, for nursing and physical therapy assistant students," Catalina says.
"It's just fun to be able to pass it forward. It's great to be able to bless and help someone else who could possibly use it. Then, that person will have his or her own Midlands Tech story!"
Want to join Catalina in helping a student? Click here to learn about giving at MTC.
Find your path at MTC.