Ariana Coleman
"MTC played a major role in helping me begin my journey towards Pharmacy school."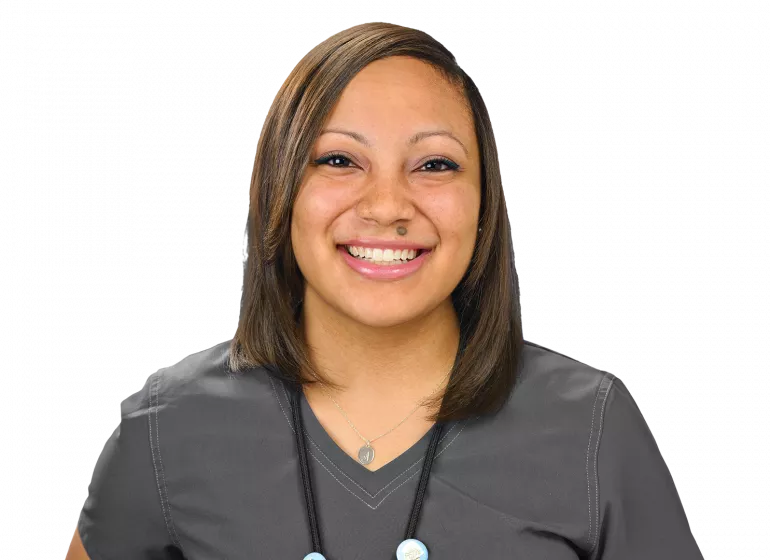 After a year of college at a private university, Ariana decided to move to Columbia to live with her family and save money and decided to enroll in our pharmacy technician program.
"I started college at a private university, but I didn't have a college fund and it was expensive. MTC opened up my eyes to all the opportunities I had.
After a year of college at a private university, I decided to move to Columbia to live with my family and save money. My mom was actually the one who told me I should look at Midlands Technical College. She'd heard about their pharmacy technician program and knew I was hoping to do something in the medical field.
I applied, and got into the pharmacy technician program! While I was doing that, I added an associate degree in science with the hope of going to pharmacy school one day. It was all so affordable at MTC. While I was in school, I was in Ambassador Assembly and also Phi Theta Kappa – both honors programs. I finished my pharmacy technician program in 2008, graduating with honors, and I earned my associate degree in 2012. My advisor at MTC even helped me find the Certified Pharmacy Technician job I have now at Palmetto Health Hospital.
MTC is still a big part of my life. The college asked me four years ago to serve on the Pharmacy Technician Advisory Committee, which meets every three months to discuss the program and how we can keep it strong. I'm also a member of the Ambassador Assembly Alumni Program, and as a member, I'll go to events to represent the college through various volunteer activities.
MTC played a major role in helping me begin my journey towards Pharmacy school. I just found out I've been accepted in the Pre-Pharmacy program at USC for spring 2015. During my time at MTC I came to realize that I could truly 'get anywhere from here'. Although I've graduated, MTC has helped me make my educational goals a reality that has been both affordable and successful!"
Find your path at MTC.