Read All News
School of Health Care Day
Sep 20, 2021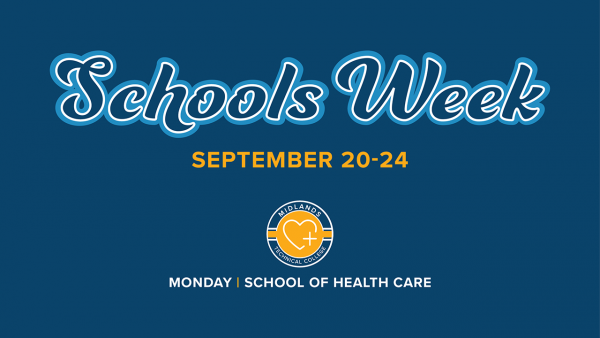 We're showcasing the college's pathways in Nursing, Dental Hygiene, Patient Care, Emergency Medicine, Imaging, and more.
Don't miss our events this week.
Open House
Meet our amazing faculty, staff, and students from various programs at the School of Health Care's open house events at 12 p.m. and 6 p.m. There will be informational handouts, raffle tickets, free swag giveaways, and more! 
Airport Campus Breezeway, 12pm-2pm
Airport Campus Atrium, 6pm-8pm 
Back to Schools Week: Fall 2021 
About the School of Healthcare
MTC's School of Health Care offers career options from clinical care, emergency care, medical support, pharmacy, and veterinary assisting.  Within this school, you'll find programs to train you for great careers in two years or less, transferable associate degrees, and individual training courses.