Read All News
Midlands Technical College Opens Center for Business and Information Technologies
Mar 15, 2023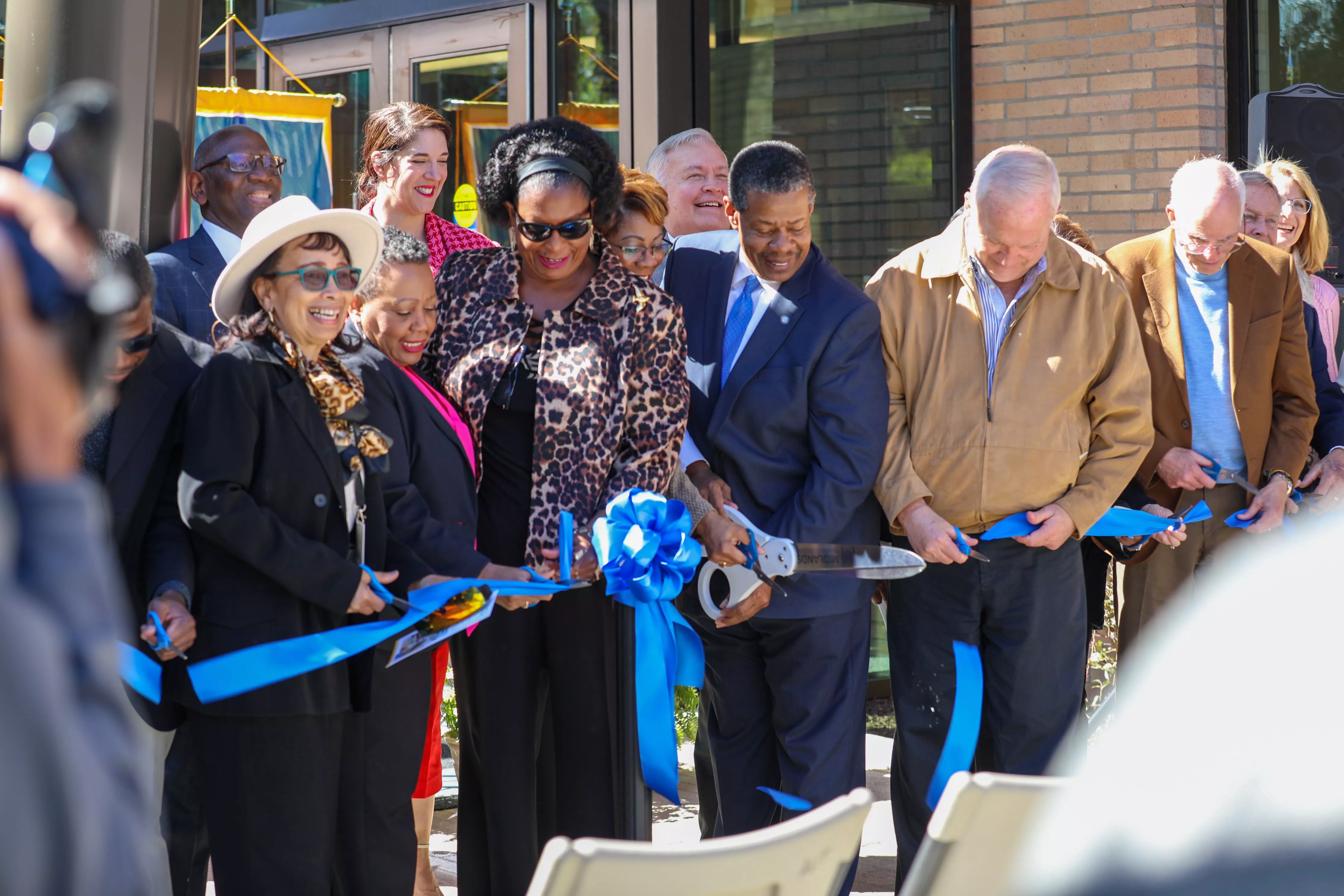 MTC leaders and dignitaries cut the ribbon on the new Center for Business and Information Technologies on March 15, 2023.
---
Midlands Technical College cut the ribbon and formally opened the new Center for Business and Information Technologies on March 15, 2023. The facility on the Beltline Campus will support workforce development for Lexington, Richland, and Fairfield counties.
The four-story, 58,245-square-foot building features state-of-the-art equipment and high-tech labs. It is the home to some of the college's most in-demand programs and represents a $30M capital investment. Courses taught in the new building include management, accounting, business administration, and computer science. Businesses, organizations, and government agencies rely on these MTC programs and other corporate and continuing education offerings for developing their employees and workforces.
"For our employer partners, some of their most pressing needs are in the areas of business and IT, and the jobs they have available allow our graduates to quickly earn family-sustaining wages," said Dr. Ronald L. Rhames, President at Midlands Technical College. "Our excellent faculty and staff work with local employers daily to ensure our programs remain relevant for them and our students. This is how we continue to support economic growth and a prosperous community in the Midlands."
"Of the 150 programs offered at MTC, almost a third are directly related to workforce development and job training in the areas of business and information technology. Connecting employers with our students in meaningful ways is key to what we do at MTC," said Provost Dr. Barrie Kirk.
"In the new building next month, MTC is holding an Employer Engagement Event for soon-to-graduate students in our IT programs," said Amy Scully, Vice Provost for Corporate and Continuing Education at Midlands Technical College. "We're working with the students now on resume-building and interview skills. And at the event, students can meet with potential employers, share their resumes, and discuss employment options. Events like this are exciting, full-circle moments for our staff and professors who work hard every day to improve outcomes for our students, their families, and the business community."
In June 2021, Midlands Technical College broke ground on the center that was completed ahead of the anticipated timeframe of Fall 2023.
Photos of Center for Business and Information Technologies