Read All News
The Center for Business and Information Technologies
Jun 09, 2021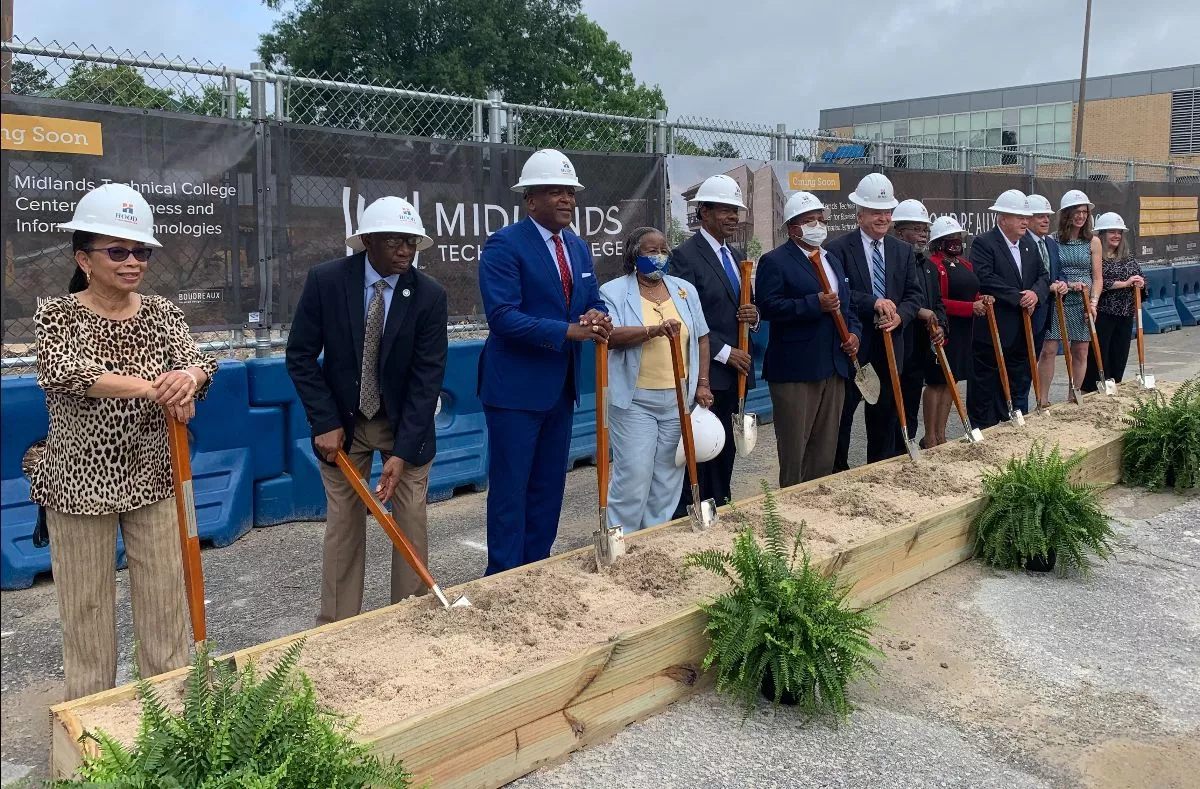 On the site of the Beltline Campus Engineering Laboratory Building, Midlands Technical College leaders and dignitaries broke ground June 9th on what will be called The Center for Business and Information Technologies.
When complete in the fall of 2023, the new four-story, 58,245-square-foot facility will be home to some of the college's most in-demand programs that prepare people for careers like management, accounting, business administration, and information technologies. Businesses, organizations, and state government agencies rely on these programs and other corporate and continuing education offerings for workforce development. It will be a job-training hub supporting Lexington, Richland, and Fairfield counties and represents a $30M capital investment.
Of the college's more than 150 programs of study, nearly 50 are in the varied areas of business and information technologies the new facility is designed to support. Many of these programs are job training programs offered through the college's Corporate and Continuing Education (CCE) division. Job training programs, which can be quickly matched to emerging workforce needs, are also fast for students to complete. That allows graduates of these programs to quickly earn family-sustaining wages and support local economic growth.
Within the CCE division are QuickJobs – career training programs developed for jobs where workers will be in high demand over the next decade. These programs are designed to provide intensive and complete job training, and most programs only take a few months to complete.
In the last fiscal year, CCE provided full QuickJobs scholarships to 260 students. There are more than 40 QuickJobs programs, and a quarter of those are in the areas of business and information technologies.