Sam and Stephanie Bridgers
"When a mother and a son get the chance to walk across the stage, it's a powerful example for other people looking to go back to school."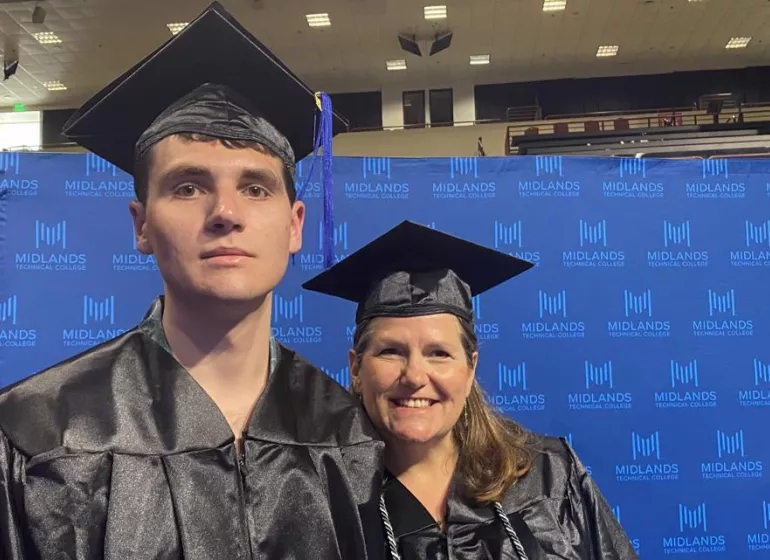 More than 1,000 students graduated in the spring of 2022, including a son and mother.
After opening her own restaurant, Stephanie questioned whether it was time to complete her educational goals as well. Seeing her son registering for classes at MTC gave her all of the inspiration she needed. 
While Sam completed his degree, his mother Stephanie worked on her own. For Sam, the journey was admittedly awkward at times, but the two supported each other and would go on to walk across the stage together at MTC's spring commencement ceremony.
When a mother and a son get the chance to walk across the stage, it's a powerful example for other people looking to go back to school, says Midlands Tech President, Dr. Ron Rhames.
Sam and Stephanie's story serves as a wonderful reminder that the time is always right to pursue your education. No matter where you are in your educational and career pursuits, Midlands Technical College is ready to help you reach your goals.