Interdisciplinary Studies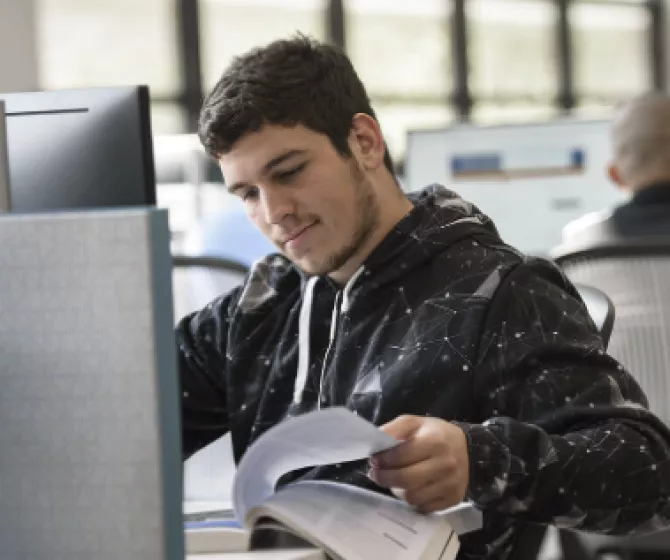 The School of Interdisciplinary Studies
A Uniquely Customized Educational Path
The vast majority of MTC students, including most students who want to transfer to a four-year college or university, will find a home within one of MTC's other schools. However, some students may need a more customized program plan to meet unique educational and career goals. The School of Interdisciplinary Studies offers highly motivated students the opportunity to work with an academic advisor and faculty to customize an associate degree program that integrates the knowledge and skills of different disciplines.
During MTC orientation, your advisor will help you pick the school of study and program that is right for you.
After talking with your advisor, you may find the School of Interdisciplinary Studies best fits your needs if you can answer yes to any of the following:
Your career goals span more than one discipline. For example, if you are interested in a career as a science illustrator, you might pursue a program of study that includes concentration courses in both biology and art studio.

Your transfer major does not align well with MTC's other schools. This is not common; most transfer majors at MTC easily fit within the other schools of study.

You transferred to MTC with a large amount of prior coursework from another college.
The School of Interdisciplinary Studies also houses two certificates for specific groups of students:
The General Studies Certificate is designed to provide dually enrolled high school students with a broad general education foundation to facilitate their transition into higher education institutions.

The Transfer Studies Certificate is designed for participants in the residential Gamecock Gateway program in partnership with the University of South Carolina. Program participants are required to successfully complete the 30 transferable credit hours within this certificate with a minimum 2.25 transferable grade point average.
3 Ways Technical College Can Improve Your Future
Technical college can help you figure out your career path, get hired, and earn more, while still being affordable. Sign up for a short series so we can prove it and help you make an informed decision on whether an associate degree or career certificate could make all the difference in your life.
Success Story
Martinique Scott
Martinique's story demonstrates that it's never too late to finish what you started. After 25 years away, Martinique returned to MTC to finish what she started after being inspired by her daughter Aylssia's journey.
Read Story