Read All News
Tom Petty and the Heartbreakers Tribute Band "Free Fallin'" Performs the Hits at Harbison Theatre at Midlands Technical College
Jan 23, 2019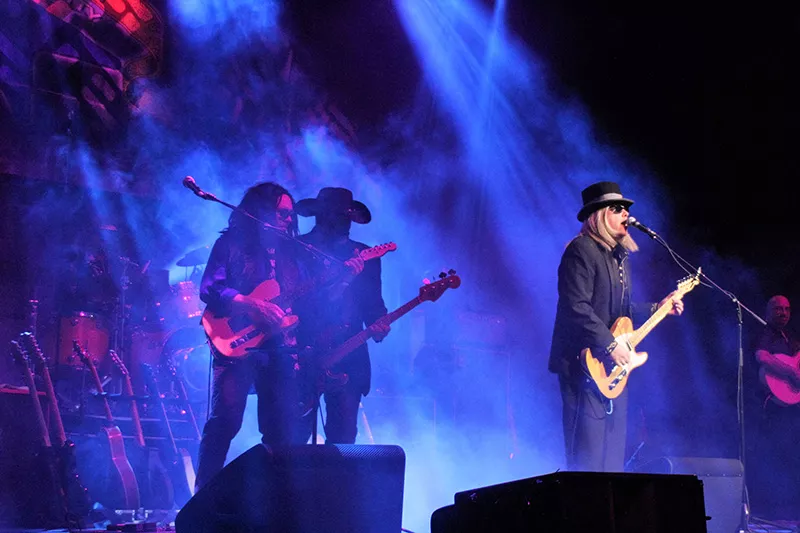 Free Fallin' is a tribute band who honors the late Tom Petty and presents a stunningly accurate tribute to the look and sound of the Heartbreakers. Free Fallin' has successfully toured the country for more than 10 years performing at festivals, fairs, casinos, and major concert venues. Tom Petty's songs are heard every day, and the legacy lives on through this renowned tribute show. Free Fallin' will be live on the Harbison Theatre at Midlands Technical College (HT@MTC) stage on Friday, February 1, 2019 at 7:30 PM.
Free Fallin's 2018 Broken Hearted Tour played more than 90 shows in 15 states, and included an invitation to play for Tom Petty's "Birthday Weekend" in his hometown of Gainesville, FL, where thousands of people from all over the world gathered in October to celebrate his legacy. 
"These guys are the real deal," says Kristin Cobb, Executive Director of HT@MTC. "I've seen their performances online for years, and wanted to bring them to the Midlands as soon as possible. This season was a perfect opportunity, and I can't wait for the HT@MTC audience to hear their fun, authentic sound."
Tom Petty and the Heartbreakers' music has become the soundtrack for the 20th century and beyond, and the Heartbreakers have sold over 80 million records and four albums have gone 12x platinum. Free Fallin's show, featuring all the best hits of Tom Petty, includes the instruments and costumes that create the authentic experience of a live Tom Petty concert. This band delivers a fun and lively experience for any Tom Petty or live music fan.
A recent review from a Savannah, GA publication said, "Free Fallin' gave a highly energetic performance and encouraged the audience to join in and share the energy throughout the concert," and on its website, the band lists numerous testimonials and reviews from their many years on the road.
The band includes Tom Brademeyer (Tom Petty) on vocals and guitar; Mark Larsen (Stan Lynch) on drums; Russ Lund (Ron Blair) on bass and vocals; Karl Swartz (Mike Campbell) on guitar and vocals; Dale Peterson (Benmont Tench) on keyboards and vocals; and Craig Wolke (Scott Thurston) on guitar, keyboards, and vocals.
Tickets are available at HarbisonTheatre.org or by calling the box office at 803.407.5011.