Read All News
The Three Witches of Hocus Pocus Will Fly On Screen at Harbison Theatre at Midlands Technical College
Oct 21, 2019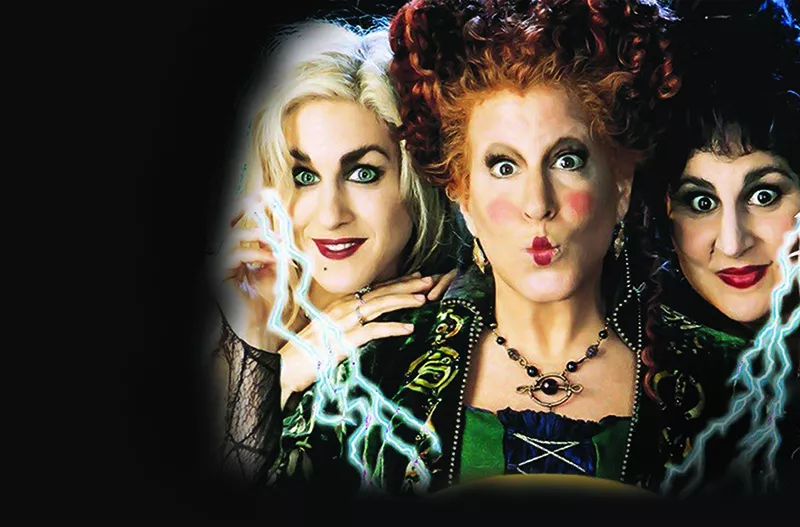 It's a classic movie that spans generations, alongside a fun event happening in the decorated backstage of Harbison Theatre at Midlands Technical College (HT@MTC). Join us for a trick-or-treat path through the world of the movie's Sanderson sisters, plus a screening of Hocus Pocus to celebrate Halloween on Tuesday, October 29, 2019 at 5:30 PM at HT@MTC. Trick-or-treating starts at 5:30 PM, and the movie will begin at 6:30 PM.
"We love hosting an annual screening event at Harbison Theatre each year, and we shifted the focus to celebrate more of the family aspect of Halloween," says Kristin Cobb, Executive Director at HT@MTC. "We're encouraging folks to join us in costume with their friends and families at both events, and we hope to see many witches gathering as much candy as they can!"
In Disney's Hocus Pocus, Academy Award nominee Bette Midler stars with Sarah Jessica Parker and Kathy Najimy as three crazy witches who are accidentally conjured up from 17th-century Salem for a night of tricks and chaos. The trio set out to cast a spell on the small town and reclaim their youth, but first they must outwit three feisty children determined to foil their plot.
"There will be some additional interactive surprises with the HT@MTC staff," continues Cobb. "We're also thrilled to have the 'MTC Spotlight' performing-arts student group joining us for the trick-or-treating, so we hope to see you there!"
Tickets can be purchased online at HarbisonTheatre.org or by calling the box office at 803.407.5011.