Read All News
Thelma Houston Brings Her "Motown Experience" to Harbison Theatre at Midlands Technical College on Friday, November 15
Nov 05, 2019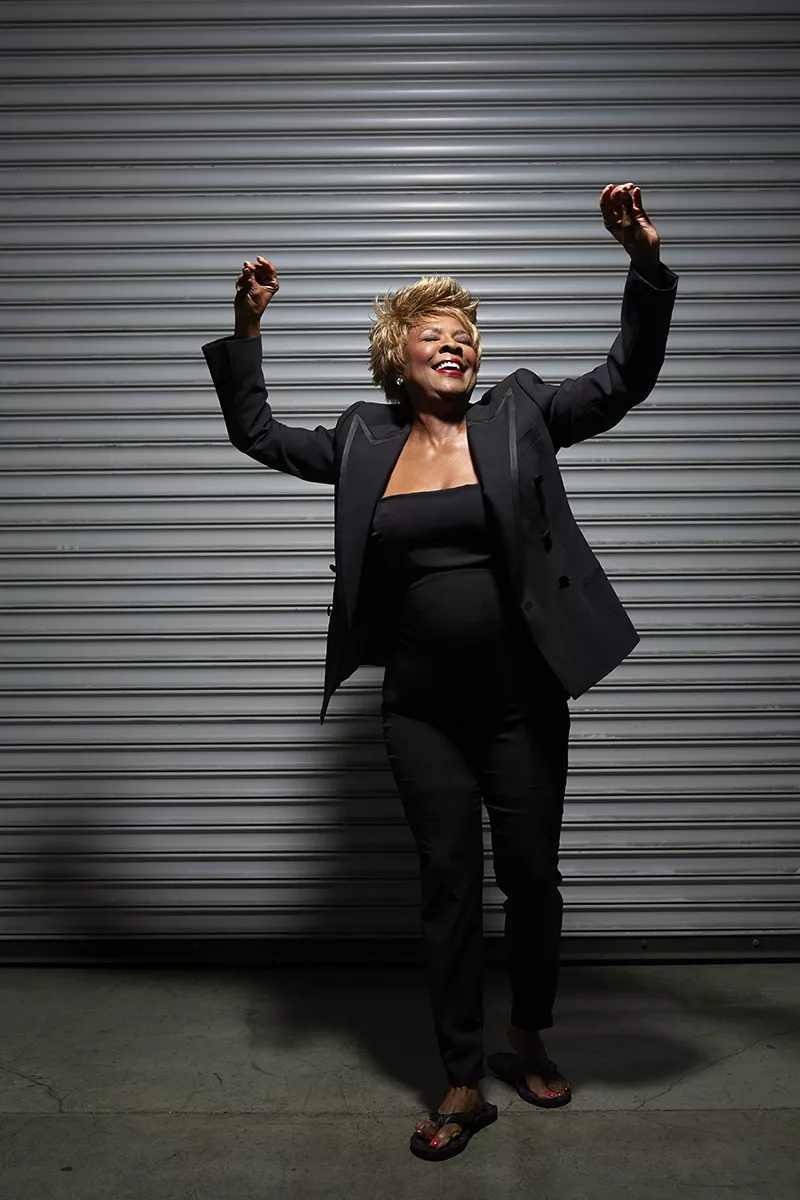 She's got moves, she's got rhythm, she's got hits, and she's known around the world for her incredible tunes. Join us on Friday, November 15, 2019 at 7:30 PM at Harbison Theatre at Midlands Technical College for Thelma Houston's Motown Experience. Houston will perform classics from her time at Motown Records and original compositions that have toured the globe.
A Mississippi native, Houston started out in the '60s performing gospel music with the Art Reynolds Singers. She found fame when she signed to Capitol Records in 1967 and released her first hit song, Baby Mine.
Houston then released her first solo album, Sunshower, which was written, arranged, and produced by the legendary Jimmy Webb. After the critically acclaimed album was released, Houston accepted an offer from one of the biggest record companies around, Motown Records.
With Motown Records, Houston claimed the top of the Pop, R&B, and Dance charts with her high-powered rendition of Don't Leave Me This Way. That gold-record classic gave Houston the distinction of being the first solo female artist at Motown to win the GRAMMY Award for "Best R&B Female Vocal Performance."
"We are beyond thrilled to roll out the red carpet for this Motown legend," says Kristin Cobb, Executive Director at Harbison Theatre at Midlands Technical College. "We're so excited to welcome her to the Midlands next week!"
Known as a humanitarian for her charitable causes and her tireless efforts in the battle against AIDS, the City of West Hollywood proclaimed January 29 as "Thelma Houston Day" in 2003. She has donated her talents to numerous charities including Devine Design for Project Angel Food, AIDS Project Los Angeles, and the Minority AIDS Project. She is also very active in the Beverly Hills/Hollywood branch of the NAACP.
With appearances from Tokyo to Las Vegas to London and beyond, Houston continues to bring audiences to their feet with her dynamic, energetic stage presence. This "diva" logs over 200 performances annually and the singer/songwriter is enjoying every moment of her success.
"I still feel a tremendous excitement about performing," states the upbeat songstress. "I have so many more things I want to do!"
Tickets for Thelma Houston's Harbison Theatre at MTC performance can be purchased online at HarbisonTheatre.org or by calling the box office at 803.407.5011. 
Prior to the show, join HT@MTC and The Jasper Project to celebrate the opening of Kathryn Van Aernum's photography exhibition in the theatre lobby, Common Ground. The exhibition will run through January 2020.