Read All News
Tennessee Williams' Classic "Cat on a Hot Tin Roof" Kicks off National Theatre Live ON SCREEN Series at HT@MTC
Oct 04, 2018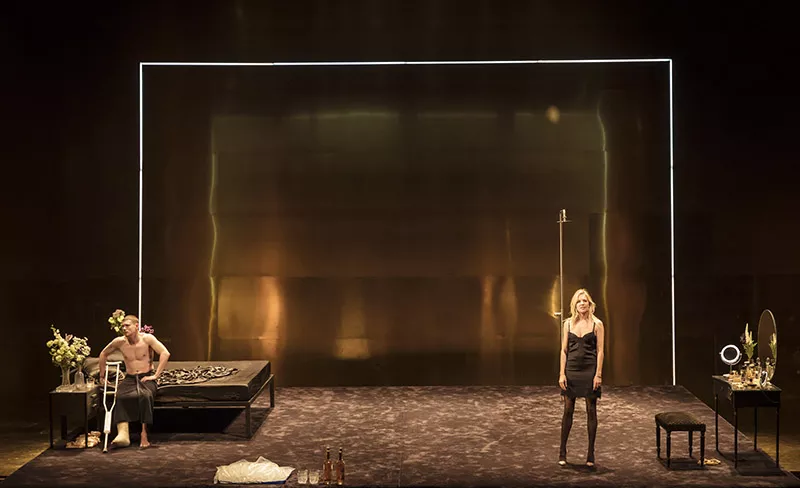 On a steamy night in Mississippi, a Southern family gathers at their cotton plantation to celebrate Big Daddy's birthday. The scorching heat is almost as oppressive as the lies they tell. Brick and Maggie dance around the secrets and sexual tensions that threaten to destroy their marriage. With the future of the family at stake, which version of the truth is real – and which will win out? Catch the revival of the Tennessee Williams classic, Cat on a Hot Tin Roof, on screen at Harbison Theatre at Midlands Technical College (HT@MTC) on Tuesday, October 16, 2018 at 7:00 PM.
This twentieth century masterpiece played a limited season in London's West End in 2017 and will show on screen for one night only at Harbison Theatre. Following his smash-hit production of A Streetcar Named Desire, director Benedict Andrews' "thrilling revival" (New York Times) stars Sienna Miller alongside Jack O'Connell and Colm Meaney.
"This is an incredible cast and it's an even more thrilling revival of one of America's best theatre works," says Kristin Cobb, Executive Director of HT@MTC. "We are excited to get the National Theatre Live series back up on the HT@MTC screen and look forward to seeing our theatre-loving friends in the audience again this season!"
The play and its actors have received praise for their noteworthy performances. The Sunday Times calls the performances "a bold reimagining … innovative and powerfully acted," while The Independent has described the revival as "a brilliant, lacerating account of the play … unforgettable."  
This rendition of the 1955 Pulitzer Prize winner burns bright enough to scorch and illuminate. Starring a perfectly paired Jack O'Connell and Sienna Miller, this Young Vic production brings a smoldering classic to life on screen.
National Theatre Live is a groundbreaking project launched in June 2009 that has broadcast more than 40 productions to 5.5 million people across the world. Each production is performed in front of a live audience in London, recorded with multiple cameras positioned throughout the auditorium, and then screened in theatres across the globe – giving viewers "the best seat in the house."
Tickets are available at HarbisonTheatre.org or by calling the box office at 803.407.5011.