Read All News
SPOTLIGHT: DPX Technologies
Sep 18, 2018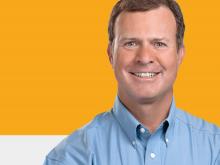 DPX Technologies, LLC manufactures and sells consumable products for chemical analysis – products it has been able to produce at the Midlands Technical College Business Accelerator.  

In his own words, DPX's president and CEO shares how the workspace and relationship with MTC is helping his business reach the next level.
"When we first started, we were manufacturing products literally out of a small warehouse. Then, we worked at an incubator site. The incubator actually suggested that I reach out to Midlands Technical College and move from an incubator location to an accelerator location. Which is exactly what we did. 

"The main advantage of moving here was, we were able to increase our capacity of manufacturing, and actually go into a space that was far superior to what we were in before.  It was really outfitted perfectly for us as a manufacturer. And, of course, there is office space available as well. So it allows us to have our offices and manufacturing space together.

"This design as an accelerator is exactly what it has done – accelerate our business. The cost is low, and you have bundled into it all your electrical and maintenance needs, as well as office needs such as phone and internet. All these things are really tough for a start-up company to juggle, especially when you are trying to grow the business and hire more people. The MTC Business Accelerator takes away that burden.

"The resources from being so close to a college are also unique. We've hired students from MTC, and we had our assistant manufacturing manager take courses here.

"You're also adjacent to a campus that has a lot of facilities that are geared towards manufacturing. And, you're in a space where there are other companies, which creates the opportunity to collaborate and share ideas and information. There is great synergy.
"In a nut shell, growing my company at the MTC Business Accelerator – which is also an educational facility – has helped us reach the next level. No question about it."