Read All News
The Shakespeare Classic "Macbeth" Continues the National Theatre Live ON SCREEN Series at HT@MTC
Jan 03, 2019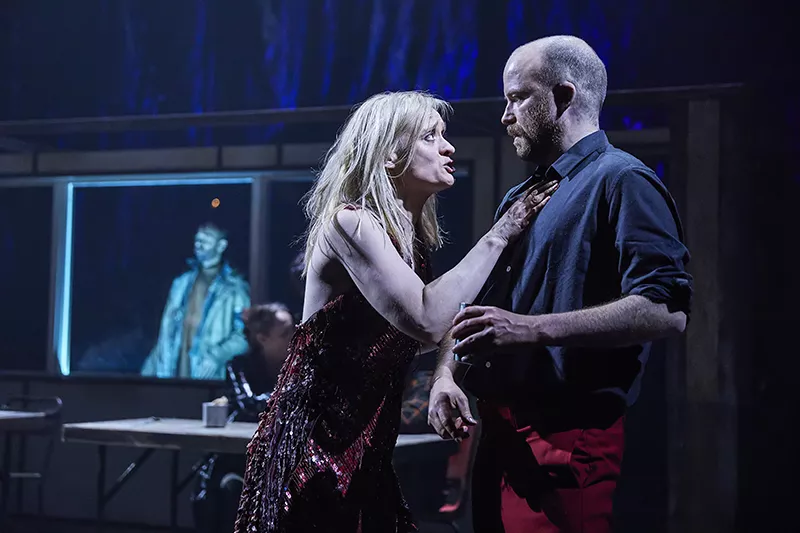 Shakespeare's most intense and terrifying tragedy explores the damaging physical and psychological effects of political ambition on those who seek power for its own sake. Join audiences at Harbison Theatre at Midlands Technical College (HT@MTC) for the National Theatre Live screening of the famed and powerful Macbeth on January 15, 2019 at 7 PM.
The play is set in a ravaged world in the ruined aftermath of a gory civil war where everyone is ruthlessly fighting to survive. Screening attendees will meet the Macbeths, a couple propelled towards the crown by forces of elemental darkness. A classic Shakespeare title, Macbeth is one of the playwright's most famous and bloodiest tragedies.
"Ask any thespian the first Shakespeare tragedy that comes to mind, and I bet Macbeth will be on the tip of his or her tongue," says Kristin Cobb, Executive Director of HT@MTC. "We are pleased to screen such a classic as a part of the National Theatre Live series and look forward to seeing Midlands Shakespeare fans at Harbison Theatre." 
Directed by the National Theatre's Artistic Director Rufus Norris, Norris brings together two theatre legends Rory Kinnear and Anne-Marie Duff to play Macbeth and Lady Macbeth. Rory Kinnear has previously been featured in Young Marx, Othello, and Quantum of Solace and Anne-Marie Duff has recently starred in On Chesil Beach and Suffragette.
National Theatre Live is a groundbreaking project launched in June 2009 that has broadcast more than 40 productions to 5.5 million people worldwide. Each production is performed in front of a live audience in London, recorded with multiple cameras positioned throughout the auditorium, and then screened in theatres across the globe – giving viewers "the best seat in the house."
Tickets are available at HarbisonTheatre.org or by calling the box office at 803.407.5011.