Read All News
Sally Field and Bill Pullman Star in "All My Sons" On Screen at HT@MTC
Mar 03, 2020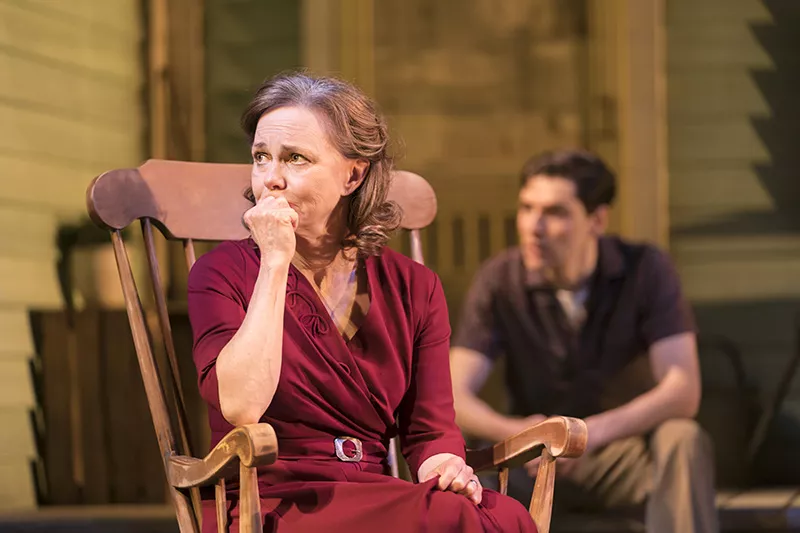 From one of the most famous playwrights in American theatre history, Arthur Miller's All My Sons starring Academy Award-winner Sally Field and Bill Pullman will be screened at Harbison Theatre at Midlands Technical College on Tuesday, March 10, 2020 at 7:30 PM.
Taking place in America during 1947, this story follows Kate and Joe Keller who are a success story. They built a home, raised two sons, and established a thriving business, but nothing lasts forever. Their contented lives, already shadowed by the loss of their oldest son to war, are about to shatter. With the return of a figure from the past, long buried truths are forced to the surface, and the price of their American dream is laid bare.
"The National Theatre Live screenings are so unique. A chance to see these amazing performances from the London stage on the big screen in our theatre... I know our classic theatre fans will join us for this well-known Miller tale," says Kristin Cobb, Executive Director of HT@MTC. "Sally Field and Bill Pullman are too talented to miss, and this cast just rounds out the telling of this story so well, we're excited to see them from the big screen!"
Jeremy Herrin (NT Live: This House, People, Places & Things) directs the cast, which also includes Jenna Coleman (Victoria), and Colin Morgan (Merlin), alongside Bessie Carter, Oliver Johnstone, Kayla Meikle, and Sule Rimi.
Each National Theatre Live (NTL) production is performed in front of a live audience in London, recorded with multiple cameras throughout the auditorium, and then screened in theaters across the globe – giving viewers "the best seat in the house."
Tickets can be purchased online at HarbisonTheatre.org or by calling the box office at 803.407.5011.