Read All News
Reggie Sullivan Returns for the Popular "Carolina Shout" Series at Harbison Theatre at Midlands Technical College
Oct 16, 2019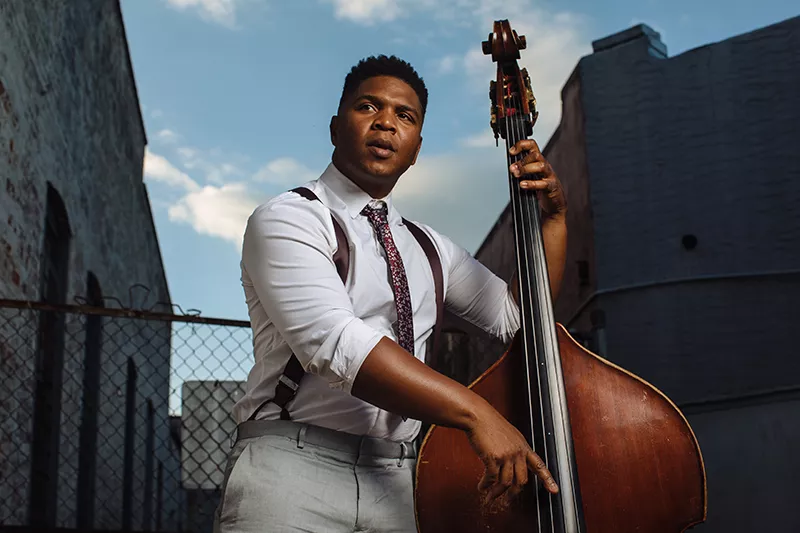 Reggie Sullivan has been a mainstay in the local Columbia blues and jazz scenes for years. Whether it's local festivals, happy hours at popular restaurants, or involvement in the Midlands arts community, Reggie Sullivan is known for his talent in town. A popular series from last year's HT@MTC season will return again this year, and Sullivan is producing it once more. The "Carolina Shout" series kicks off with Sullivan and some other talented, regional musicians on Saturday, October 26, 2019 at 7:30 PM at Harbison Theatre at Midlands Technical College.
In this performance, Sullivan will be joined on stage with a dynamic lineup of professional musicians. They include Sean Higgins Jr., Devin Fuller, Christopher Andrews, and Katera.
"Last year's Carolina Shout shows were some of my favorites of the season, so it truly was a no-brainer to invite Reggie back to host another series this year," says Kristin Cobb, Executive Director of HT@MTC. "The talent he's able to recruit to join him never ceases to amaze me, and the vibe is electric on our stage."
Reggie Sullivan earned his Bachelor of Music degree in Jazz Studies from the University of South Carolina in 2006 and has become one of the most-requested musicians in South Carolina. He has performed and toured with musical legends such as Marian McPartland, Olivia Newton-John, Wycliffe Gordon, Herlin Riley, Yuseef Latif, Ron McCurdy, Howard Hewitt, Randy Crawford, Joe Sample, and the Jazz Crusaders. Sullivan has also appeared in local South Carolina ETV broadcasts and national television series.
"I was honored to be asked back to help coordinate this series again at HT@MTC," says Sullivan. "It was a blast working with the crew at HT@MTC last year, and I'm just thrilled to continue to spread the word of jazz and blues to patrons who might not make it to my performances around town."
The "Carolina Shout" Series will continue throughout the season on January 18, 2020 with the group Ranky Tanky, and on April 25, 2020 with guitarist Terence Young.
Tickets are available at HarbisonTheatre.org or by calling the box office at 803.407.5011.