Read All News
Real Life Changer: MTC grad receives three job offers after internship
Oct 09, 2018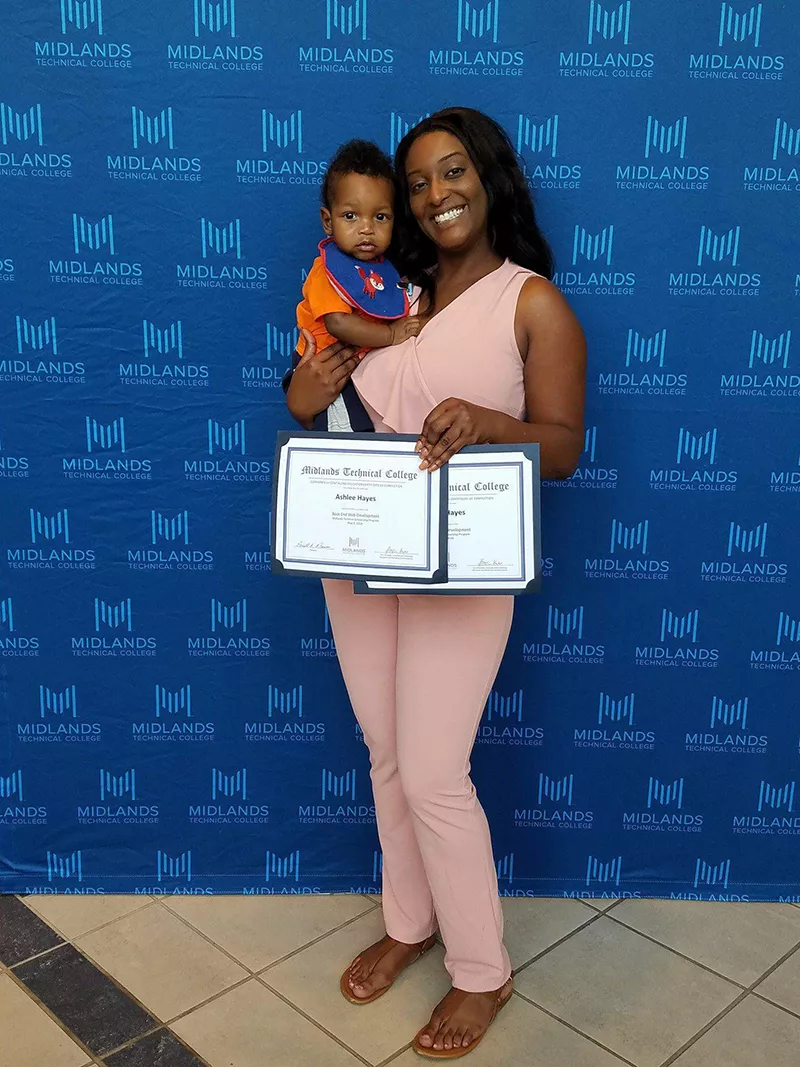 MTC is the reason Ashlee Hayes has a job she loves as a software developer and a paycheck that is a substantially larger than what she used to make. She is a recent graduate of the TechHire program, which is working to build a pipeline of information technology talent in the Midlands, and Ashlee says it changed her life.
"I thank God every day that I decided to come to the TechHire program and do something differently. My Midlands Tech experience has honestly been a life changer. I was working in a call center before, doing all type of customer service positions, and honestly, it was just a paycheck. I wasn't happy going to work. I did it because I had to."
Through Midlands TechHire, MTC is offering scholarships, training, and job opportunities for the high-growth IT field. Tuition, books, supplies, and certification exams are covered at 100 percent for students who are awarded scholarships.
"By the time I finished my internship, I had three job offers."
She is currently working full time as an entry-level software developer and has a profitable future ahead of her.
"I can make at least 15-to 20-thousand dollars more than I'm making now. That's huge, something a lot of people in their lifetime never get to make."
"The TechHire program offers small class sizes, individual attention, and affordability. They also have skilled professors who either work in their field now, or worked in their field for years, so they know what they are talking about."
A single mom, Ashlee says her son, Cameron, was the one who inspired her to step outside of the status quo and follow her dreams.
"I want to be somebody that he's going to be proud to see. How can I talk about chasing dreams and the importance of education and getting skills if I'm not doing anything to set that example?"
"I was so happy to have him at my graduation. I walked down front to pick up my certificate, and my dad was holding him. I saw my son start smiling, and I was like 'Yeah, Look at your mom! Here we are!'"