Read All News
Real Business: MTC Student Launches Three Companies
Mar 12, 2019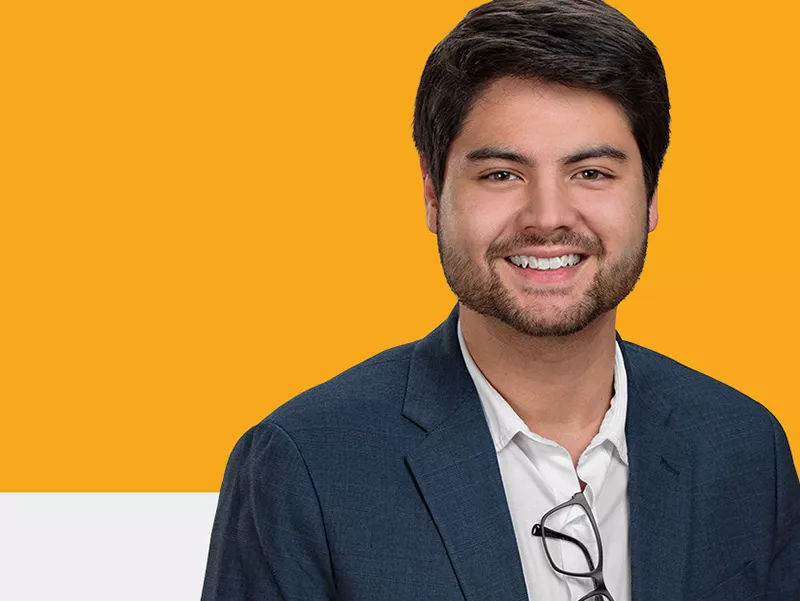 Ken Yamashiro spent a semester studying aerospace engineering in Alabama before he had a realization that, instead, he wanted to learn how to connect with people.
"I knew in the back of my head that I wanted to talk to people, make connections, networking type thing. Instead of, you know, bury the head in the book for a few years for engineering," said Ken.
Ken soon left Alabama, moved back home to the Midlands, and immediately enrolled in classes at MTC. He began taking all of his core prerequisite classes, started working, and moved out on his own.
"I'm in school at MTC, I'm starting to work in restaurants and also settling down with a girlfriend. Then at 19, I had my daughter, so she kickstarted my motivation," he said. "She was the one who pretty much gave me purpose to wake up and make sure that I had something to provide."
After the birth of his daughter, Ken found himself in a pattern of home, to school, to work, and then repeat. While difficult, MTC helped him adapt and make it possible.
"Working in a restaurant and going to school, those two things were hard. One of the things that MTC helped me out with was giving me the schedule that allowed me to work and do school at the same time," explained Ken.
Ken soon started his first business, a marketing agency called Mountain Castle Media, using several of the classes that he had already taken at MTC.
"I was really interested and wanted to do more in online and digital marketing because I saw that's where we were headed," said Ken. "Some of the curricula in Marketing 101 actually focuses on online marketing. If it's already being incorporated into college courses, I know it's important."
Ken's regular customers from his restaurant job became his new clients. As his clients' digital marketing needs grew, Ken was able to leave the restaurant to run his first business and also form a second one.
"I started doing this full-time. I was still going to classes, and I was taking care of my daughter too," he said. "Time management was key, and I fit in another company that I created off of this one actually, it's drone footage."
Ken began Phantom Footage, a licensed and insured drone services company. After the launch of his second business, Ken decided to take a semester off from school to not only focus on his growing companies, but also take care of his growing daughter.
"I took a semester off while my girlfriend, Joy, continued her courses at MTC," said Ken. "While having our daughter, she was in the medical assisting program. She is now a Certified Medical Assistant and is currently in the nursing program here. MTC helped not just me, but my family as a whole."
During this break from school, Ken found another new venture, solar industry sales. It's a third business that he's tackled with the skills he's developed through a combination of hands-on experience and classes at MTC.
"Joy is in the nursing program, our daughter is three, during the day I'm running three companies, and it looks like next semester I'll be hopping back into MTC to finish out four or five classes," he explained. "Once I'm done with that, then I will officially have my Associate Degree in Marketing."
For Ken Yamashiro, the moral of his story isn't that he's accomplished so much in so little time. It's that if someone capitalizes on the opportunities at MTC and focuses on making something happen, then that person has the chance to build something special.
"I'm not even finished yet. I'm still on the way to finishing my degree, but along the way of getting a degree, MTC gives you that flexibility. MTC gives you that opportunity to work on something on the side. MTC gave me the time and the resources to make my own companies possible."
Midlands Technical College is fully equipped to help entrepreneurs of all stages and ages navigate their path to success through the college's Center for Entrepreneurial Success (CES). Learn what resources the CES has to offer.