Read All News
"Prisma Health invests $5 million and partners with five S.C. colleges to help counter critical nursing shortage"
Oct 03, 2022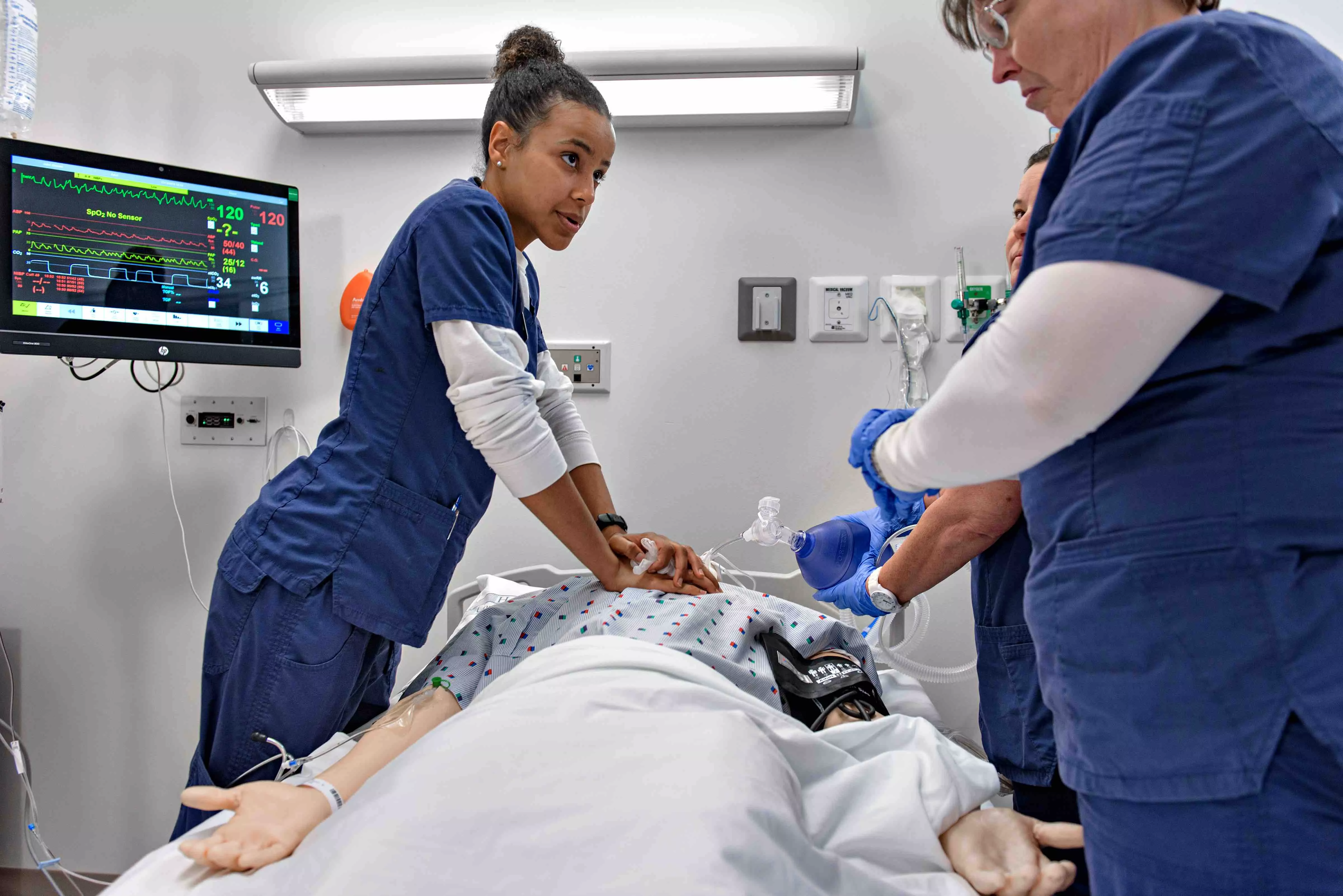 "Nursing is a very difficult profession, so clinical experience and mentorships are critical for building a strong foundation that is necessary for professionals to thrive for their entire careers. We are grateful for Prisma Health's support of our students and faculty as we work through this growing deficit of nurses," said MTC's Nursing Department Chair Yvette Price.
---
From Prisma Health
Pilot program initially provides up to 120 nursing school scholarships, will expand to additional schools
GREENVILLE, SC – To help combat the state's critical nursing shortage, Prisma Health will invest $5 million in a pilot nursing recruitment program at five S.C. universities or colleges – Clemson University, the University of South Carolina, the University of South Carolina Upstate, Greenville Technical College and Midlands Technical College.
The innovative Prisma Health Nursing Scholars program includes scholarships and increased access to clinical experiences and mentorship for students in their junior and senior years. The program also will fund:
additional advisor positions
adding educational and student-success resources within those schools
creating a collaborative approach that partners employers and educators  
expanding the hiring pipeline from the state's nursing schools to Prisma Health hospitals. 
The program builds on the strength of Prisma Health's nationally recognized MedEx Academy, which helps high school and college students explore and pursue healthcare careers through nursing degrees.
As many as 210 nursing students statewide could benefit from the pilot program.
Meanwhile, each of the academic institutions also committed financial and staffing resources to support this pilot initiative and will collaborate with Prisma Health on joint fundraising opportunities to help support the nursing scholars program.  
Additional highly qualified nurses are a critical need for South Carolina, which ranks among the top four states in the country for the highest shortage of nurses per capita. According to RegisteredNursing.org, the state is projected to have a deficit of 10,000 nurses by 2030. An instructor shortage, an aging nursing population and pandemic burnout have all impacted the national and local workforce, according to the American Association of Colleges of Nursing. 
"Prisma Health is committed to creating a strong, durable and successful pipeline of healthcare workers for South Carolina. Our collaborative efforts to create the nursing scholars program combines academics, research, innovation and healthcare practice to address the changing needs and experiences necessary to create the healthcare workforce of the future. Through this investment, we are creating pathways for student to obtain vibrant careers at Prisma Health with a future for growth and advancement," said Mark O'Halla, president and CEO of Prisma Health.
Added Brenda Thames, EdD, Prisma Health's vice president and chief academic executive officer, "We want to provide extraordinarily rich experiences and mentorship for nursing students – in essence to roll out a welcoming red carpet for them in addition to providing financial assistance." 

Prisma Health, which is the state's largest healthcare organization, employs more than 7,300 nurses.
Most of the nursing programs will launch the initiative in January. The University of South Carolina Upstate launched its program in September with 24 students.
"Prisma Health has much to offer our young people in supporting their entry into healthcare. We have the opportunity to give them experiences and confidence that set us apart from other systems across the state," said Jean Meyer, Prisma Health Senior Vice President Acute Care Operations and Chief Nursing Executive. "We see this as a way to partner with our state's incredible educational institutions to help counter the nursing shortage while also providing strong learning opportunities for students – and, even more important, provide our patients with extraordinary nursing care for years to come."
About Prisma Health
Prisma Health is a private nonprofit health company and the largest healthcare organization in South Carolina. The company has 29,500 team members, 18 acute and specialty hospitals, 2,947 beds, 300 outpatient sites, and more than 5,100 employed and independent clinicians across its clinically integrated inVio Health Network. Along with this innovative network, Prisma Health serves almost 1.5 million unique patients annually in its 21-county market area that covers 50% of South Carolina. Prisma Health's goal is to improve the health of all South Carolinians by enhancing clinical quality, the patient experience and access to affordable care, as well as conducting clinical research and training the next generation of medical professionals. Learn more at PrismaHealth.org.