Read All News
Outdoor Show with Food, Drinks, and Fun Comes to Harbison Theatre at MTC
Apr 28, 2022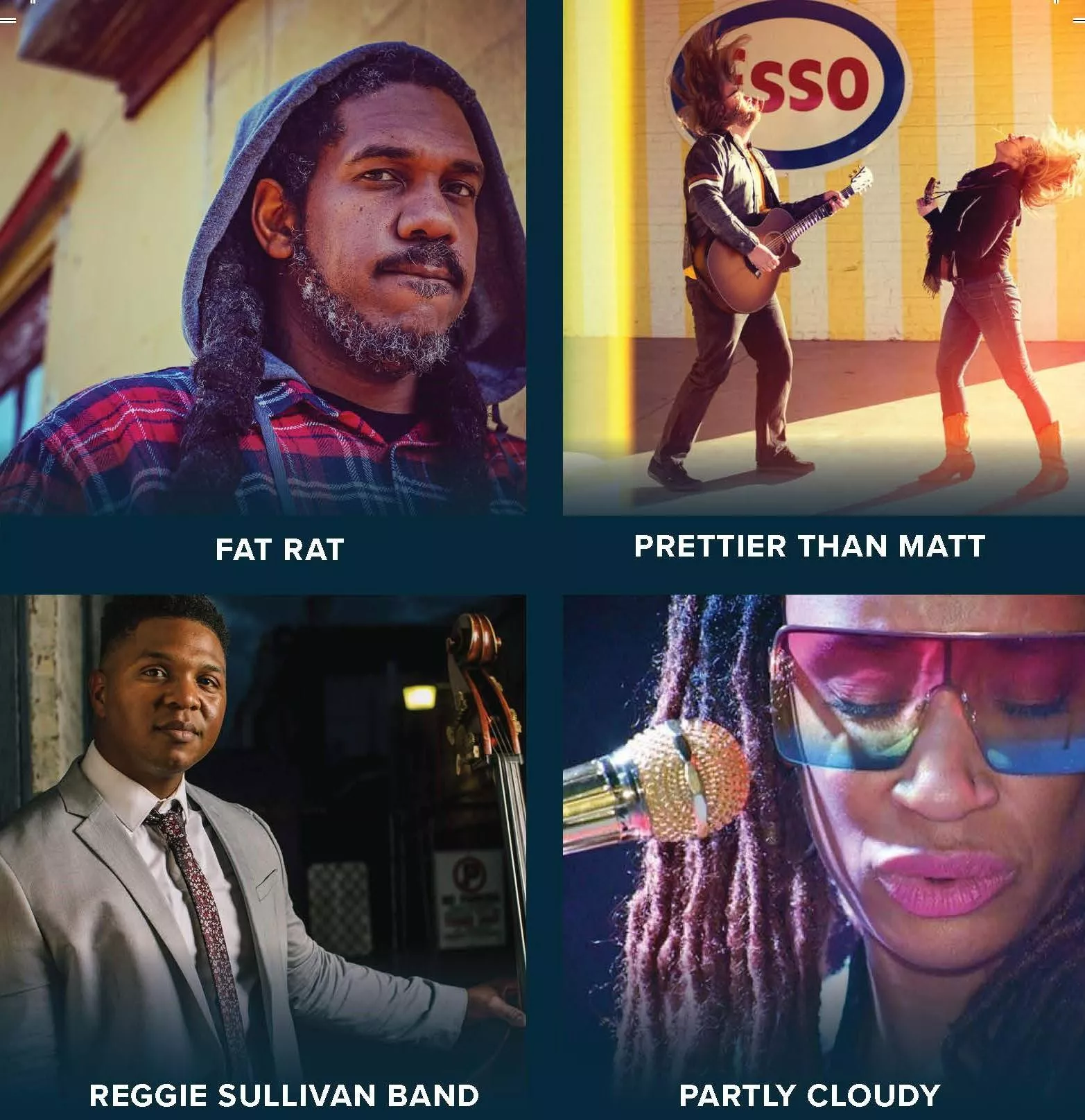 Carolina Shout Festival
Fat Rat | Prettier Than Matt| Partly Cloudy | Reggie Sullivan Band
MAY 7, 2022 • 3:00 PM
Price: $15 - all day pass (Free: kids 10 & under) | Ticket are available.
For more information, please call the HT@MTC box office at 803.407.5011
Harbison Theatre at Midlands Technical College is proud to announce the inaugural Carolina Shout Festival. The show on May 7 at 3:00pm will be produced by Reggie Sullivan.
The show features area artists FatRat Da Czar, who many recognize as South Carolina's godfather of hip-hop; Prettier Than Matt's upbeat originals and artfully done covers; Partly Cloudy; and Columbia blues and jazz mainstay The Reggie Sullivan Band.
"You cannot miss these guys! Partly Cloudy is as original as it gets with super high energy and super talent. They cover a wide variety of genres and keep the party going all night," said Reggie Sullivan, Carolina Shout producer.
Food will be provided by the Hippie Chicks Food Truck and drinks via cash bar. Guests will be invited to show their artistic side with sidewalk chalk, and cornhole boards will be available for competition.
"We all know how nice Springtime is in Columbia, so we are inviting music lovers of all ages to bring lawn chairs and blankets so they can relax and enjoy live performances on our outdoor stage," said Kristin Cobb, HT@MTC's Executive Director. "It's exciting to have this much musical talent with us all in one day."
To see all upcoming events, check out the Harbison Theatre website.