Read All News
National Marketing Council Honors Midlands Technical College
Jun 17, 2022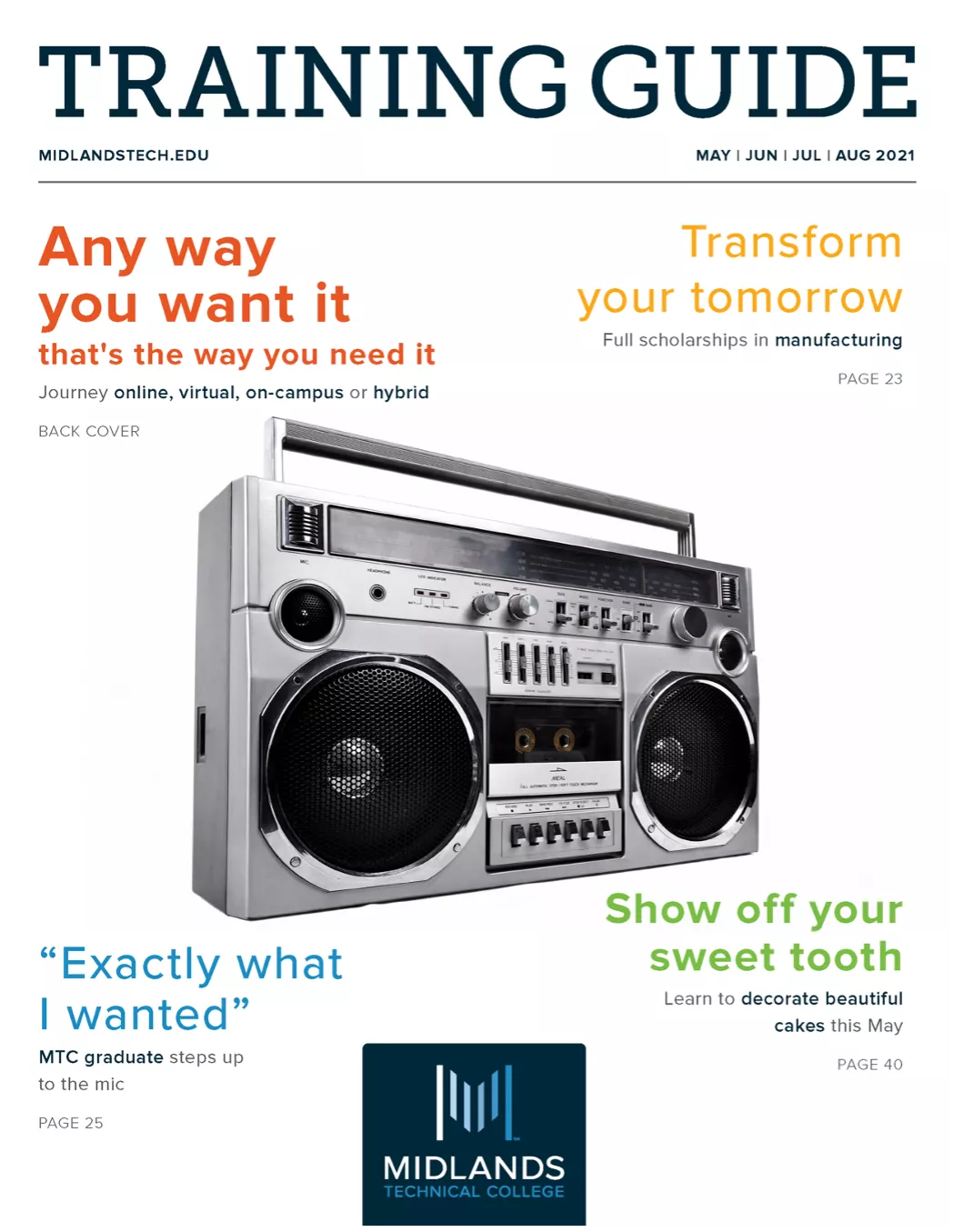 The National Council for Marketing & Public Relations (NCMPR) has recognized Midlands Technical College with its highest level award. The Gold Paragon Award was announced at the council's national conference in Denver this spring.
MTC was the only South Carolina technical college to take home a top-level Gold Award. NCMPR recognized the college for the summer 2021 Training Guide produced by the Marketing Communications department.
"We are honored to recognize the outstanding work of community colleges across the country," said Debra McGaughey, NCMPR's 2021-22 president. "The creativity and hard work displayed in these winning entries is a testament to the talent and dedication of our members."
NCMPR's Paragon Awards recognize outstanding achievement in design and communication at community and technical colleges.
 
The latest Paragon Awards drew 1,719 entries from 232 colleges across the country. Those were judged by nearly 70 professionals from the marketing and public relations industry. NCMPR serves more than 1,500 members from more than 470 community and technical colleges across the United States and Canada.