Read All News
MTC Responds to the First Responder Shortage
Jul 12, 2022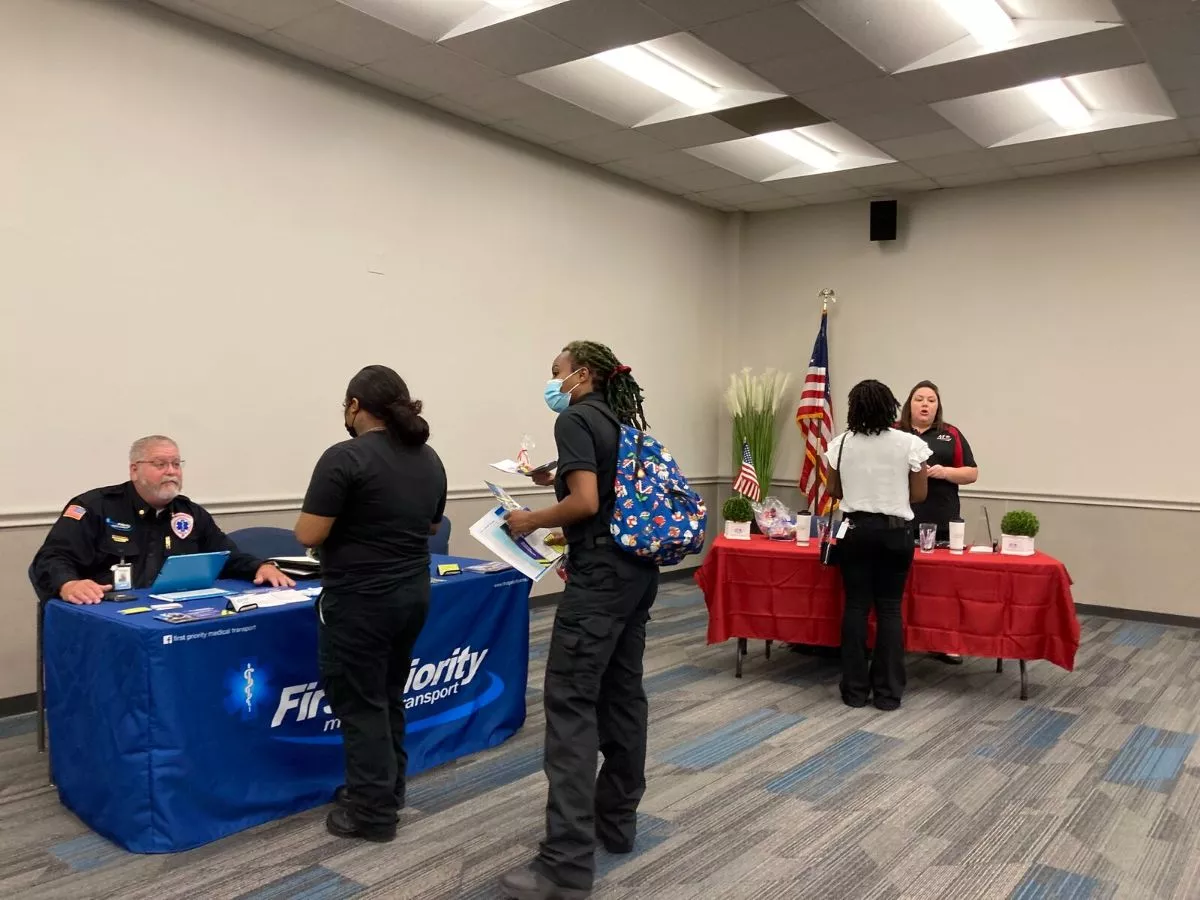 For almost five decades, Midlands Technical College has been the premier place in central South Carolina for people to learn skills that allow them to succeed in the health care industry. The tradition is stronger than ever today.
Each semester, MTC graduates secure family-sustaining jobs and careers after completing programs like sterile processing, surgical tech, respiratory therapy, medical lab tech, and medical assisting. One of the most in-demand programs right now is emergency medical technician. That is evident from recent reporting from area media outlets.
EMS job fair at Midlands Tech in midst of first responder shortage
This past month, WACH FOX 57 reported on an EMS job fair on the MTC Airport Campus. The new President of the South Carolina EMS Association, Gerald Blanchard, said there is a critical shortage and dozens of companies in the state are all trying to hire from a small pool of candidates.
MTC student Enevayan Dillard is excited about pursuing her emergency medical technician certification.
"It's an exciting career, a rewarding career to be the first one on the call to respond when someone is in danger and in trouble that needs help, and that's why we're here. That's the part of me that speaks," said Dillard.
West Columbia ambulance company offering paid EMT training
Recently, WLTX News 19 reported on how local emergency medical services providers are paying students to attend college. Medshore Ambulance is one of the service providers that work with MTC to train emergency medical technicians.
Medshore's Operations Manager David Hearl spoke about why the company is offering incentives to lure individuals into its workforce.
"People are not coming into our field like they used to. Overall, there is a shortage everywhere in the United States, so the more people that become EMTs, the more it'll help with the shortage," Hearl told News 19.
EMS Career Resources
The state EMS Association and State Health Department both provide resources for people who would like to connect with potential employers. Please share with job seekers and anyone else who might benefit from the information.