Read All News
MTC Partners with Columbia Fire Department for Training Opportunity
Apr 21, 2021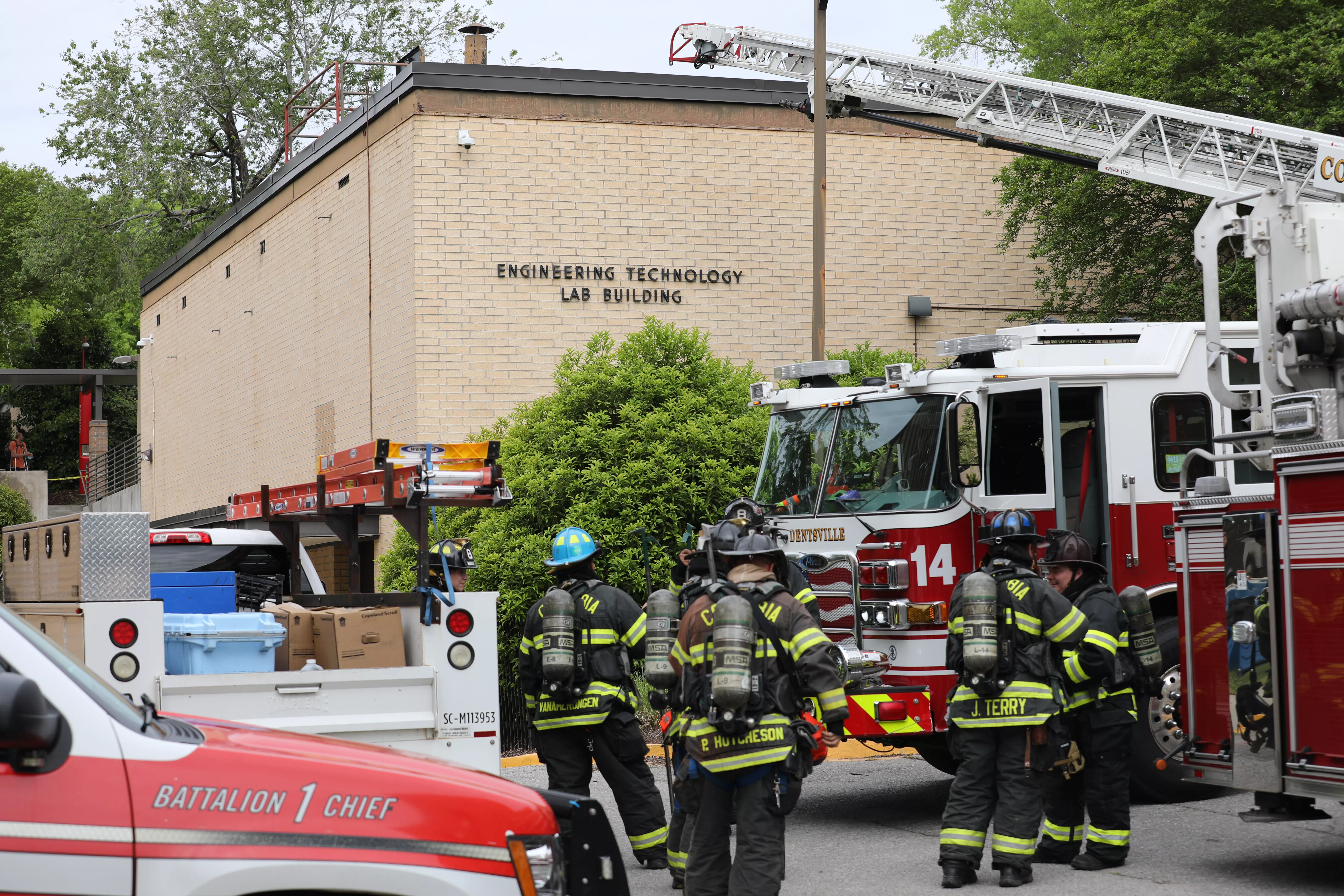 Columbia-Richland Fire Department firefighters spent the week of April 12, 2021 training on top of and inside the old engineering building on Midlands Technical College's Beltline campus. It is set to be demolished to make room for new construction of a Center for QuickJobs and Workforce Development. When complete, it will house courses focused on science, math, computer technology, and business.
Firefighters were able to simulate search-and-rescue training, smoky environments, sawing ventilation holes into the roof of the building, and actually stretching out the hoses and flowing water just like they would in a real-life commercial building fire. 
"We are incredibly grateful to have the support of our community partners at Midlands Tech in providing us use of this building for training," said Columbia-Richland Fire Chief Aubrey D. Jenkins. "Sessions like this one using sites in our community allows our firefighters to sharpen their skills and become that much better at their live-saving work. Every minute they can train inside a new building is highly valuable."
Fire Department leaders were also excited to learn about a possible opportunity to complete more training in an even larger classroom and lab building that will also be torn down during this multi-year construction project. 
Local News Coverage
'Invaluable': Columbia firefighters train on to-be-demolished Midlands Tech building
Read the story from The State.
Columbia Fire Department real life training
Watch the report from WLTX News 19.
---