Read All News
MTC Hosts Law Enforcement Agencies for Active Shooter Training
Dec 12, 2022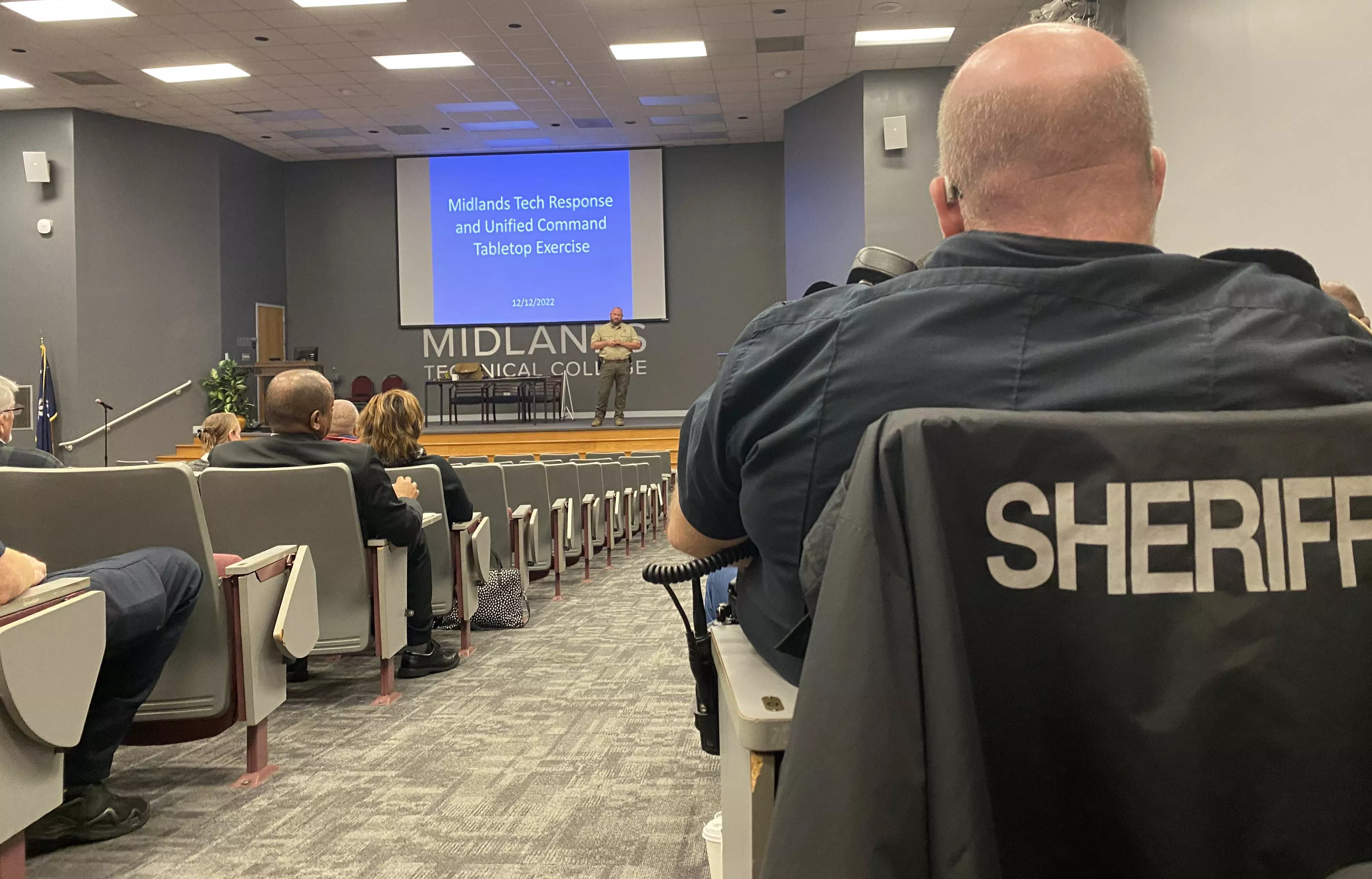 At Midlands Technical College on Monday, December 12, law enforcement agencies, school districts, first responders, health care providers, and others participated in a table-top exercise to learn and determine the best collective inter-agency response to an active shooter situation on an MTC Campus.
 
MTC Police Chief, Tim Martin, led the large-scale table-top exercise in the auditorium of the Academic Center on the Airport Campus. Chief Martin coordinated the scenario with many of the agencies that would respond in case of an active-shooter situation in Lexington County.
Following the training exercise, Martin answered questions from journalists.
A similar exercise is planned for the MTC Beltline Campus early next year for agencies and emergency professionals who operate in Richland County.
---