Read All News
MTC Honor Society Wins Big at Regional Awards
Apr 06, 2023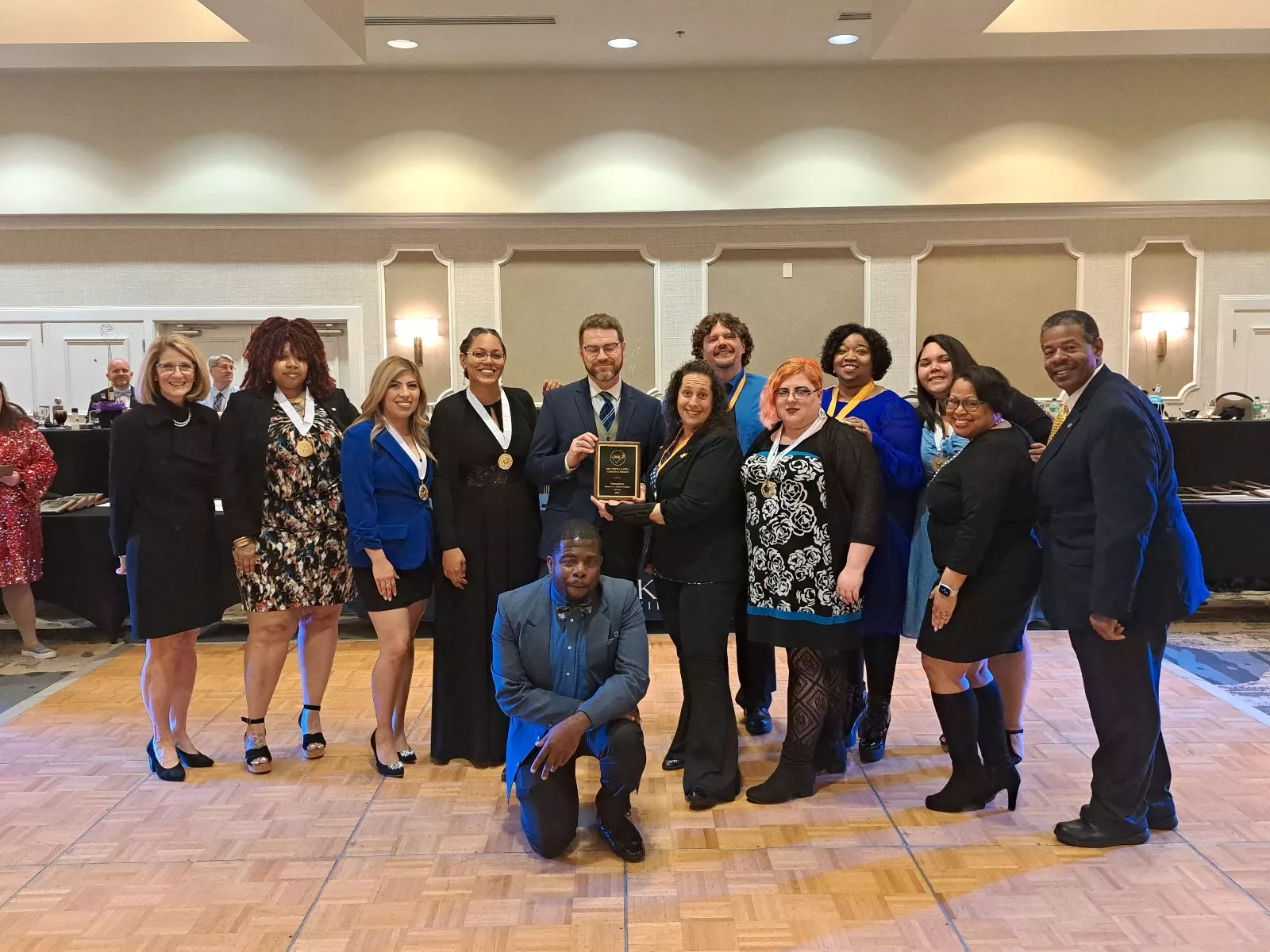 Students in Midlands Technical College's Phi Theta Kappa (PTK) Honor Society took home more than a dozen awards at the 2023 Carolinas Regional Convention.
Awards earned for MTC's Alpha Eta Kappa Chapter of PTK included Superior Participation in the Carolinas Region Honors in Action Project, Superior Participation in the Carolinas Region College Project, Distinguished Honors in Action Project, Distinguished Chapter Honorable Mention, Carolinas Region Honors in Action Poster Board Award, and Carolinas Region College Project Poster Board Award. Nine individual student awards were also earned.
"I'm so incredibly proud of our students and thankful for all the opportunities PTK has afforded them," said MTC Chapter Advisor Sylvia Hayes. "Through PTK, they are serving, leading, and building strong academic and professional foundations they will carry for the rest of their lives."
"These dedicated, talented students are a hallmark of MTC," said MTC President Rhames. "It was wonderful to be there with them at the convention as they accepted their hard-earned awards."
PTK's 2023 Carolinas Regional Convention was hosted by MTC's chapter of Phi Theta Kappa on March 17-19 in Columbia, SC.
Phi Theta Kappa is the only internationally recognized honor society for two-year college students. Associate degree students who have completed 12 credit hours and have an overall GPA of 3.5 or higher are invited to join.
To learn more about PTK and other MTC student organizations, visit MIDLANDSTECH.EDU/StudentLife.