Read All News
Midlands Technical College's Longest-Serving Commission Retires
Aug 07, 2023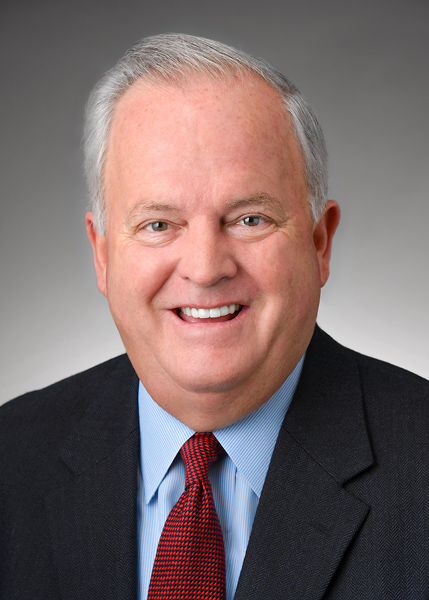 ---
Robert C. Lentz, Midlands Technical College's longest-serving commissioner, retired from the board after 28 years of service, spanning from July 1995 to July 2023.
During his tenure, Lentz helped launch three of MTC's campuses (Northeast, Batesburg-Leesville, and Fairfield), the Enterprise Campus Authority, and Harbison Theatre at Midlands Technical College.
"Midlands Technical College is fortunate to an ally like Robert Lentz," said MTC President Dr. Ronald L. Rhames. "He saw the college through many key expansions and vision shifts, including enhancing career pathways that align with the core industries in the Midlands through MTC's Schools of Study."
"One of Robert Lentz' most enduring contributions will be his strong commitment to fiscal sustainability," said Ronald H. Burkett, MTC commissioner of more than 20 years. "For each of the last 27 years, MTC received the prestigious Certificate of Achievement for Excellence in Financial Reporting from the Government Finance Officers Association (GFOA). This is a significant accomplishment that would not be possible without college leadership dedicated to responsible fiscal practices."
Other noteworthy accomplishments during Lentz's service to MTC included establishing the Fairfield Promise Program, expanding dual enrollment, launching a youth apprenticeship program, and creating many partnerships and transfer agreements with local and regional four-year colleges and universities.
Current MTC Commission Chair Sandra Jackson said, "Robert has devoted his life to his community, and truly lives by the motto he learned through the Jaycees that says, 'Service to Humanity is the Best Work of Life.' We are extremely thankful for his leadership that we know will have lasting positive impacts on the college and the Midlands."
Lentz has served as MTC Commission chair, vice chair, and treasurer. He is a past chair of the MTC Foundation, on which he served for 10 years. He has also served as chair of many local community boards and organizations.
The Midlands Technical College Commission is a 12-member board with an elected chair, vice chair, treasurer, and secretary who serve two-year terms. Commissioners are citizens of Richland, Lexington, and Fairfield counties who are appointed by the Governor after being recommended by their legislative delegations.