Read All News
Midlands Technical College Names Top Employees for 2019
Aug 30, 2019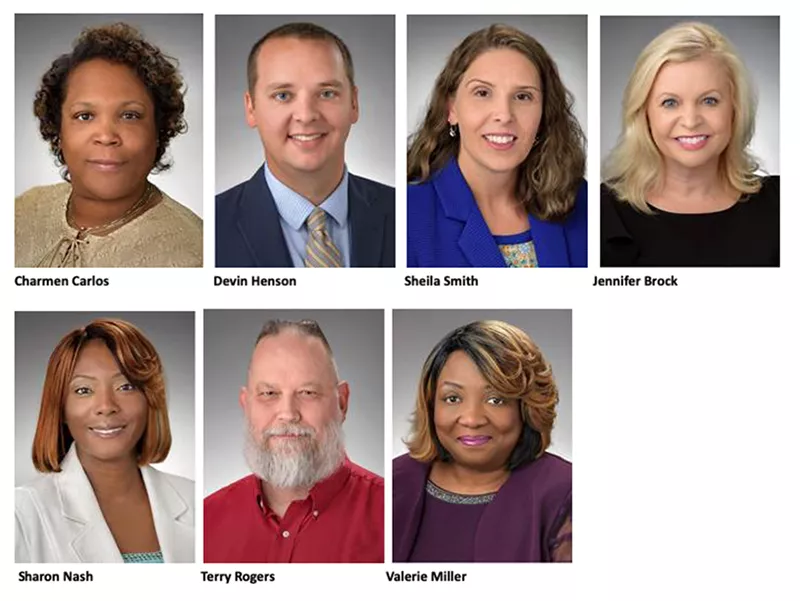 Midlands Technical College (MTC) kicked off its Fall Semester by honoring its Employees of the Year for 2019. MTC President Dr. Ronald L. Rhames, alongside Margaret Holmes, Chair of the MTC Commission, and Nancy McKinney, CEO of the MTC Foundation, presented the awards.
"It's always an honor to recognize our best," said Rhames. "Our top-notch faculty, staff, advisors, and all those who provide excellent service are at the center of MTC's commitment to academic excellence and student success."
Committees comprised of college faculty, staff, and administration select MTC's Employees of the Year.
The MTC 2019 Employees of the Year are:
Charmen Carlos, Information Resource and Help Desk Coordinator, is the Service Excellence Leader of the Year.
Devin Henson, Associate Vice Provost for Arts and Sciences, was named Administrator of the Year.
Sheila Smith, Associate Vice President for Business Affairs, was also selected for the Administrator of the year Award.
Jennifer Brock, Associate Director of Counseling and Career Services, is the Supervisor of the Year.
Sharon Nash, Administrative Coordinator for Business Affairs, was selected as Staff of the Year.
Terry Rogers, Heating Ventilation and Air Conditioning Instructor, was named Faculty of the Year.
Valerie Miller, Student Advisor, is the 2019 Advisor of the Year.