Read All News
Midlands Technical College Hosts 2023 S.C. High School Welding Skills Competition
Mar 07, 2023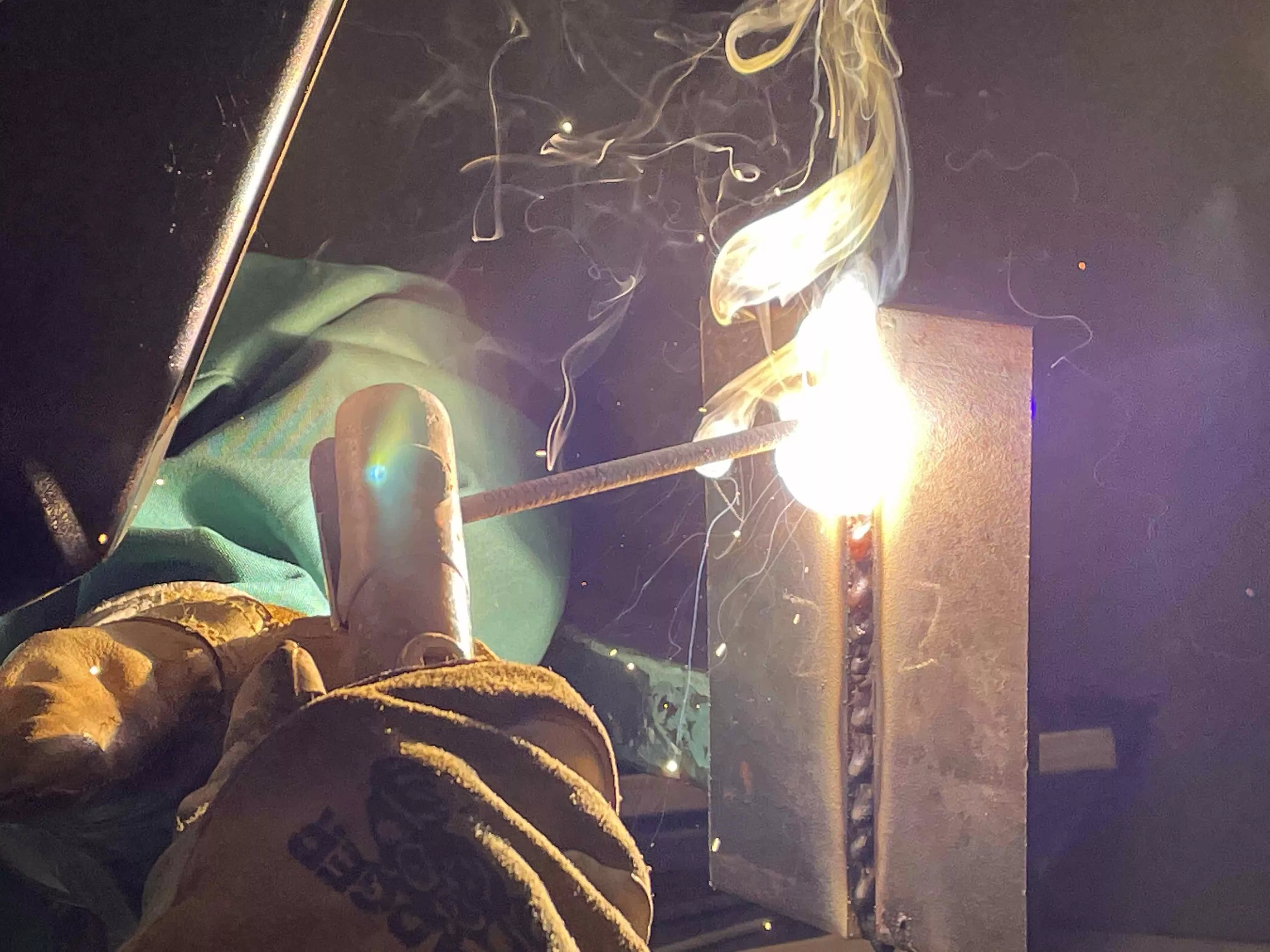 Midlands Technical College hosted the 2023 South Carolina High School Welding Skills Competition on Friday, February 24.
Held at the Airport Campus in the Welding Technologies Center, the competition featured 58 high school students from 15 high schools across the Palmetto State. Welding industry experts from around the Midlands judged student work in two categories: Fillets and Groove. The skills-based event tests young people against their peers to help prepare them for the competitive nature of the skilled-trades job market.
"The average age of the welder right now is 50-years-old and so with all of those individuals retiring, there's a huge demand for the newer individuals to get into this really lucrative career," Welding Program Director Caleb Fulwood told News 19 WLTX. "Competitions like this really help introduce the high school students to our industry and then we are that steppingstone for them into the industry, into that direction that they want to go."
Coverage from News 19 WLTX
Sparks fly at high school welding championship; The annual Midlands Tech welding competition kicked off Friday putting college students to the test.
Coverage from WACH Fox 57
MTC holds welding competition as the state struggles to fill shortages
2023 SC High School Wilding Skills Competition Results
Category 1 Fillets
| Place | Points Scored | Competitor Number | Competitor School |
| --- | --- | --- | --- |
| 1 | 95 | 14 | Wagener-Salley High School |
| 2 | 94 | 21 | Woolard Career Center |
| 3 | 92 | 23 | Center for Advanced Technical Studies |
| 4 | 91 | 22 | Woolard Career Center |
| 5 | 87 | 1 | Fairfield Career & Technology Center |
| 6 | 85 | 6 | Lexington Technology Center |
| 7 | 83 | 13 | Wagener-Salley High School |
| 8 | 80 | 11 | J. Harley Bonds Career Center |
| 9 | 77 | 3 | Sumter Career & Technology Center |
| 10 | 74 | 4 | Sumter Career & Technology Center |
| 11 | 74 | 2 | Fairfield Career & Technology Center |
| 12 | 73 | 26 | Swansea High School |
| 13 | 72 | 5 | Lexington Technology Center |
| 14 | 72 | 16 | Barnwell County Career Center |
| 15 | 69 | 25 | Swansea High School |
| 16 | 65 | 12 | J. Harley Bonds Career Center |
| 17 | 65 | 19 | Golden Strip Career Center |
| 18 | 64 | 10 | May River High School |
| 19 | 63 | 20 | Golden Strip Career Center |
| 20 | 60 | 18 | Barnwell County Career Center |
| 21 | 57 | 7 | Andrews High School |
| 22 | 57 | 9 | May River High School |
| 23 | 53 | 30 | Lexington 2 Innovation Center |
| 24 | 52 | 24 | Center for Advanced Technical Studies |
| 25 | 52 | 8 | Andrews High School |
| 26 | 49 | 27 | Daniel Morgan Technology Center |
| 27 | 48 | 28 | Daniel Morgan Technology Center |
| 28 | 43 | 29 | Lexington 2 Innovation Center |
Category 2: Groove
| Place | Points Scored | Competitor Number | Competitor School |
| --- | --- | --- | --- |
| 1 | 98 | 38 | Lexington Technology Center |
| 2 | 97 | 46 | Wagener-Salley High School |
| 3 | 95 | 45 | Wagener-Salley High School |
| 4 | 94 | 36 | Sumter Career & Technology Center |
| 5 | 93 | 47 | Barnwell County Career Center |
| 6 | 92 | 57 | Swansea High School |
| 7 | 91 | 58 | Swansea High School |
| 8 | 89 | 37 | Lexington Technology Center |
| 9 | 89 | 35 | Sumter Career & Technology Center |
| 10 | 87 | 53 | Woolard Career Center |
| 11 | 86 | 49 | Barnwell County Career Center |
| 12 | 86 | 56 | Center for Advanced Technical Studies |
| 13 | 84 | 33 | Fairfield Career & Technology Center |
| 14 | 84 | 54 | Woolard Career Center |
| 15 | 79 | 44 | J. Harley Bonds Career Center |
| 16 | 77 | 43 | J. Harley Bonds Career Center |
| 17 | 77 | 41 | May River High School |
| 18 | 75 | 55 | Center for Advanced Technical Studies |
| 19 | 72 | 52 | Golden Strip Career Center |
| 20 | 68 | 34 | Fairfield Career & Technology Center |
| 21 | 65 | 60 | Daniel Morgan Technology Center |
| 22 | 65 | 51 | Golden Strip Career Center |
| 23 | 56 | 59 | Daniel Morgan Technology Center |
| 24 | 50 | 40 | Andrews High School |
| 25 | 45 | 39 | Andrews High School |