Read All News
Midlands Technical College Graduates 500+ Students
May 04, 2022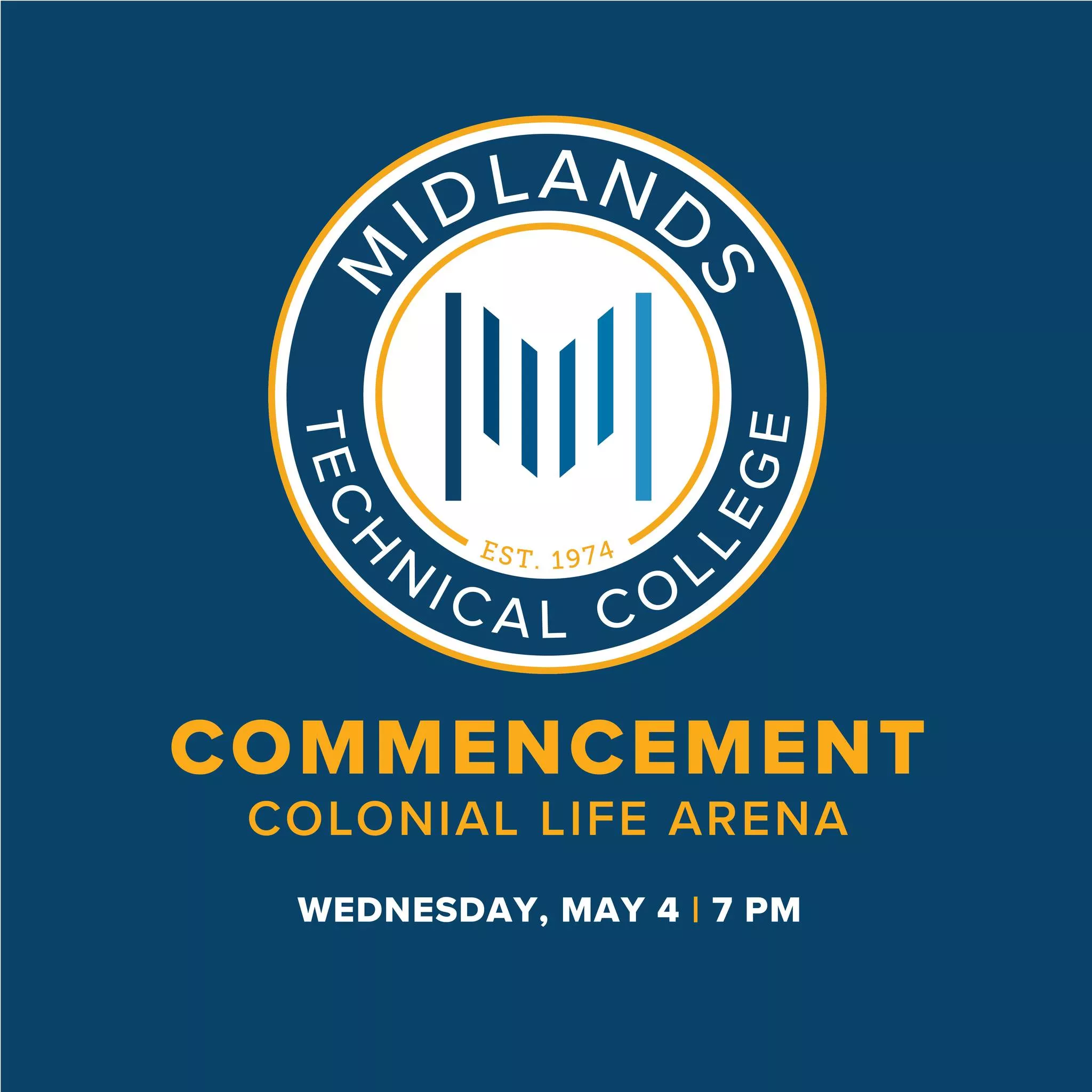 Midlands Technical College (MTC) graduated 550 students from nearly 100 academic programs during its annual commencement on May 4 at the Colonial Life Arena. In total for the school year, the college awarded 1105 associate degrees, 75 diplomas, and 595 certificates.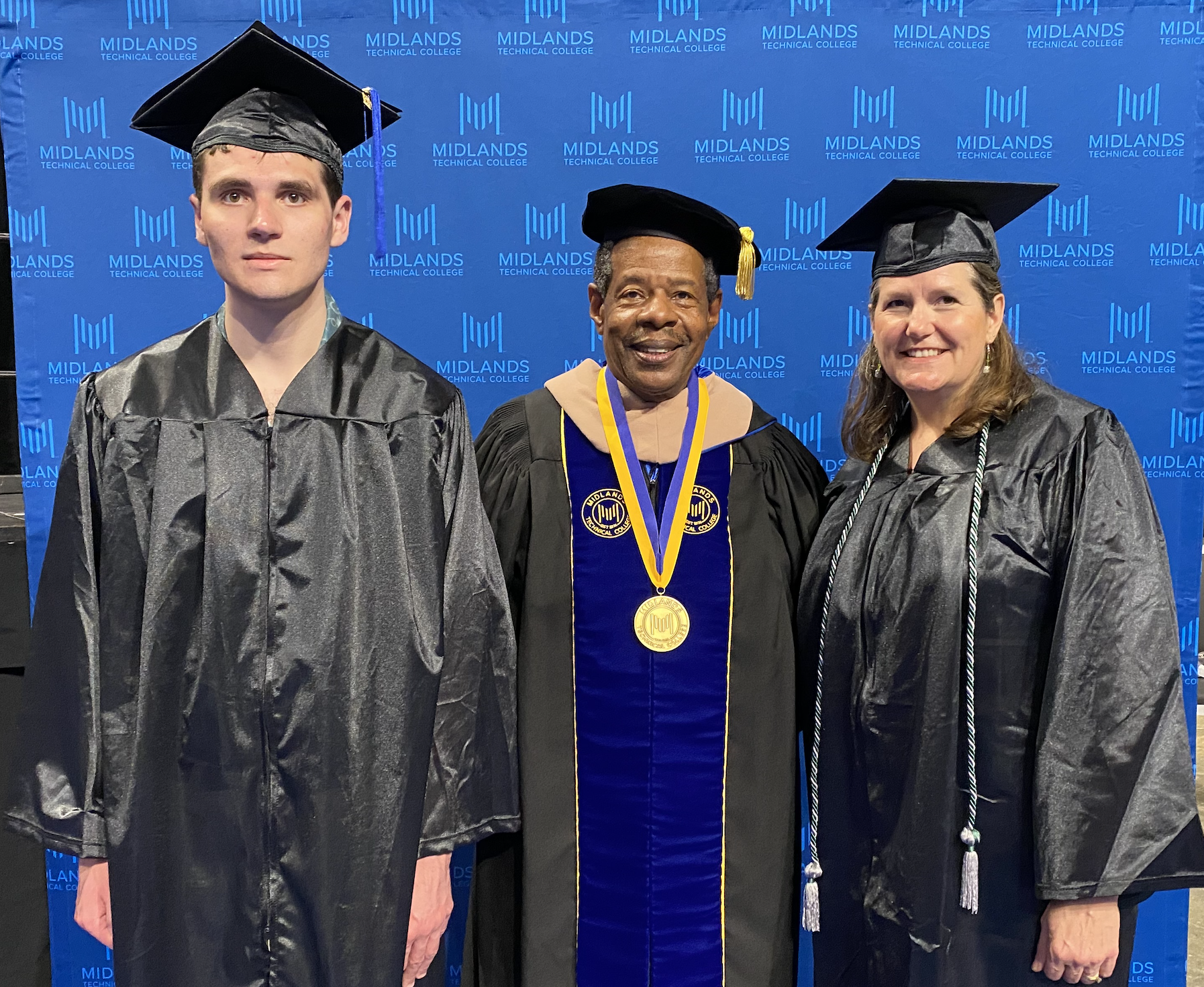 During the ceremony, a mother and son both graduated with Associate in Arts degrees from the School of Interdisciplinary Studies. Stephanie Bridgers is 53 and her son, Samuel, is 23. (See WLTX News 19 report below.)
124 high school students were graduated with an associate degree or professional certificate through dual enrollment. (Learn about DE@MTC.)
The college also awarded two honorary associate degrees in humane letters. The first degree was presented posthumously to Ms. Janice Maie Park Rivers. The second degree went to Mr. Joe Johnson, who was this year's graduation speaker.
"We are proud to honor the community service, philanthropy, and achievements of Ms. Rivers and Mr. Johnson," said Midlands Technical College President Dr. Ronald L. Rhames. "Their tireless advocacy and generous support have and will continue to benefit our college, students, and community."
Jan Rivers was a dedicated supporter of MTC who believed deeply in the college's endeavor to ensure all students are well-prepared for fulfilling careers and higher education opportunities. She was a generous longtime donor to the MTC Foundation and will be greatly missed by the entire college family.
Joe Johnson graduated from MTC with an Associate of Arts in Industrial Management Technology and the University of South Carolina with a Bachelor of Arts in Interdisciplinary Studies. A 30-year veteran of BlueCross BlueShield of South Carolina and Palmetto GBA, he held various leadership positions and served as the President of Palmetto GBA for the past nine years. He is the past chair of the Midlands Technical College Foundation Board and continues to serve as a board member.
Also, Mav, Midlands Technical College's new mascot, joined attendees and guests before and during the ceremony. In the spring of 2021, students, faculty, staff, and friends of the college cast votes for a new official mascot. Mavericks was the top choice among each group, earning more votes than Rhinos, Navigators, and Owls.
---
Same degree, same last name: A mother-son duo graduates from Midlands Tech together
Sam and Stephanie Bridgers have both graduated with Associate of Arts degrees from Midlands Technical College.
WLTX News 19
Author: Peyton Lewis
Published: May 5, 2022