Read All News
Midlands Technical College General Counsel Recognized by S.C. Supreme Court
Jun 23, 2020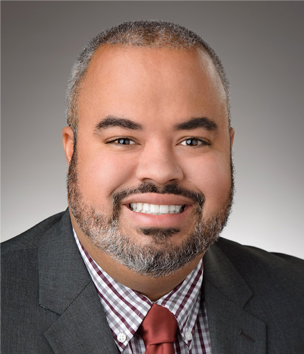 Joseph Bias, General Counsel of Midlands Technical College, is among the South Carolina lawyers named to the state Supreme Court's inaugural "Pro Bono Honor Roll." To be eligible, an attorney must perform 50 or more hours of unpaid legal services in a calendar year.
Bias has volunteered as an attorney coach for middle and high school mock trial teams for more than a decade. In this role, he visits Richland Northeast High School regularly teaching students about the legal system, public speaking and courtroom presentation skills. He also prepares students for the South Carolina Bar's Mock Trial competitions.
"It's incredible to work with young people at my alma mater and help demystify the legal profession," said Bias. "Students usually enjoy arguing, so introducing them to the world of courtroom advocacy is a lot of fun. I was fortunate to have teachers and attorneys who invested in me, so returning to inspire the next generation of South Carolina attorneys is a natural fit."
Bias being named to the state Supreme Court's Pro Bono Honor Roll for 2019 marks the second significant honor for Joseph P. Bias in the past year. He was also a co-recipient of the "2019 Young Lawyer of the Year" from the South Carolina Bar Association.
"Midlands Technical College's mission is to help improve people's lives and economic situations through education," said Dr. Ron Rhames, President of Midlands Technical College. "Joseph's work with the South Carolina bar is an extension of our commitment to the community and we proudly support it."