Read All News
Midlands Technical College Finance and Accounting Leadership Honored by Community College Business Officers Association
Jan 23, 2020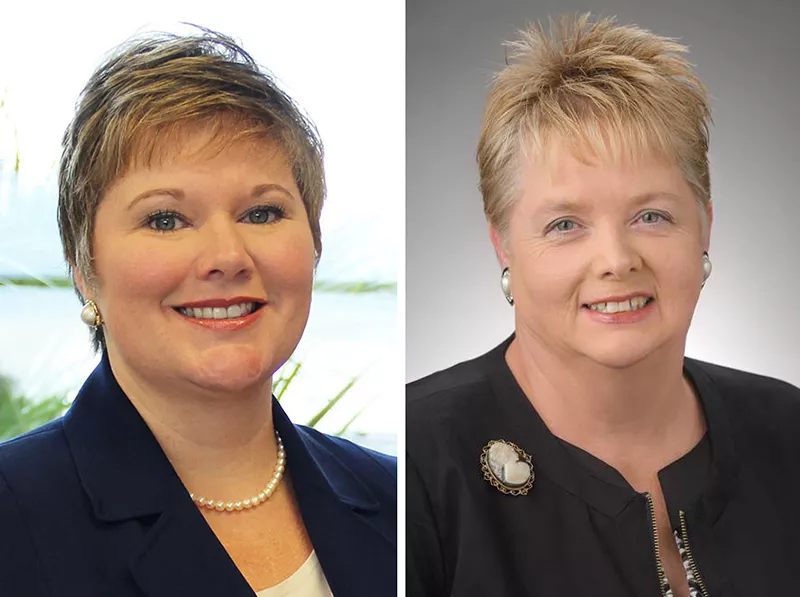 Angela Graham                                                                     Suzette Senn
The Midlands Technical College (MTC) Finance and Accounting leadership team is receiving high recognition from the one of the premier community college associations that serves current and future business officers. MTC Budget Director Angela Graham has received the Darrell E. Roberts Emerging Professional Award by the Community College Business Officers (CCBO), and MTC Director of Accounting Services Suzette Senn has been designated as CCBO's first-ever Board Member Emeritus.
MTC Director of Accounting Services Suzette Senn received unprecedented recognition as the CCBO has designated her its first-ever Board Member Emeritus. Senn has been involved in CCBO since 2012.  She served on the board as a regional director, Awards Committee Chair, and is a past president of the organization. Senn has been with MTC for 40 years.
MTC Budget Director Angela Graham received the Emerging Professional Award at the 37th CCBO Annual International Conference. This award identifies the potential for leadership in the field of higher education business, finance, and administration. Graham has been with MTC for seven years, and is a graduate of Williamsburg Academy and Columbia College.
"Midlands Technical College is proud to have our business department's leadership recognized at the national level. Our experienced staff are the foundation of MTC's commitment to student success and college sustainability," said Debbie Muller Walker, MTC Vice President for Business Affairs.
The CCBO is a national organization that equips community college professionals with the essential knowledge, skills, and collaborative opportunities to better serve their colleges. The only organization dedicated to continuing education for individuals in the community college business office, CCBO trains the next generation of Chief Business Officers and provides current leaders with updated information on national issues facing community colleges.