Read All News
Midlands Technical College Continues Tuition Freeze
Apr 28, 2021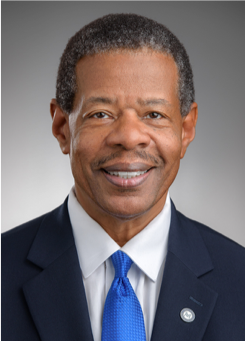 The Midlands Technical College Commission has voted to freeze tuition costs for the upcoming school year. MTC's administration made the recommendation for the 2021-2022 academic cycle, and the Commission approved the plan it during its monthly meeting on April 21.
This decision makes the second consecutive year that the college has frozen tuition in the best interest of students during these difficult times.
"Many of our families have been dealing with financial setbacks caused by COVID-19," said Ron Rhames, MTC's President. "The MTC Commission has always recognized that students are our priority and is committed to making sure a quality education is accessible and affordable."
When the fall 2021 semester starts on August 23rd, the majority of MTC's classes will once again be offered on-campus. Additionally, flexible learning options including online, hybrid, and virtual will be available for many courses. Right now, Deans in each of MTC's eight schools of study are monitoring registration levels. From now throughout the summer, adjustments will be made to meet the demand of students and the businesses that rely on MTC for educating our state's work force.
---
Looking for an affordable college degree? Students seeking university transfer degrees can save a lot of money by completing their first two years at MTC, then transferring to a four year school to complete their bachelor's. Check out our student cost estimates for more information.