Read All News
Magician and Illusionist Mike Super Kicks Off Harbison Theatre's Seventh Year
Sep 05, 2018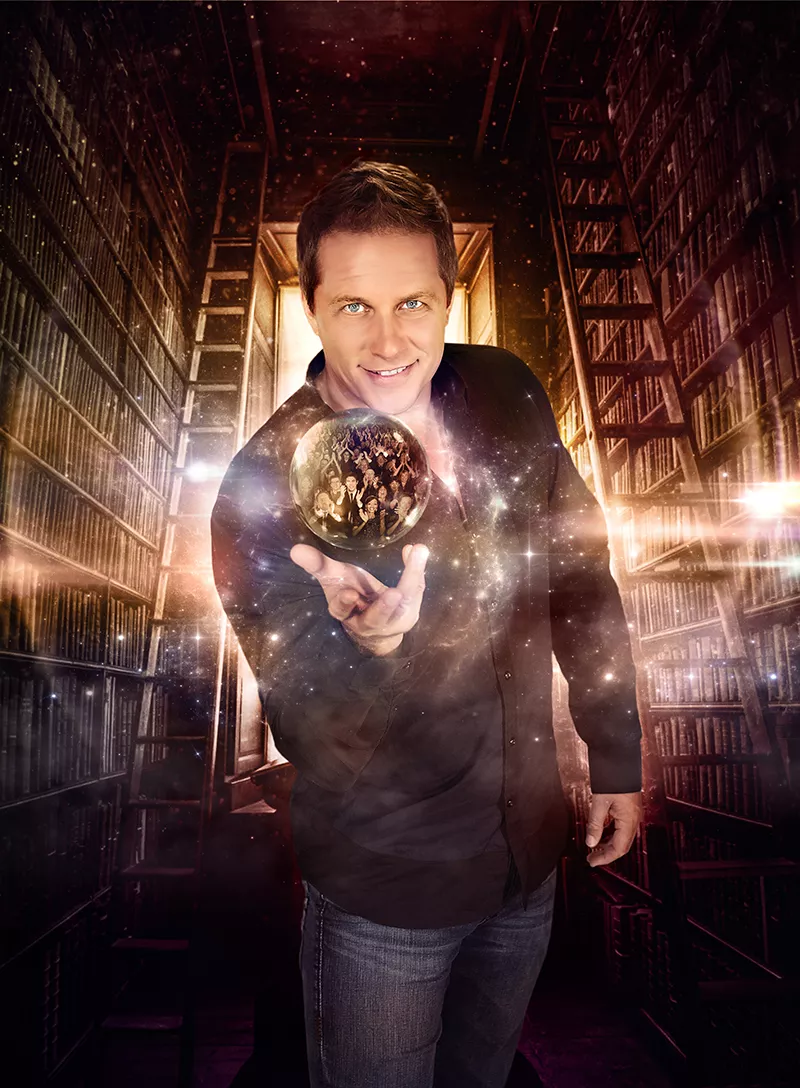 Winner of NBC's hit TV show Phenomenon and top-finalist on NBC's America's Got Talent, Mike Super is the only magician in history to win a live-magic competition on primetime network television. Through spectacular illusions and down-to-earth style, Mike Super has pioneered a new form of magic that transcends the "trick." Super has emerged as magic's newest celebrity, with a legion of fans in the millions. Mike Super will bring eye-popping and jaw-dropping magic to Harbison Theatre at Midlands Technical College (HT@MTC) on Friday, September 7, 2018 at 7:30 PM.
"We are thrilled to launch our new season with something unexpected," says Kristin Cobb, Executive Director of HT@MTC. "Mike calls himself a mystifier for good reason – he encourages the audience to use their minds to really feel the impact of his incredible illusions."
Super's life has been characterized by an obsession and passion for magic. He has astonished millions of people during his career, including Hollywood elite such as Jeffrey Katzenberg, Jay Leno, Criss Angel, Regis Philbin, and Kim Kardashian.
Most recently, Super won the Merlin Award for "Entertainer of the Year" in 2012 and 2011. The Merlin Award is the "Oscars of Magic," and Super shares this accolade with David Copperfield, Penn & Teller, Criss Angel, and Siegfried & Roy.
Super attributes his success to his natural ability to entertain and captivate people. "I try and bring magic to and connect personally with the audience on a level they can relate to," he says.
Beyond Phenomenon and America's Got Talent, Super's television appearances include the French television show LA SOIREE DE L'ETRANGE, being a presenter and performer at the 2010 Pollstar awards, and he has recently appeared on The Ellen DeGeneres Show.
Whether it's through television, stage, or simply one-on-one, Mike Super's personality and humor enchants the public. His appeal to both young and old has made him one of the most sought after "mystifiers" in the world.
In the show, Super will defy gravity and encourage audience participation. He will even solve a murder-mystery with a live game of Clue! In addition, Super will host a meet-and-greet with the audience following the show for photos, autographs, and possibly a few more tricks. Join the journey of laughter, intrigue, danger, fear, and wonder during this season opener at HT@MTC.
Tickets are available at HarbisonTheatre.org or by calling the box office at 803.407.5011.