Read All News
Local Musician Reggie Sullivan Launches "Carolina Shout" Series at Harbison Theatre at Midlands Technical College
Sep 12, 2018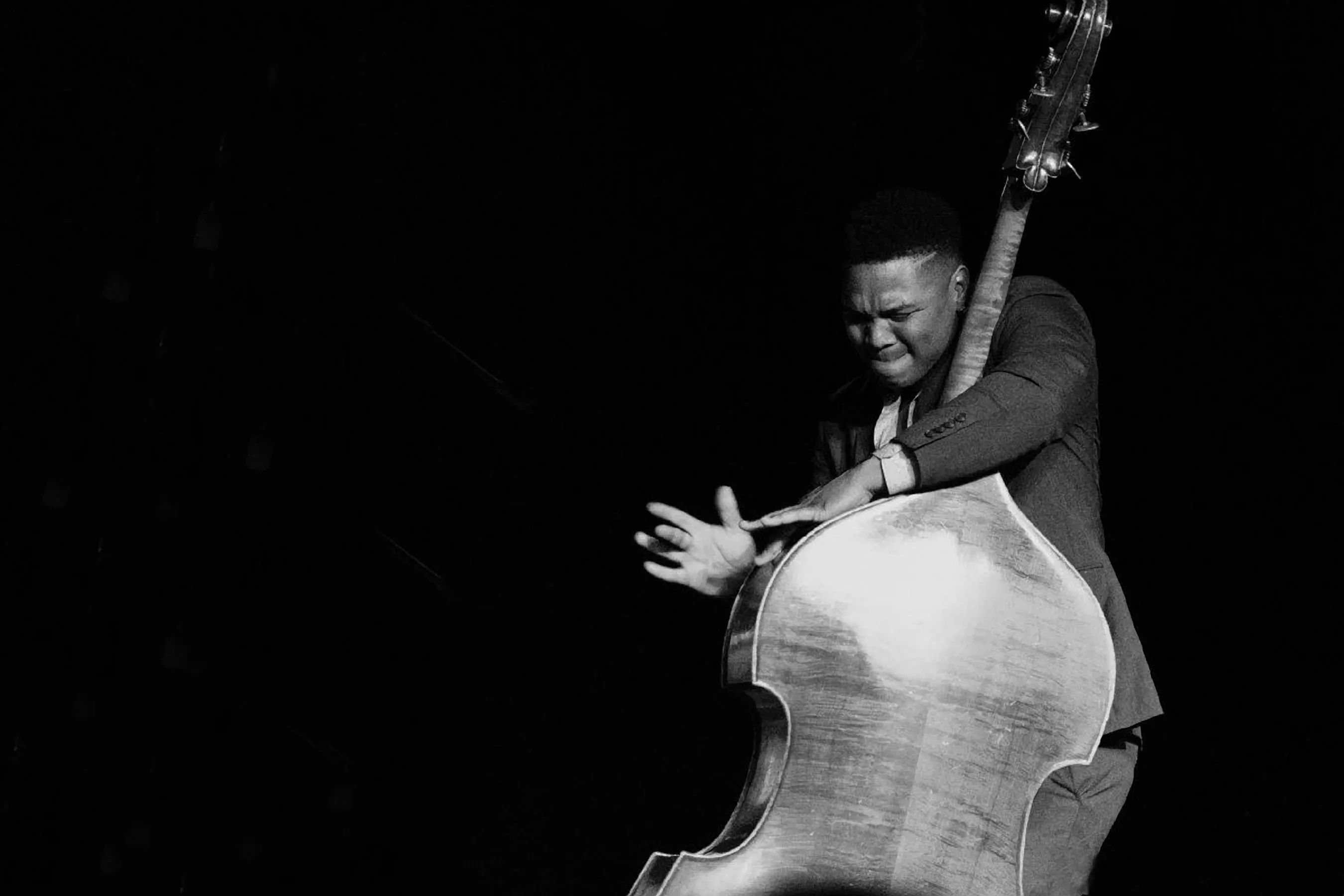 You may know upright bass player Reggie Sullivan from his performances at happy hours and festivals in Columbia or for his charismatic passion for the Midlands arts community. Now, Sullivan is combining his performing strengths and talent connections together to launch the new HT@MTC "Carolina Shout" series featuring the Reggie Sullivan Quartet on Friday, September 21, 2018 at 7:30 PM.
In this performance, music lovers will be tapping their feet, clapping their hands, and bobbing their heads to the soulful sounds of Sullivan and his jazz quartet. There will also be a moving musical tribute to the late and legendary Joe Sample and Skipp Pearson.
"We really wanted to focus on making part of this season not just a reflection of national touring acts, but of artists who reflect the depth of talent that is a big part of the Midlands," says Kristin Cobb, HT@MTC Executive Director.
Cobb continues, "Reggie has poured so much of his talent into Columbia, and we're thrilled to have him perform on stage at Harbison Theatre and be a part of our seventh season."
Reggie Sullivan earned his Bachelor of Music degree in Jazz Studies from the University of South Carolina in 2006 and has become one of the most-requested musicians in South Carolina. He has performed and toured with musical legends such as Marian McPartland, Olivia Newton-John, Wycliffe Gordon, Herlin Riley, Yuseef Latif, Ron McCurdy, Howard Hewitt, Randy Crawford, Joe Sample, and the Jazz Crusaders. Sullivan has also appeared in local South Carolina ETV broadcasts and national television series.
"I'm really looking forward to performing on the HT@MTC stage," says Sullivan. "The night will be a perfect kick-off for the new series and will deliver a passion for jazz to the HT@MTC crowd."
Other members of the Reggie Sullivan Quartet are Jonathan Lovette on piano, Bert Ligon on guitar and piano, and Devon Fuller on drums.
Tickets are available at HarbisonTheatre.org or by calling the box office at 803.407.5011.