Read All News
International Aquarium Distributor Selects the MTC Enterprise Campus for U.S. Operations
Oct 31, 2019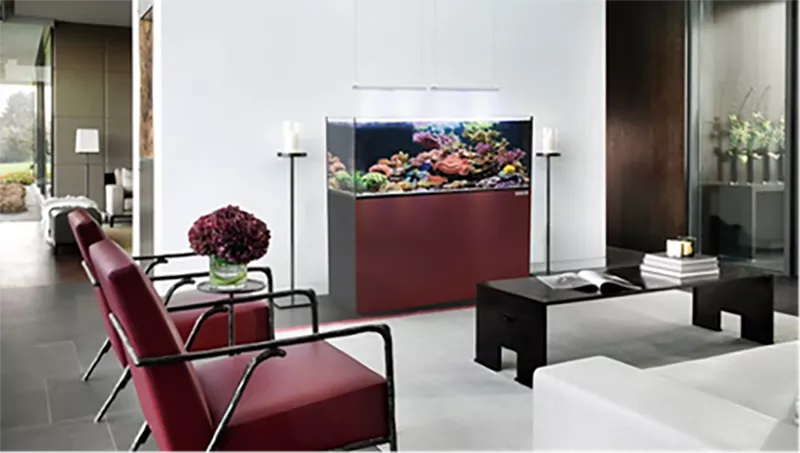 The French-based company, Aquarium Partners, has chosen the Midlands Technical College (MTC) Enterprise Campus as its operational center in the United States. Aquarium Partners, which specializes in the marketing and distribution of aquarium products from Europe, was formed in 2016 to help bridge the gap between aquatic product manufacturers in the U.S. and abroad.
"Our strong ties in Europe enable us to foster great relationships with some of the most innovative aquarium product manufacturers," said Aquarium Partners CEO Francois Nollet. "We help those manufacturers export and introduce fantastic products to the American market. Our location on MTC's Enterprise Campus enables us to easily receive and transport products throughout the United States."
The MTC Enterprise Campus is situated adjacent to Interstates 77 and 20. It can accommodate office, commercial, and industrial users in spaces ranging from five to 40 acres in a Zoned M-1 and C-1 location with established utilities of water, sewer, natural gas, electricity, and telecommunications.
"We welcome companies like Aquarium Partners that desire a relationship with an academic institution and all the educational services MTC has to offer," said Chuck Whipple, Executive Director of the MTC Enterprise Campus. "A hallmark of the Enterprise Campus is its ability to offer intimate access to MTC faculty, students, and resources. This interaction can provide a valuable exchange of information, innovation, and workforce education that benefits our students, as well as our tenant companies."
Nollet said the 4,000-square-foot facility gives his company a central location with complete temperature and climate control to introduce new products to the country. Many of the companies Aquarium Partners represent use ecologically sound products for aquariums using biologic and organic materials rather than potentially harmful chemicals.  
"When looking to expand operations in the United States, a company often first looks to implement its operations through a marketing staff to develop sustainable sales," Whipple said. "With steady demand for its products, the company can then expand its manufacturing operations. Aquarium Partners' desire to locate here was based on the Business Accelerator's affordable, one-stop approach to its landing space concept."
 Aquarium Partners brings more than 30 years of experience in research and cutting-edge innovation to the U.S. Its sales team has more than 20 years of in-shop retail, wholesale, installation, design, and maintenance along with marketing skills.
"Our entire team knows how the aquarium business functions. We are here to put some of the best products in the world into the hands of local stores and aquarium enthusiasts," said Nollet. "We are excited to be able to provide this service through Midlands Technical College and the Enterprise Campus."
 For more information about the MTC Enterprise Campus, visit https://www.midlandstech.edu/about/enterprise-campus