Read All News
HT@MTC's Valentine's Cinema Returns February 9 with "My Best Friend's Wedding"
Jan 31, 2019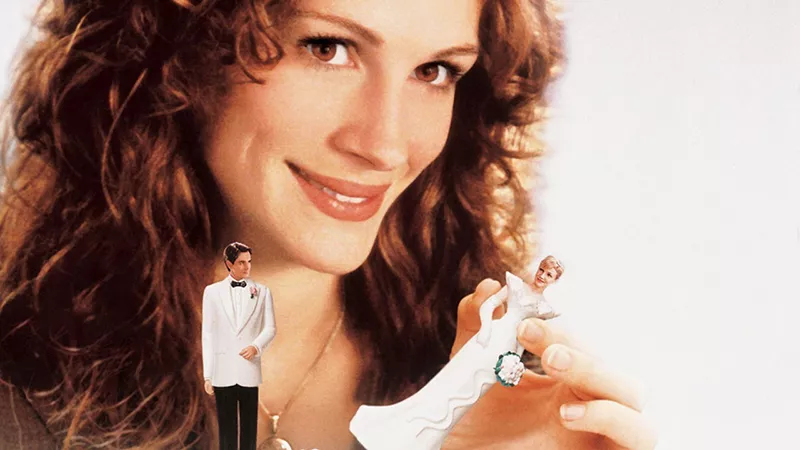 This year, the Valentine's tradition at Harbison Theatre at Midlands Technical College (HT@MTC) returns with a pre-movie reception and a screening of the 90s hit, My Best Friend's Wedding. Before the movie, attendees are invited to bring a friend or Valentine to sing their best rendition of I Say A Little Prayer karaoke, enjoy desserts, and sip on bubbles in the lobby. The annual event is happening on Saturday, February 9 with the reception beginning at 7 PM and the movie screening at 8 PM. 
"This is going to be one of our best Valentine's yet at Harbison Theatre," says Kristin Cobb, Executive Director of HT@MTC. "We're so excited for this year's event, and we're switching it up a little from year's past to include karaoke and a 90s rom-com. I can't wait to hear all the guests singing ballads of love and empowerment with their friends and family!"
In this year's film, childhood friends Julianne Potter (Julia Roberts) and Michael O'Neal (Dermot Mulroney) had a deal to marry each other if they were still single by age 28. Now, four days before her 28th birthday, O'Neal announces that he's marrying a gorgeous 20-year-old named Kimberly (Cameron Diaz). Suddenly realizing that she's actually in love with him, Julianne vows to stop the wedding at all costs. However, when she is appointed maid of honor, things get even more complex.
My Best Friend's Wedding is described by The Guardian as "simple but effective, cheesy but hilarious, this 1997 rom-com has important lessons to teach about life, love – and desserts."
Tickets are available at HarbisonTheatre.org or by calling the box office at 803.407.5011.