Read All News
How Middle Colleges are Developing the Future @ MTC
Sep 13, 2022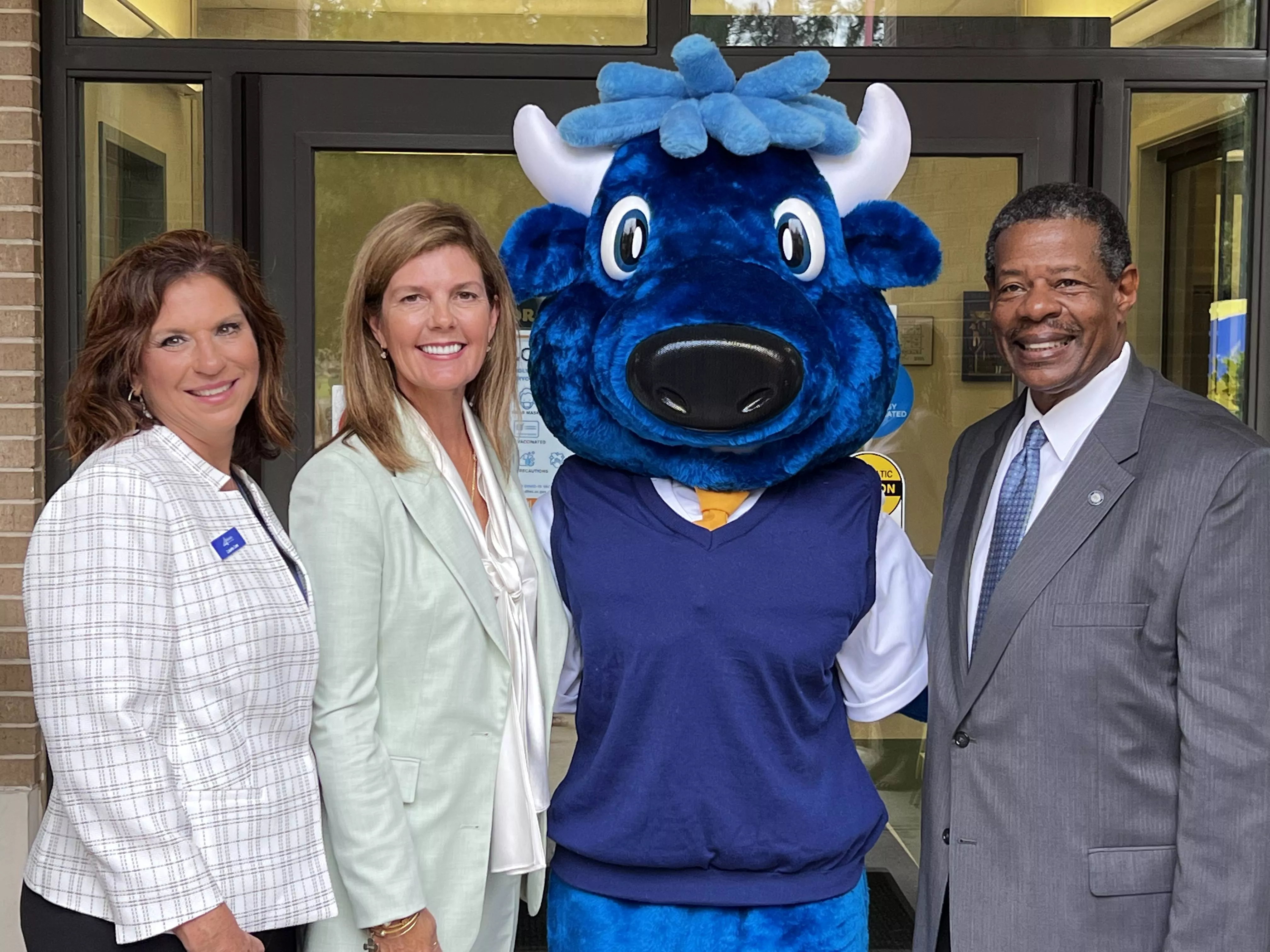 (From left to right) Principal of Midlands Middle College Dr. Laurie Lee,
Lt. Governor Pamela Evette, Mav, MTC President Dr. Ron Rhames
What is a middle college and why is it important? "A middle college serves as a bridge for high school juniors and seniors to get connected on a college campus and try a curriculum that is more relevant to them," says Dr. Rhames, president of MTC. "Because of this partnership, students transition to college with more confidence and often times are more successful in their studies."
Recently on the Airport Campus, Midlands Middle College cut the ribbon at Springdale Hall on the Airport Campus, which was renovated specifically for them. It is outfitted with seven classrooms, a hands-on science lab, common area for students to gather, conference room, and space for administrative offices. "We are excited to see this project come to fruition this year," says Dr. Laurie Lee, principal of Midlands Middle College. "Midlands Middle College is extremely blessed to have the partnership with we have with MTC. This space will allow us to increase our focus on providing a top-notch education within a safe and comfortable environment."
MTC also hosts a middle college on our Beltline Campus, Richland One Middle College (ROMC). It is celebrating their 20th year, a significant milestone for a charter school. "One of the biggest benefits of ROMC's partnership with MTC is the authentic college experience that is provided for students," says Dr. Carla Brabham, principal of ROMC. Currently, 65% of ROMC students are dual enrolled. "Many successful careers were launched through the dual enrollment credits earned as a result of the partnership between ROMC and MTC."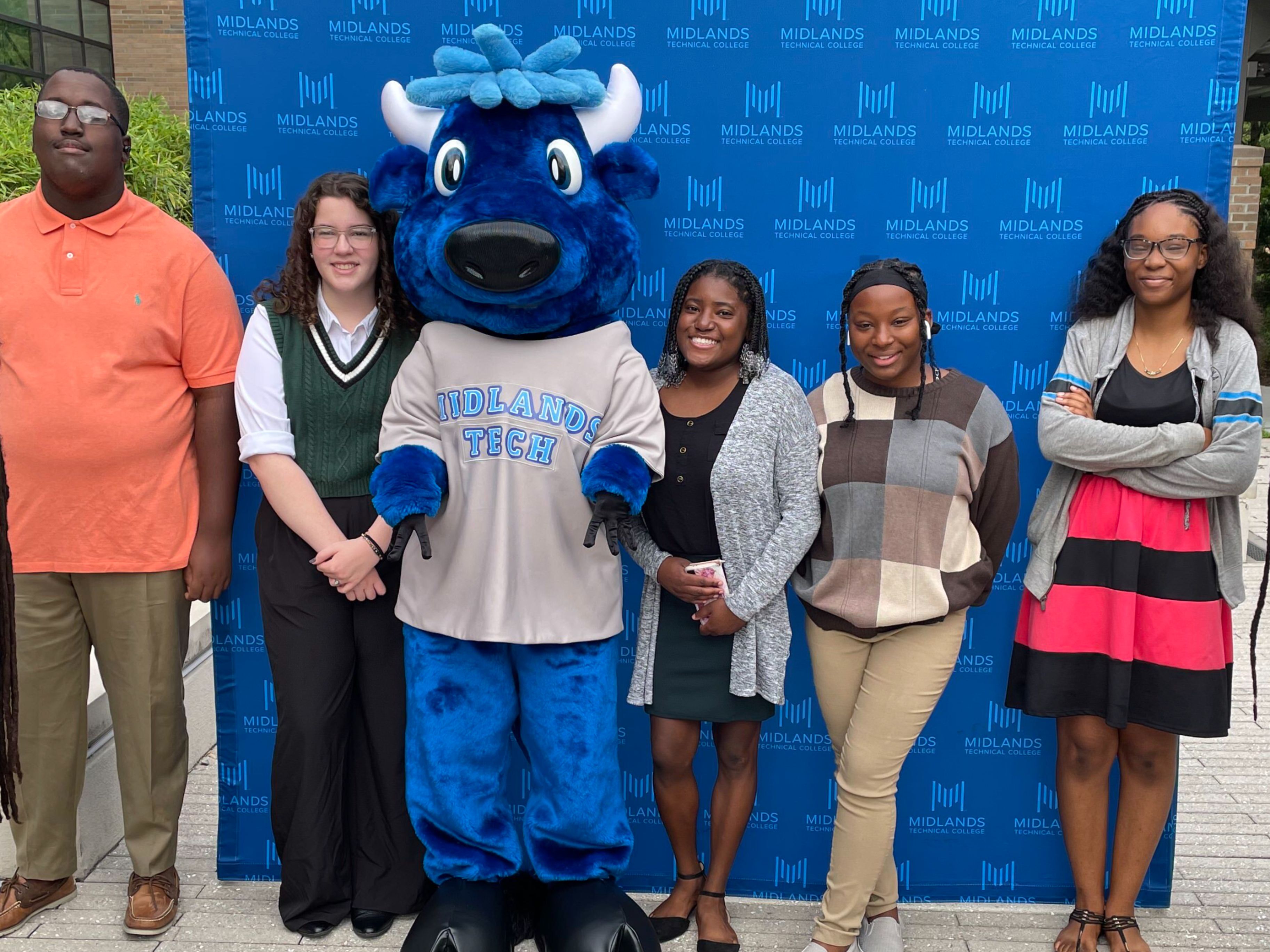 Richland One Middle College students pose with Mav on the first day of class