Read All News
Harbison Theatre at Midlands Technical College is More Than Just a Theatre
Aug 13, 2019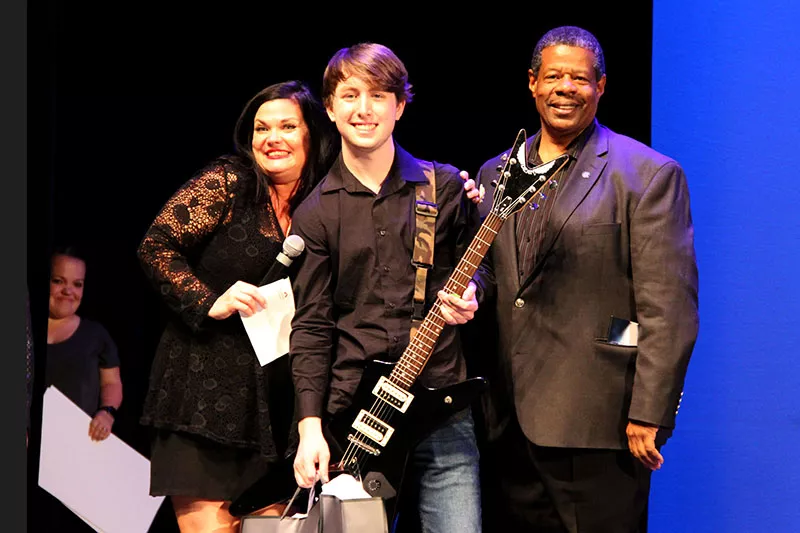 Harbison Theatre at Midlands Technical College (HT@MTC) is known for presenting incredible, intimate touring shows throughout the year. It also is a world-class venue for the community with a vibrant rental program. Through strong partnerships with fellow arts organizations and local support from corporate and business sponsors, HT@MTC continues to grow every year. Its growing number of community partners and supporting organizations continue to help the organization strengthen the arts in the Midlands.  
Harbison Theatre at Midlands Technical College (HT@MTC) frequently hosts a wide range of performances from regional presenters through its rental program. These groups produce their own great events that regularly introduce new audience members to HT@MTC. Some of these organizations include locally-known Columbia Conservatory of Dance, Lake Murray Symphony Orchestra, the Irmo Chapin Recreation Commission, Celestial Stars, and The SC Jazz Masterworks Ensemble. The volume of community shows that happen at the theatre keeps the seats filled even during the off-season, and broadens the reach of Midlands Technical College into the community.
"The relationships we have created with these visiting groups and other organizations in the community are another important part of what we do at Harbison Theatre," says Kristin Cobb, Executive Director at HT@MTC. "We are grateful for every person who performs on our stage as well as the patrons who attend each show. We look forward to hosting many more organizations in the future."
The theatre's growth is also made possible by the community sponsors that are special to HT@MTC. Partnerships such as Richland and Lexington Counties, Lexington Medical Center, Capital City/Lake Murray Country, and South Arts help strengthen HT@MTC's place in the community through tourism support and outreach at various events throughout the Midlands.
"I continue to be amazed at how much the community's involvement at HT@MTC extends the reach of the theatre each year," says MTC President Dr. Ronald L. Rhames. "HT@MTC is more than just a theatre for the college, it's a place to call home for many organizations in the Midlands."
For more information on community partnerships and rental availability, contact Harbison Theatre at MTC at 803.407.5011 or harbisontheatre@midlandstech.edu.
Full season and ticket options can be found at HARBISONTHEATRE.org.