Read All News
Donation Boosts Midlands Technical College's Education Program
Feb 03, 2023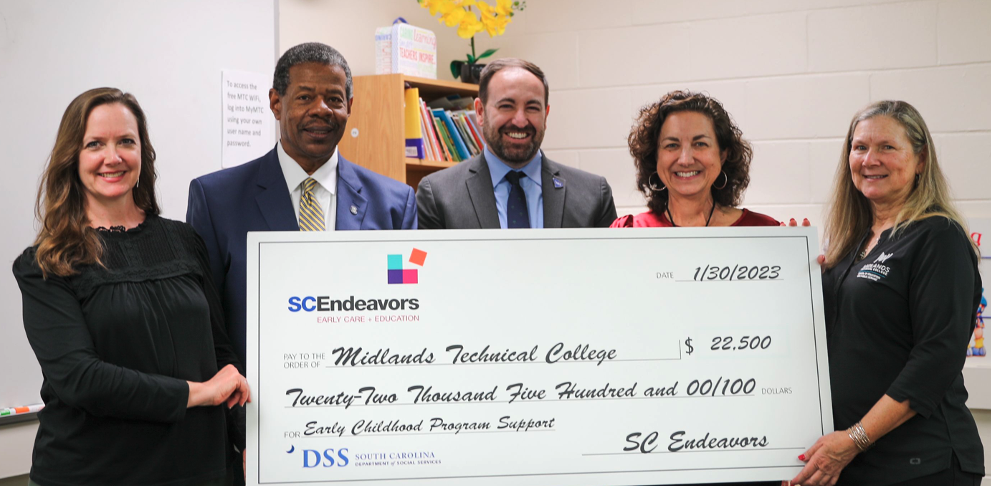 Pictured: Melissa G. Starker (S.C. Endeavors), Dr. Ron Rhames (MTC President), Michael Leach (SCDSS State Director), Lisa Corning and Sandra Scialabba (MTC Early Childhood Education)
---
Columbia, SC – The Early Childhood Education program at Midlands Technical College has received a $22,500 grant from S.C. Endeavors.
Administered by the South Carolina Department of Social Services Division of Early Care and Education, S.C. Endeavors is the professional development system for the early childhood workforce in the Palmetto State.
"Early education is the foundation that sets the stage for an individual's lifetime of learning," said Lisa Corning, program director for Early Childhood Education. "Thanks to S.C. Endeavors, students can become professionals who are ready to create positive outcomes for children and families across our region."
MTC plans to use the funds for:
Student and classroom materials

Faculty Development

Accreditation Support 


 
---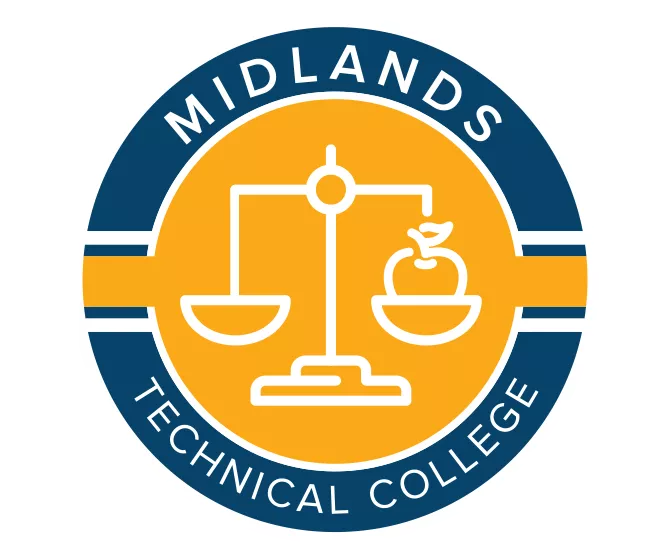 The Early Childhood Education program is part of the Midlands Technical College School of Education and Public Service.