Read All News
"The Curious Incident of the Dog in the Night-Time" Wraps Up National Theatre Live ON SCREEN Series at HT@MTC
Mar 06, 2019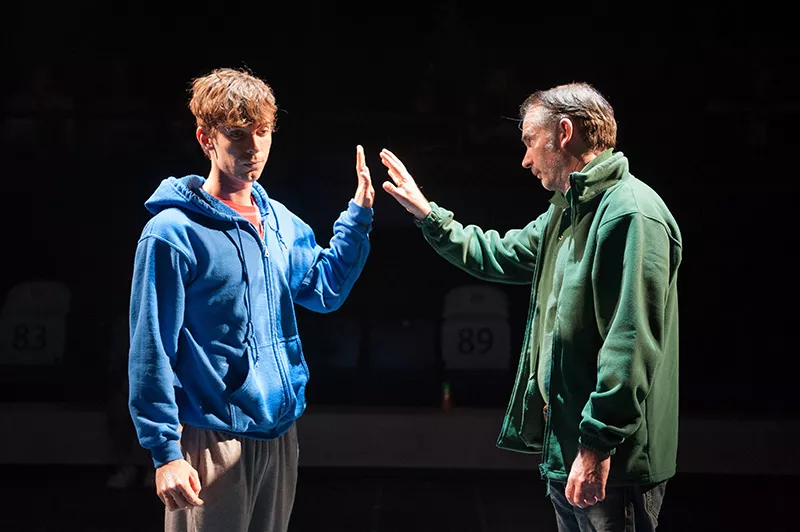 This fascinating story began as a best-selling novel, turned into a smash-hit play, and is now broadcasted in cinemas around the globe. Catch the screening of the literary hit, The Curious Incident of the Dog in the Night-Time, on screen at Harbison Theatre at Midlands Technical College (HT@MTC) on Tuesday, March 19, 2019 at 7:00 PM.
This hit play is based on the novel by Mark Haddon and was adapted by Simon Stephens. It premiered at the National Theatre in 2012, and then transferred to London's West End and Broadway in New York. It has toured extensively around the world and continues to thrill audiences internationally both on screen and on stage.
Christopher, fifteen years old, stands beside Mrs. Shears' dead dog. It has been speared with a garden fork, it is seven minutes after midnight, and Christopher is under suspicion. He records each fact in the book he is writing to solve the mystery of who murdered the canine. He has an extraordinary brain, is exceptional at math, but is ill-equipped to interpret everyday life. Christopher has never ventured alone beyond the end of his road, he detests being touched, and he distrusts strangers. But his detective work, forbidden by his father, takes Christopher on a frightening journey that upturns his world on the quest to find the truth.
"This is an exceptional play that tells a beautiful coming-of-age story, with the fun of adventure and detective work woven throughout," says Kristin Cobb, Executive Director of HT@MTC. "This book has entranced audiences around the globe, and the poignant storyline and birds-eye-view on our screen will be a moving experience."
The play and its actors have received praise for their award-winning performances. The production won seven Olivier Awards and five Tony Awards® including 'Best Play,' and the Daily Mail described the plot as "magical and moving." The production is directed by Marianne Elliott, director of Angels in America and War Horse, and stars Luke Treadaway as Christopher Boone, Niamh Cusack as Siobhan, Paul Ritter as Ed, and Nicola Walker as Judy.
National Theatre Live is a revolutionary project that has broadcast more than 40 productions to 5.5 million people across the world. Each production is performed in front of a live audience in London, recorded with multiple cameras positioned throughout the auditorium, and then screened in theatres across the globe – giving viewers "the best seat in the house."
Tickets are available at HarbisonTheatre.org or by calling the box office at 803.407.5011.