Read All News
"Comedy For All" at HT@MTC on January 24 Featuring Akintunde and Joey I.L.O.
Jan 15, 2020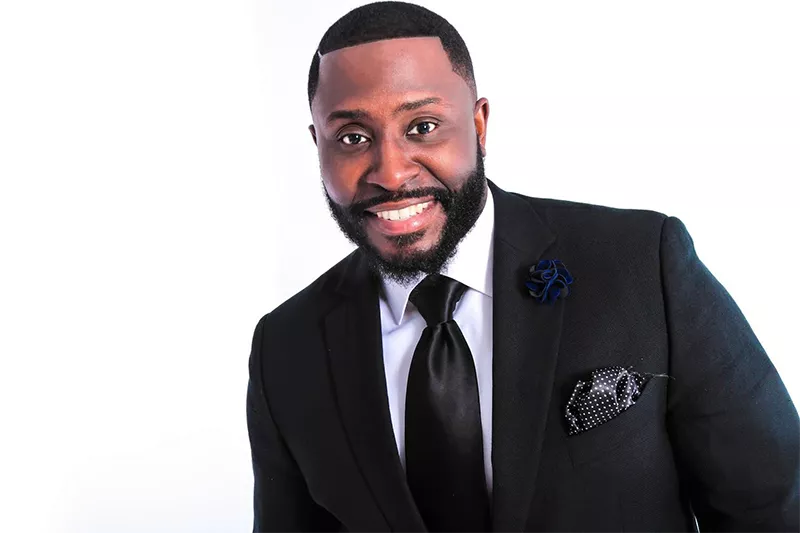 Dove award-winning comedian Akintunde brings his Jokes and Music Tour to Columbia, SC. He is a 25-year comedy veteran currently enjoying the viral success of his latest comedy music song and video, Please Stop Sleeping in Church, and he's an in-demand screen and television writer with over 350 original television episodes of writing credits. Akintunde is also the host of two nationally syndicated radio shows, SunDays and Akintunde's Laugh of the Day. Packed with humorous music and hilarious clean comedy, this show will also feature comedian Joey I.L.O. Join these two performers with some special guests on stage at HT@MTC on Friday, January 24 at 7:30 PM.
Akintunde has written for the NAACP Image Awards, It's Showtime At The Apollo, and worked as a writer and producer for BET. He has also produced several comedy-based TV specials and is a credited film director. But in his most important role, Akintunde is a husband and father of five, which inspired his work with at-risk youth at the Department of Juvenile Justice in partnership with the South Carolina Department of Education.
Joey I.L.O. has brought his unique brand of comedy to audiences across North America for 15 years. Joey is convinced that comedy brings people together and laughter heals. When he was told by doctors he needed to find a job without any stress, he turned to what he knew best – making people laugh. It turned out what some saw as his greatest weakness is what makes him truly unique and relatable with his on-stage antics, full-body comedy, and hilarious insights into family and life. Joey's comedy brings a quirky honesty to his shows with some old school stand-up, mixed with high-energy, and real-world insight. Joey has performed on Last Comic Standing, Thou Shalt Laugh 5, Yes TV, The Comedy Network, and is a regular on the Date Night Tour.
"We always try and bring something new and exciting with each season at HT@MTC," said Kristin Cobb, Executive Director of HT@MTC. "Comedy isn't necessarily new to HT@MTC audiences, but this is an incredible opportunity for families and Midlands residents to get introduced to some established and hilarious performers."
Tickets can be purchased online at HarbisonTheatre.org or by calling the box office at 803.407.5011.